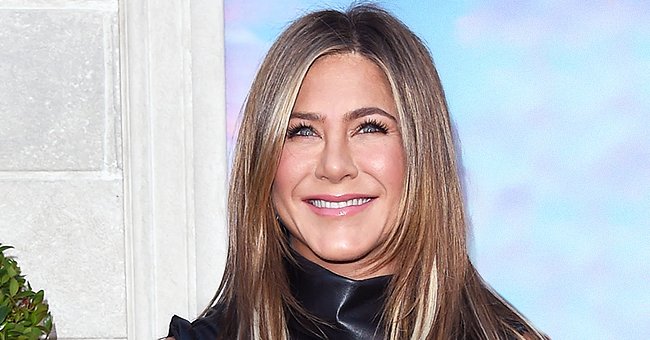 Getty Images
Brad Pitt & Jennifer Aniston Had No Drama During Their Last Iconic Reunion
Brad Pitt and Jennifer Aniston showed there was no bad blood between them during their last virtual reunion. Dane Cook, however, is sharing what the atmosphere was like between the former couple off-air.
This week, Dane Cook sat down with Maria Menounos on her podcast, "Better Together with Maria," to discuss, among other things, what happened with Brad Pitt and Jennifer Aniston last week.
The former couple made a splash in Hollywood media when they both partook in a table read for "Fast Times at Ridgemont High." Cook's commentary is found below.
TOP CELEBS DO LIVE READING
During the reading, Pitt and Aniston did not appear to have any awkwardness between them. In his interview, Cook described what it was like while viewers were out of the loop.
Cook, 48, was among the star-studded cast which featured celebrities Ray Liotta, John Legend, Henry Golding, Shia LaBeouf, Matthew McConaughey, Julia Roberts, Sean Penn, and Jimmy Kimmel.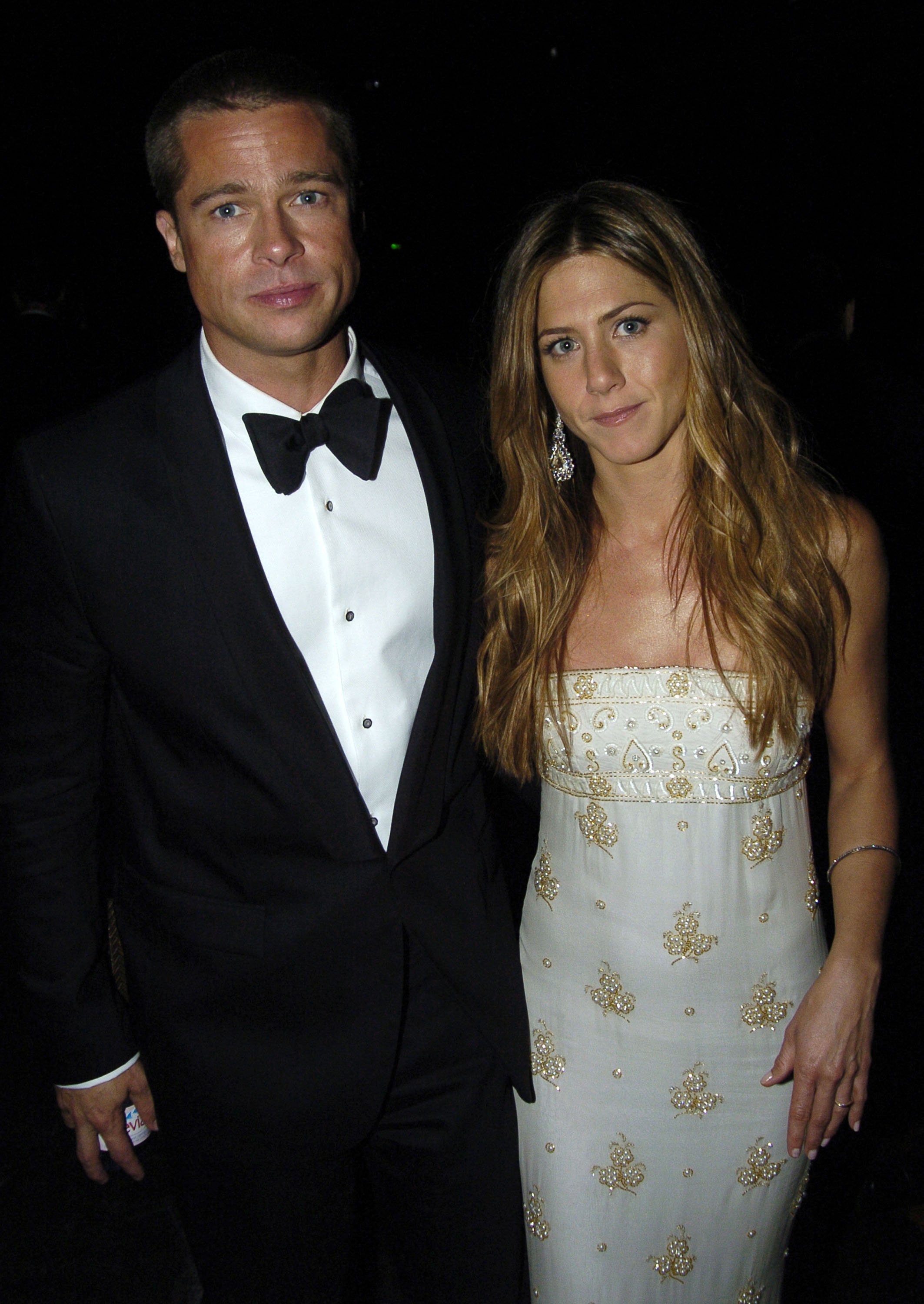 Brad Pitt and Jennifer Aniston attend the Primetime Emmy Awards in Los Angeles, California on September 19, 2004 | Photo: Getty Images
COOK'S IMPRESSION OF THE TWO
"I knew once those first few names were in there, when Brad Pitt started coming in, I was like, 'Yes! This is gonna happen,' " exclaimed Cook at one point. When asked about any drama between Pitt and Aniston, he said:
"I just want people to know, there wasn't anything like, 'Were they not allowed…' No! Zero. No drama. What you saw was absolutely what we had hoped, which was just a nice engagement between two [...] talented people."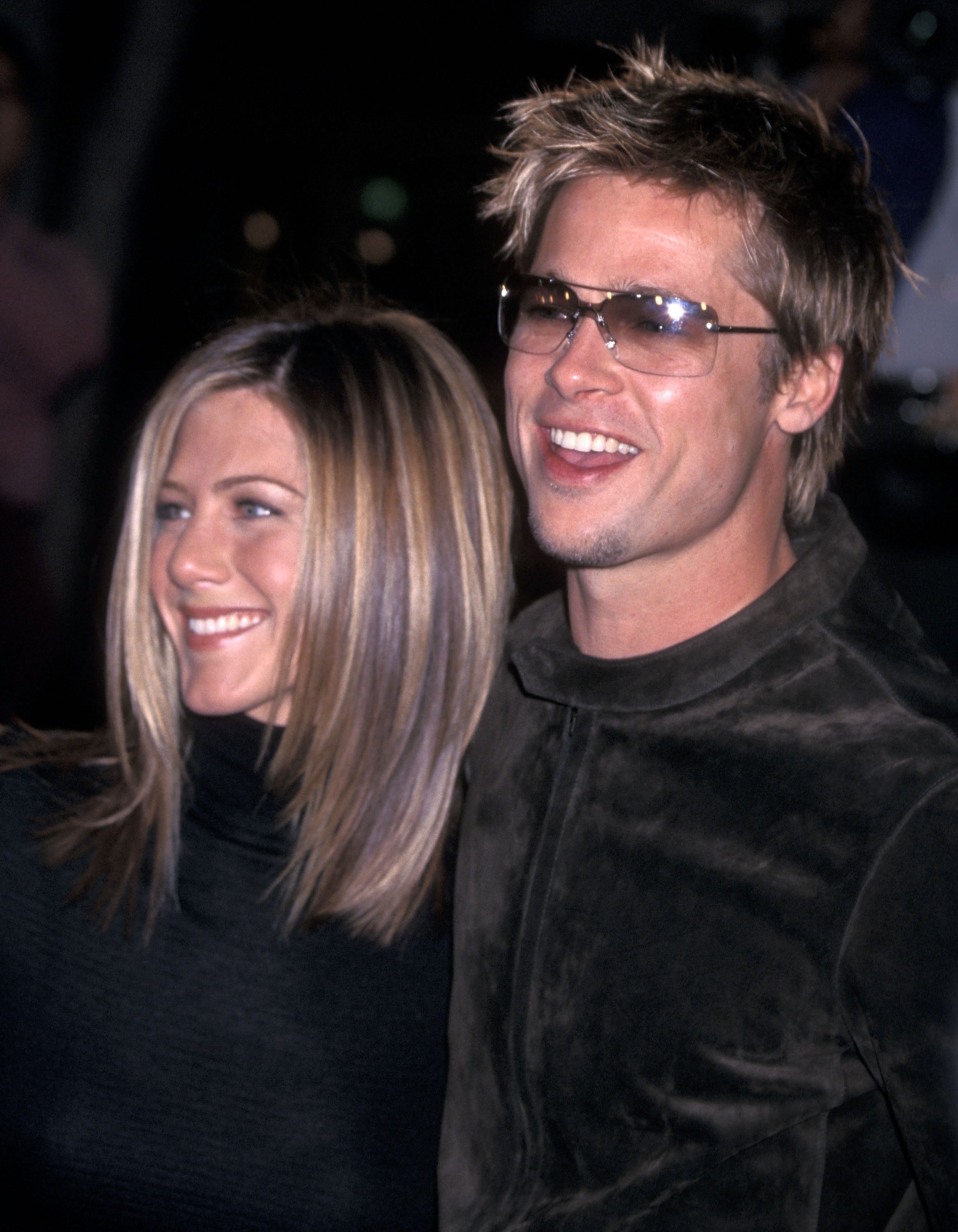 Jennifer Aniston and Brad Pitt attend the premiere of "Spy Game" in Westwood, California on November 19, 2001 | Photo: Getty Images
Cook insisted that Pitt's team must have informed him about who was already on board for the reading — namely, Aniston. Pitt did not hesitate to join in, nor did he give any conditions regarding Aniston.
Ahead of the Facebook Watch event, which saw 14 million viewings, the Playlist shared a screenshot of the cast on Twitter. Aniston sat in the top left of the screen while Pitt was in the bottom middle-box.
It was the first time the two appeared on the same screen since their 2005 divorce after five years together. The reading itself was a fundraising event to raise money for organizer Sean Penn's charities.
While fans were delighted to see Aniston and Pitt work together after such a long time, it tells nothing of a romantic reunion. Pitt is currently dating a much-younger girlfriend, Nicole Poturalski.
Media outlets confirmed Pitt and the model's relationship earlier this month. Poturalski and Pitt have reportedly kept their relationship under wraps for the past year. So much for "Brangelina" in the future.
Please fill in your e-mail so we can share with you our top stories!