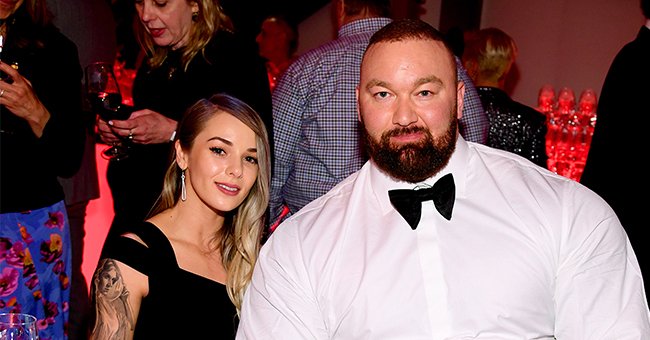 Getty Images
'Game of Thrones' Star Hafþór JúLíus BJörnsson Welcomes First Child with Wife Kelsey Henson
The "Game of Thrones" star Hafþór Júlíus Björnsson's wife, Kelsey Henson, gave birth to their first child together. The wonderful news came a week after the actor shared that he might not be present to welcome his son into the world.
On September 20, Björnsson took to social media and asked his fans for "positive vibes," as he felt anxious about the possibility of missing his son's birth, which the couple happily announced on Sunday.
On the backend of a 7-day quarantine, Björnsson shared had come into contact with someone that tested positive for the novel coronavirus. With his wife's due date fast approaching, the actor feared that he would miss the birth if he tested positive for the disease as well.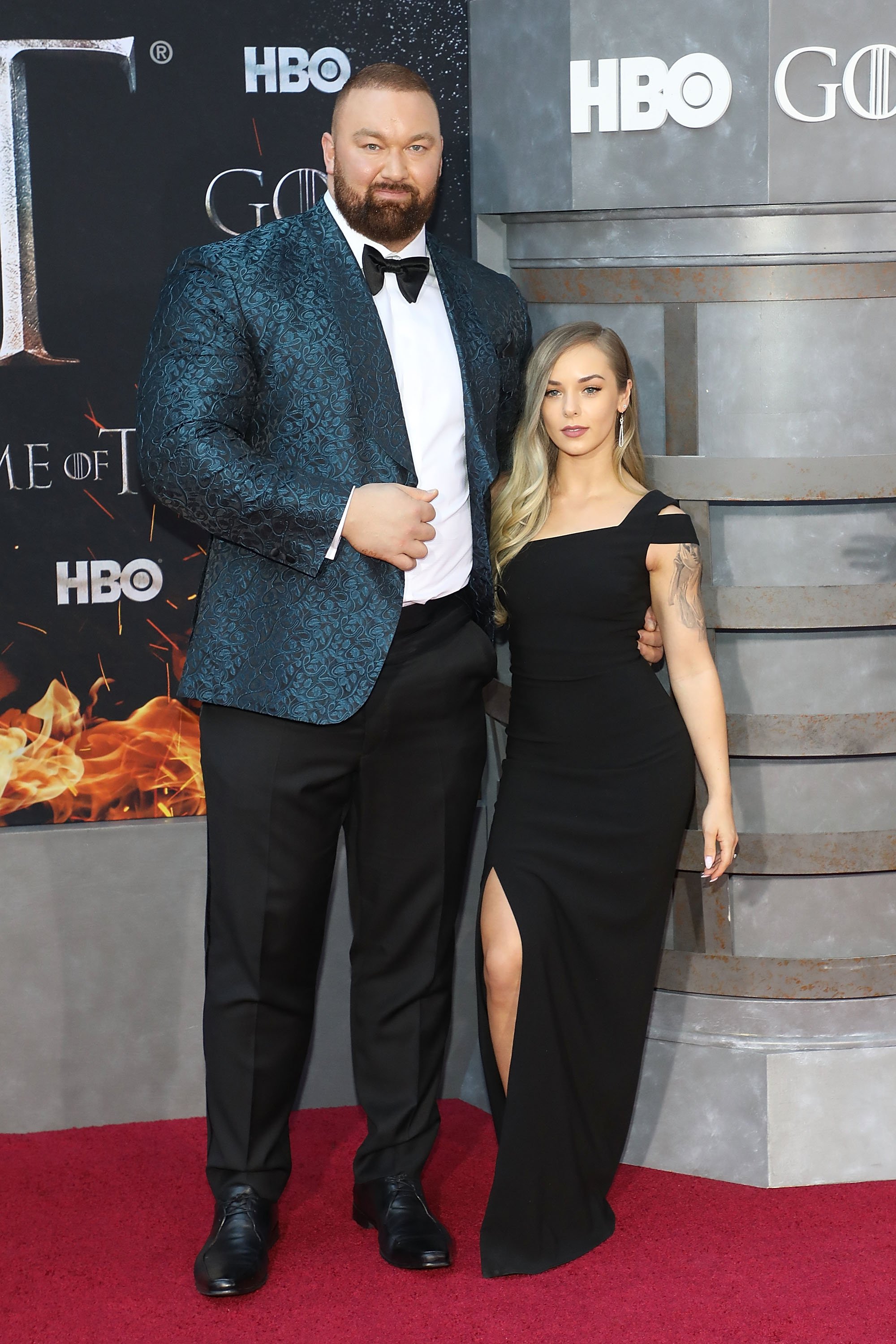 Hafthor Julius Bjornsson and Kelsey Henson attend the premiere of "Game of Thrones" at Radio City Music Hall on April 3, 2019, in New York City. | Source: Getty Images.
Henson described her "intense" six hours of labor as a monumental experience.
THE POSSIBILITY OF MISSING THE BIRTH
Henson and Björnsson first announced expecting their first child and son back in April. Alongside pictures taken during a gender reveal party, the couple shared the happy news, and the last thing Björnsson wanted was to miss out on his son's birth.
"If I am positive, it will mean a further 14-day quarantine. Unfortunately, this means there is a chance I will miss the birth of my son and unable to be beside my wife," Björnsson wrote a week ago.
According to the proud new father, he took a COVID-19 test last Tuesday, and the couple welcomed their son only a few days later on Saturday. Taking to social media, Henson described her "intense" six hours of labor as a monumental experience, as she wrote:
"The birth was the most powerful, life changing, empowering thing I've ever done in my entire life. We are all doing well and settling in at home as three!"
BJORNSSON SHARE HIS EXPERIENCE
Björnsson, who stayed by Henson's side throughout the labor, also shared his experience alongside a slideshow of pictures taken of the new family of three.
Henson had woken him up at 6 am after her water had already broken, and the 31-year-old said that he was left in awe by the strength she showed in knowing and doing exactly what was best for her and their son.
The actor is already father to his daughter, Theresa Lif, from his relationship with his ex-girlfriend Thelma Björk Steimann, and he can't wait to introduce Theresa to her new baby brother.
ANOTHER NEW FATHER'S OPPOSITE EXPERIENCE
Relatedly, the Boston Celtics player Gordon Hayward wasn't as lucky as Björnsson and missed the birth of his first son due to quarantine regulations.
Hayward's wife, Robyn, gave birth to their son mere hours before he played for the Celtics against Miami Heat during the Eastern Conference Finals, and he was stuck in the NBA bubble at the Walt Disney Resort in Orlando, Florida, unable to be by her side.
Please fill in your e-mail so we can share with you our top stories!