Playboy Founder Hugh Hefner's 3rd Wife Crystal Pays Tribute on the 3rd Anniversary of His Death
Hugh Hefner may have passed three years ago, but his memory lives on through his third wife, Crystal Hefner, and his son from his previous marriage, Cooper, who paid touching tributes on the anniversary of his death.
It's been three years since PEOPLE reported that the 91-year-old Playboy founder passed away at The Playboy Mansion from natural causes, surrounded by loved ones who still hold him close to their hearts. 
At the time of Hefner's passing on September 27, 2017, he had been married to Crystal Hefner since the last day of 2012. But despite their six-decade age gap, Hefner and his December 2009 Playmate model lived a wonderful life together, which she recalled in her tribute.
When they first wed, Crystal was 26 and Hugh 86, and since his passing, Crystal found love again.
CRYSTAL'S TOUCHING TRIBUTE
While she expressed gratitude for the time she spent with the late Playboy founder, Crystal still finds it hard to believe that three years had gone by since his passing.
"Thank you for always being my greatest ally, teaching me the definition of kindness, and making me feel extremely important and adored for ten years. I will be forever grateful," Crystal wrote alongside a beautiful picture taken with her late husband.
CRYSTAL FOUND LOVE AGAIN
When they first wed, Crystal was 26 and Hugh 86, and since his passing, Crystal found love again with the spaceship engineer, Nathan Levi.
When Levi turned 32 last month, Crystal called him her "favorite person" in a sweet tribute on his birthday, which they spent at the Four Seasons hotel in Punta Mita, Mexico.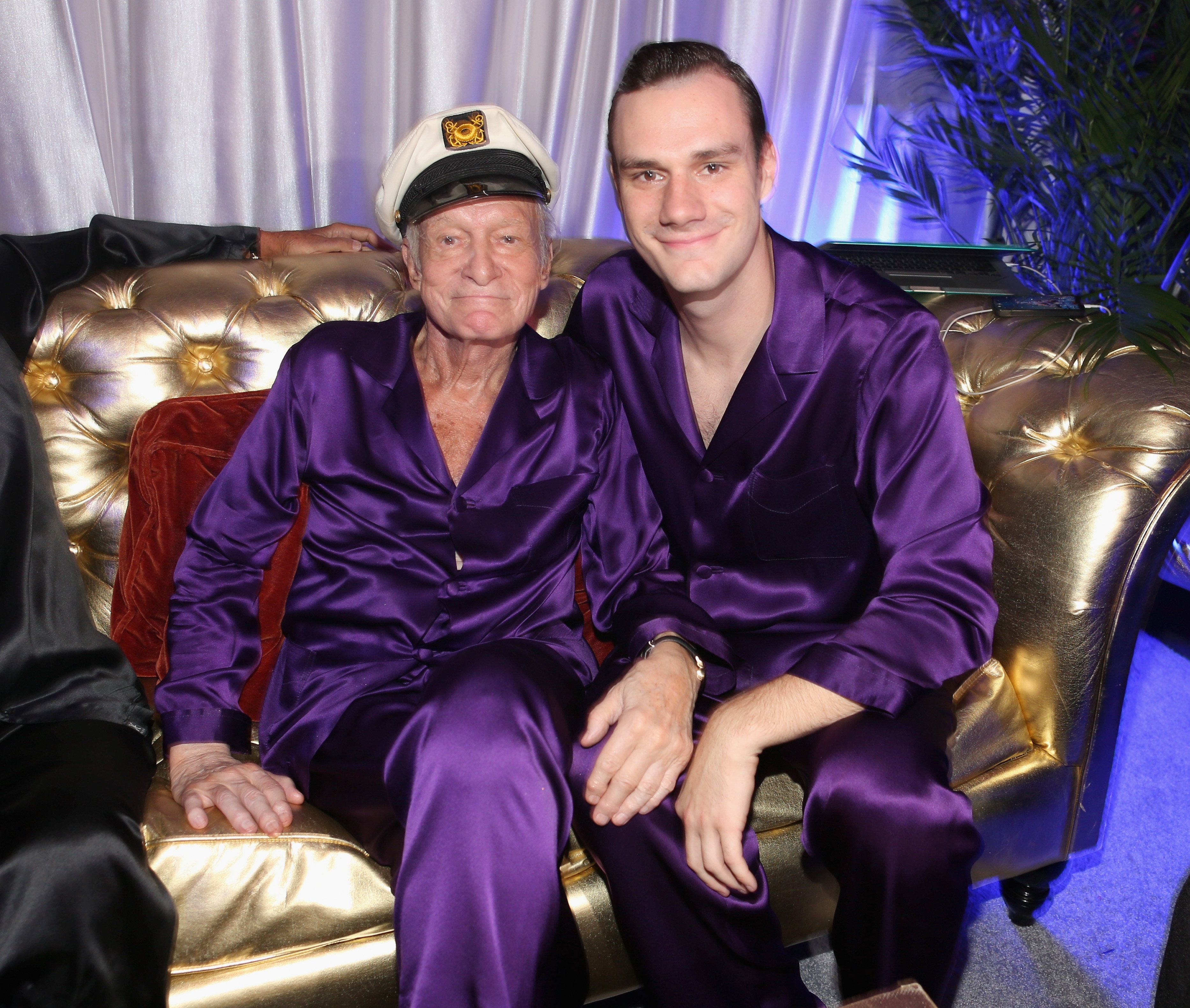 COOPER'S TRIBUTE TO HIS FATHER
Hugh Hefner's son Cooper also commemorated the anniversary of his father's passing alongside a throwback picture from his childhood with his brother Marston.
"We lost our father three years ago today. This will be an afternoon accompanied by Jack and Pepsi to celebrate him and our continued love. We miss and love you, Dad," Cooper wrote.
Cooper and Marston are Hugh's sons from his second marriage to the model Kimberly Conrad. Their eleven-year marriage began in 1989 and lasted until 2010.
COOPER IS NOW A FATHER TOO
Grown-up and married himself, Cooper Hefner and his wife, Scarlett Byrne had reason to celebrate last month. The couple welcomed a girl to the family they decided to name Betsy Rose Hefner.
Bursting with pride, Cooper shared pictures of their adorable newborn with fans with mom and baby still at the hospital. While Cooper as aspirations for a seat in the California Senate, his focus will be on his new daughter for the time being.