See Steve Harvey's Adorable Granddaughters in a Heartwarming Snap as They Cuddle during a Nap
Elle Monroe and Marley Jean, granddaughters of comedian and TV personality, Steve Harvey, were the height of cuteness in a series of adorable pictures uploaded on social media. Fans could not get enough of the pair as they cuddled while they slept.
Morgan Harvey-Hawthorne, food blogger and daughter of the media mogul, Steve Harvey, and his third wife, Marjorie Harvey, showed off her charming daughters in a recent post on Instagram.
The proud mother shared a series of precious photos of her daughters blissfully sleeping next to each other. The first picture featured her eldest daughter, Elle Monroe with her arm wrapped around her baby sister, Marley Jean, who had the sweetest smile on her face.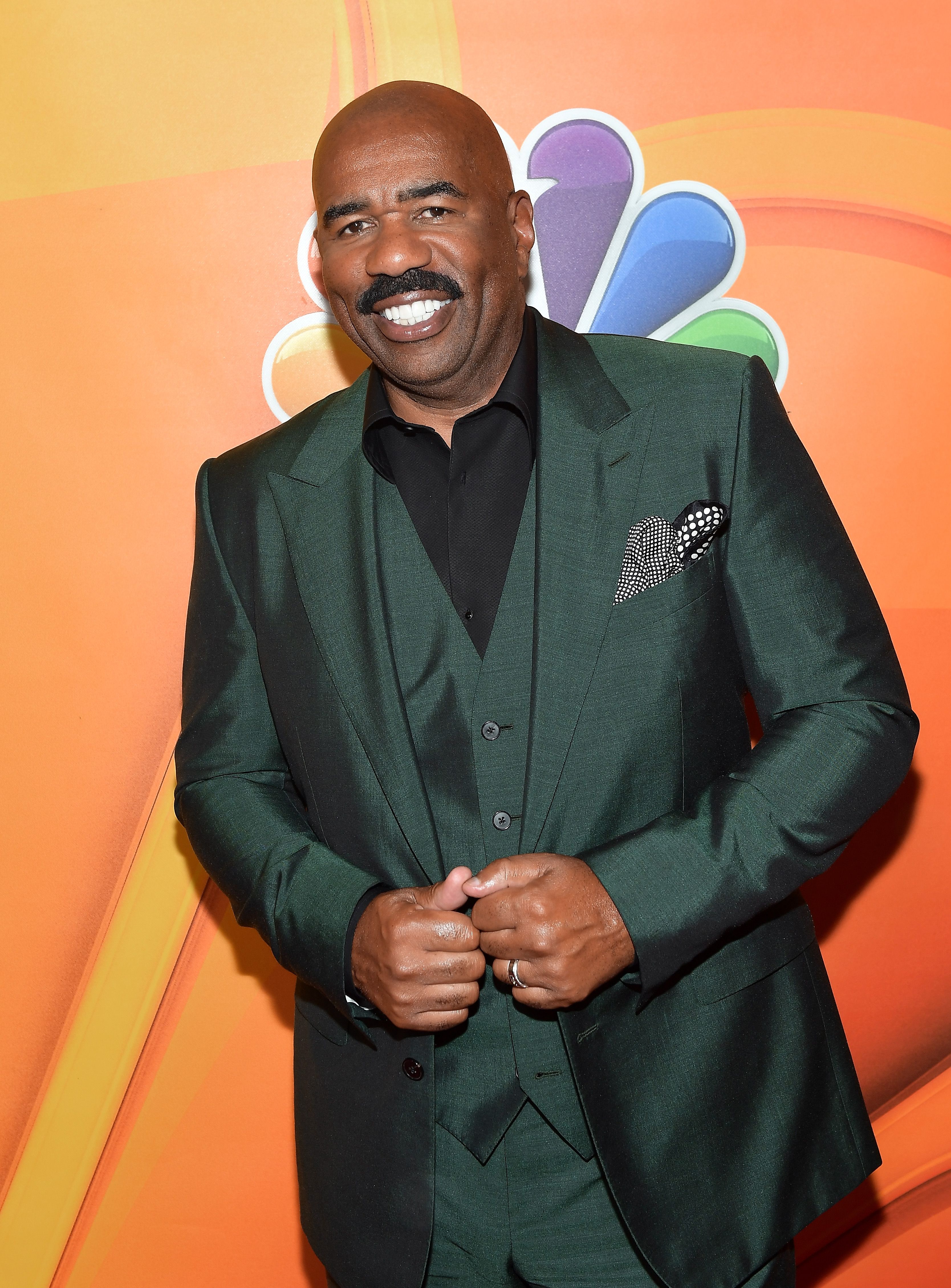 The remaining two slides were heartwarming images of baby Marley radiating enough cuteness to melt one's heart. Morgan shared the same view on her daughters' undeniable sweetness in her caption by writing:
"These girls make me want to freeze time."
The mother-of-two is not the only one in awe of the bond between her daughters as fans blew up the comment section with their love just as they did when the food blogger initially shared a set of priceless photos of her daughters on September 12.
The photos showed Elle in full big sister mode as she rocked her baby sister to sleep. Another picture showed the proud big sister feeding Marley Jean while the third saw her cuddling the little girl as she slept on her chest.
The adoring images displaying the bond between the sisters was enough to melt the screens of anyone gazing at them.
Steve has four biological children from two separate marriages and has also raised three step-children with his third wife, Marjorie.
Baby Marley Jean, born on September 1, was officially introduced to fans on September 7 in yet another irresistible set of pictures on social media.
Morgan's pictures showed baby Marley looking as precious as an angel as she slept. Fans could not get enough of her cuteness as they gushed over the little girl in the comment section.
However, baby Marley isn't the only adorable girl in the Harvey family. Steve became a doting grandfather when Marjorie's eldest son, Jason and his wife gave birth to baby Rose in 2014.
The host of "Family Feud" took his grandfather duties quite seriously and shared all his sweet moments with little Rose on social media.
This was probably why fans were there to support Rose and her cousin, Elle, when internet trolls attacked their grandmother, Marjorie last year over a video she uploaded on Instagram.
The clip showed Rose, and Elle with their shirts pulled up as they pretended to breastfeed their dolls. While the video received many positive comments, some Instagram users harshly criticized Marjorie. But fans rushed to the grandmother's defense and shut down every mean comment.
The author of the hit book "Act Like A Lady, Think Like A Man" and his wife are known for their non-traditional style of parenting, and their Instagram accounts are a testament of just how much family means to the couple.
Steve has four biological children from two separate marriages and has also raised three step-children with his third wife, Marjorie, as though they were his own.
The "Steve Harvey Show" host and his wife raised their children to be righteous people as religion is a big part of the Harvey family as is spending quality time together through family vacations.
Last year on an episode of his show "Family Feud", Steve joked about his responsibilities as a grandfather. He recalled a memory where his grandchildren wanted to have a snowman for Christmas, but they lived in L.A. where there was no snow.
The 63-year-old had to buy a snow machine to make their wish come true. This was just another example of how amazing Steve was as a grandfather.