11 Times Tamera Mowry's Husband, Adam Housley Showed He's a Doting Dad to Their 2 Adorable Kids
Tamera Mowry's husband, Adam Housley is a doting father to their two children and he makes sure to express his love for them via social media. See some of the times he has done that.
Tamera Mowry bagged a real one when she tied the knot with Adam Housley. Nearly a decade since, the pair has gotten closer and added two beautiful children, Aden and Ariah, to their household. 
Housley's love for his kids is well known by all and it probably comes second only to his passion for their mother. The proud father is very fond of sharing updates about his kids on his social media page. See the 11 times he has gushed about his kids on Instagram.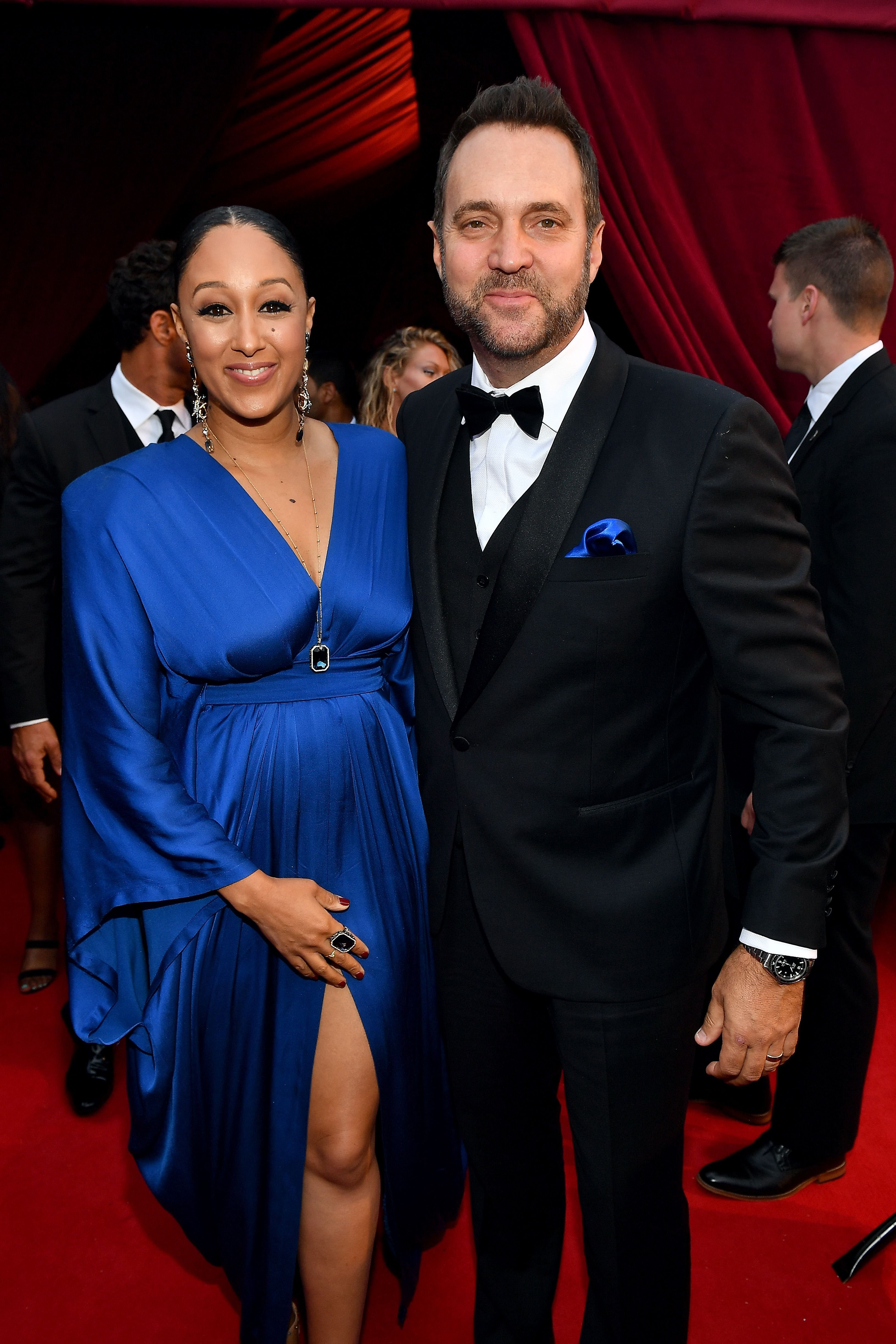 TIME FOR SPORTS 
As a former pro baseball player, Housley harbors a healthy appreciation for sports and it seems his kids have been imbibing his attitude towards it. 
In February, he shared a photo that captured himself and his son, Aden, dressed up for an alumni baseball game. A day after that, Housley shared a photo of himself with his two kids wearing the 49ers' jersey. 
The kids held up placards, which had the words "Fight for the faithful," and in his caption, Housley stated that they were waiting for Mowry who was getting ready. He wrote:
"...Will post another pic when she's ready. She got us all ready first... as@mommy's do!!"
In March, Housley once again demonstrated his love for sports when he shared an image of himself with Aden at what he described as a baseball "opening day" in his captions. 
MOWRY LOVES THEIR LOVE
Mowry couldn't be happier with the man she married. The powerful connection he shares with their kids is well appreciated by her, and in May, she took to social media to express her adoration.
Housley was teaching him how to drive in the driveway.  
She shared a photo of Housley and his daughter posing for a selfie. In her caption, she declared that she loved the bond the father-daughter pair share.
Several days later, Housley shared footage that saw him in his daughter's room attempting to sing — Ariah did not like it very much. 
FATHER-DAUGHTER DUO
In July, the proud father took to his Instagram page to lament about how fast his dear daughter was growing, asking her to "please slow down." 
Housley shared a selfie of himself and the cute Ariah. The adorable photo showcased the uncanny resemblance between the father-daughter duo.  
As if that was not enough, the resemblance between Housley and his daughter was showcased again when he shared a video featuring himself, Aden, and Ariah several days later.
The adorable video saw the trio wishing comedienne Loni Love a happy birthday by singing the birthday song for her.
HELPING OUT IN THE KITCHEN 
In May, the former news correspondent shared lengthy video footage which captured him with his family making good food. 
At some point in the video, he stepped outdoors to pick up something from their garden and little Ariah decided to sneak up on him — unsuccessfully, of course.  
Housley shared similar footage at the beginning of August. In the video clip, Housley was joined in the kitchen by Aden and Ariah as they prepared a good dish under Mowry's supervision. 
In another video he shared to his Instagram page, his daughter could be seen helping him out in the kitchen. The pair worked harmoniously together and the bond between them had never been more evident. 
FATHER-SON BONDING
Towards the end of August, the proud dad shared a shot that captured him in a car with Aden seated on his lap.
The young boy had his hands on the wheel — apparently, Housley was teaching him how to drive in the driveway. 
THE UNION THAT MADE IT ALL POSSIBLE 
Mowry and Housley got married in 2011. The ceremony was held in Napa Valley with an attendance of 300 people.
Though they are in an interracial relationship, the pair is open to learning and have been doing just that since they tied the knot. 
They welcomed their first child, Aden, in 2012, and three years after, they added another child, Ariah, to their brood. In 2019, Mowry revealed that she has no plans to make more babies. 
The beautiful actress believes that parenthood is no easy task, and she would prefer to focus on training her two kids right instead of making more and risking not paying enough attention to them. 
The Housley-Mowry family are a happy bunch who never hesitate to share their happy moments with fans, so, whether with or without more additions, fans will always love the pack.