Erykah Badu Mourns Death of Her Grandma in a Touching Post as She Remembers Their Last Moments
Erykah Badu is mourning the death of her grandmother Thelma Loyce Gipson. The singer revealed that she listened to her last heartbeat in a tear-jerking Instagram post. 
Erykah Badu recently went through one of the most painful experiences in life. The singer just lost her beloved grandmother Thelma Loyce Gipson and is mourning her death. 
Paying tribute to her sweet grandma on Instagram, Badu shared a couple of snapshots of her and alongside those snaps, she penned a touching message dedicated to her heavenly soul.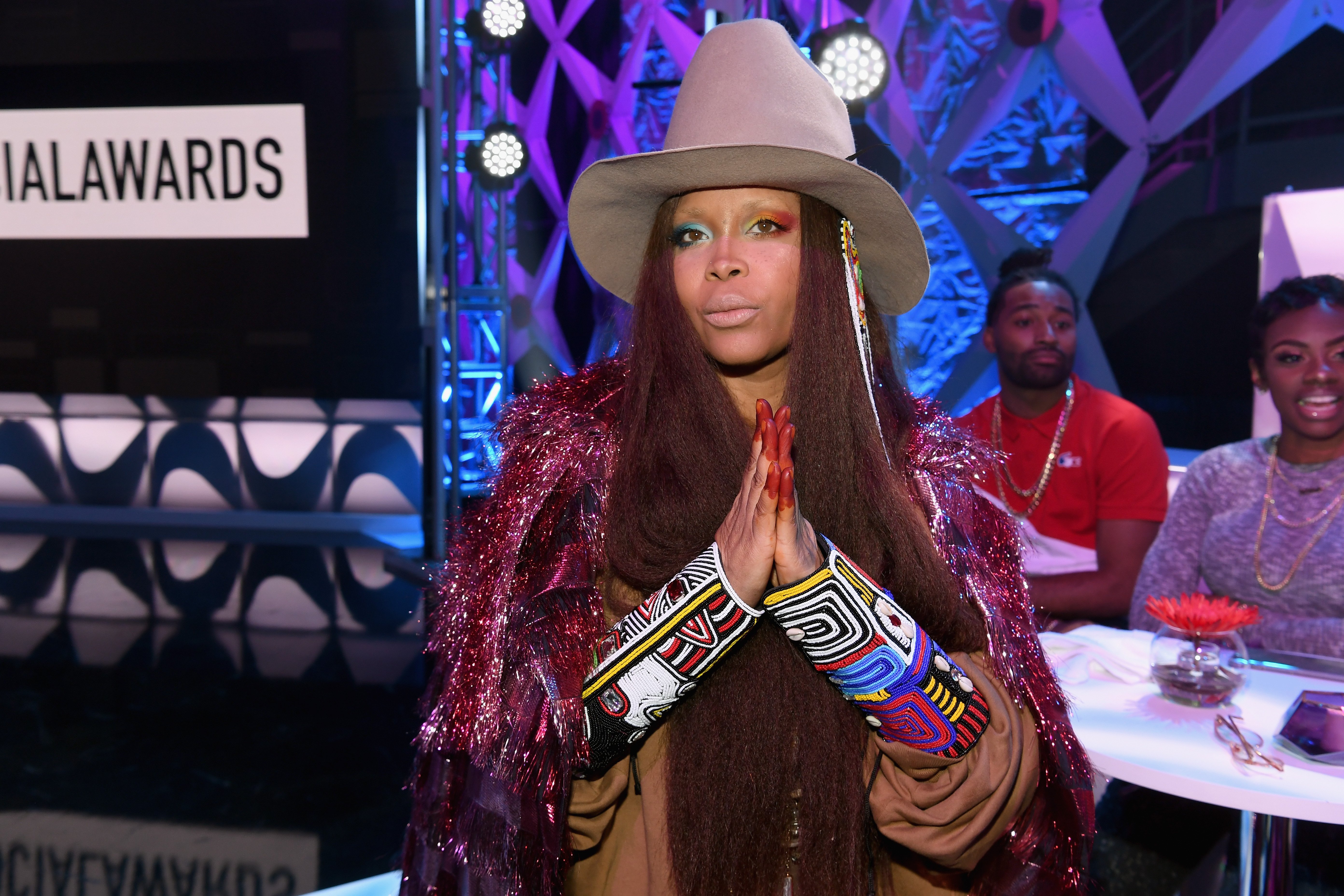 AN EMOTIONAL FAREWELL
Badu credited her late grandmother for blessing her family with good "design" that improved over time from generation to generation. She went on to note how she experienced 93 autumns throughout her life. 
The actress called Gipson the great tribe leader of 4 siblings and her 3 children. She lived long enough to shower her 5 grandchildren and 9 great-grandchildren with love and care. 
After she died, Badu covered her body with flowers and crystals. But before that, she listened to the sound of Gipson's heartbeat for the last time before she succumbed to death.
Badu herself is a mother of three children.
REST IN PEACE
After her passing, Badu and her family sat outside her window for hours, waiting for her soul to pass by. Her sisters, brothers, and mothers accompanied her as they sang and drummed. 
The family moaned and wailed together in the memory of their beloved matriarch. Badu said she could feel her grandmother's presence everywhere after she was gone and thanked her for giving her family life. 
Back in February, Badu shared a touching video featuring the four generations of women in her family. As Jack Stauber's song "Peppermint" played on the background, each one of them called on "mom" to appear in the camera. 
ERYKAH'S THREE CHILDREN
Badu herself is a mother of three children. In 1997, she became a mother for the first time when she welcomed her son Seven Sirius Benjamin with rapper Andre 3000. 
Seven is the only child of the rapper. Badu welcomed her second child, a daughter named Puma Curry in 2014 with her then-partner, rapper Tracy Curry who is better known as D.O.C. 
Her third child, Mars Thedford, was born in 2009. Her father is rapper Jay Electronica who dated Badu for a brief period of time. Badu has mostly kept her children out of the limelight.