Erica Dixon Shows a Sweet Video of Her Twin Daughter Eryss Trying to Type on Her Laptop
Former "Love & Hip Hop: Atlanta" star Erica Dixon shared a cute video of her twin daughters Eryss and Embrii, with the former trying hard to type on her laptop.
A recent video television personality Erica Dixon shared warmed the hearts of most of her fans who viewed it. The clip showed her twin daughters Embrii and Eryss in their element as they enjoyed quality time with their mother. 
In the video, Dixon's laptop was opened and turned on, showing an online page. Eryss walks to the computer and surveys the area before putting her hands on the keyboard and gesturing to type.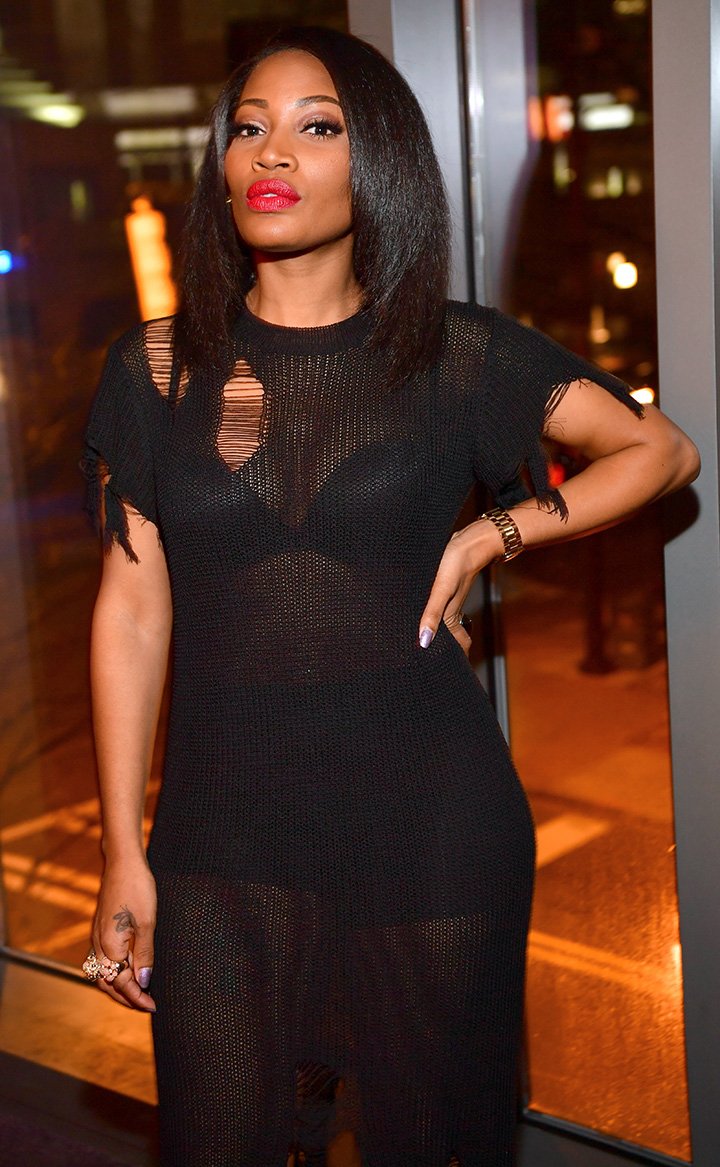 Her mother who speaks from the background asks her to leave the laptop alone. However, Eryss is having none of that. She smiles sweetly, walks to the back of the computer, and begins typing again. Meanwhile, Embrii is with her mom and laughs cutely, jumping excitedly as she does.
The twins are such an adorable combination when they team up against their mom. Dixon captioned the post: 
"Twin helpers." 
Many of Dixon's fans posted funny reactions to her video post as they commented with laughing emojis. One fan described the video as an overload of cuteness. 
A second fan said she loved Dixon's twins while a third person said Embrii and Eryss were very beautiful, adding that they would always keep their mother busy. 
This caused many fans to chew Dixon out on social media, with many worried about her parenting skills and the girls' health.
Dixon welcomed her adorable twins in May 2019 and announced the good news to her fans in an Instagram post. Sharing a picture from her pregnancy shoot, she described the day as bittersweet. 
In the caption, Dixon explained that she had been blessed with two beautiful baby girls, but had to leave them at the hospital which tore her apart. She also added: 
"Praying they can come home sooner than later. Im [sic] missing them so much already." 
Before her twin girls' birth, Dixon already had a daughter who she shares with her ex-boyfriend, Scrappy. She did not disclose who the father of her twins is. 
The reality television star shared the first pictures of Embrii and Eryss in June 2019, showing them fresh out of her womb. Dixon said she had been so busy juggling everyday life that she forgot she was yet to post their photos. 
As the twins grew, the proud mom continued to update her fans on their well-being. In one of her updates, when the girls turned eight months, she revealed they had never been vaccinated. 
This caused many fans to chew Dixon out on social media, with many worried about her parenting skills and the girls' health. However, she remained defiant, saying if her daughters ever get sick, they will be cured. 
Dixon was one of the main cast members in "Love & Hip Hop: Atlanta's" first four seasons. She was also one of the show's original first six cast members. That may not have been possible if one is to believe Shay Johnson's claims. 
Johnson, a supporting cast member in the show's first two seasons, said she was the reason Dixon and Scrappy got on the show because she told the latter about the auditions since they were dating then. 
However, Scrappy brought Dixon and Momma Dee to the producers without her knowledge, leading to her getting a smaller role, while Dixon became a leading cast member.