Rebel Wilson & Boyfriend Jacob Busch Meet HRH Prince Albert While Viewing Art Exhibit in Monaco
Australian actress, Rebel Wilson, and her multi-millionaire boyfriend, Jacob Busch met His Royal Highness Prince Albert of Monaco during the Joan Miró exhibit held in Monte-Carlo.
Rebel Wilson has undoubtedly become one of the most popular actresses today known for her unique style of portraying comical characters in movies.
The Australian native's years of hard work seemed to be paying off as she had the honor of meeting Prince Albert of Monaco. Wilson shared the sweet photo of herself and the Prince with fans on her Instagram story with the words "HRH" written on the image.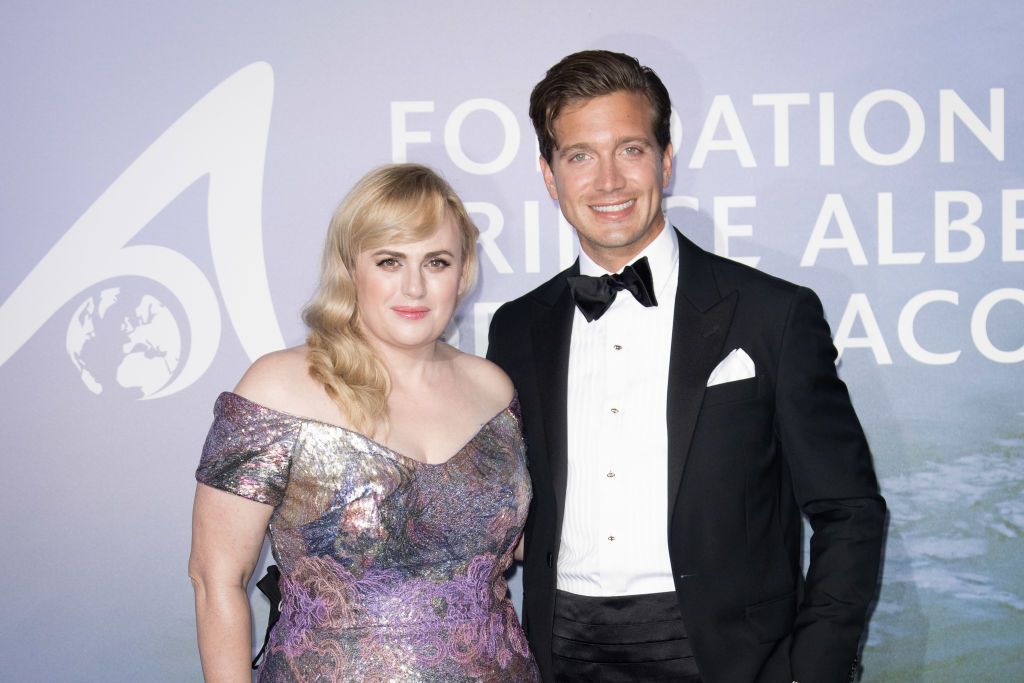 The photo showed the "Isn't It Romantic" star posing in a stunning pink gown with a low neckline that emphasized her curves alongside the Prince of Monaco, who wore a fitted navy suit paired with a blue tie and glasses.
In 2016, the Busch family was listed by Forbes as the 16th richest people in America, with a massive 13.4 billion-dollars fortune.
The "Pitch Perfect" actress and her boyfriend were introduced to the Prince while attending Miró's art exhibition that was held in Monaco.
The 40-year-old also had the pleasure of meeting various celebrities such as the star of the night, Joan Punyet Miró, who was the grandson of the acclaimed Spanish artist, Joan Miró as well as Swiss art gallerist, Isabelle Bscher.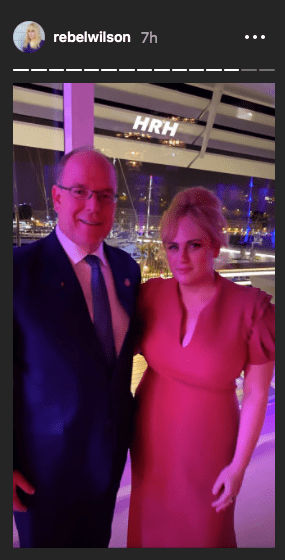 The "How To Be Single" star and Busch were a sight to behold as they looked positively charming together. The heir to the Anheuser-Busch brewing empire donned a dashing black velvet tuxedo and had a beautiful smile for the camera as he posed with his girlfriend.
The couple who made their first red carpet debut on September 24 at Prince Albert's Planetary Health Gala in Monaco, appeared all lovey-dovey as they enjoyed the private art exhibit.
In 2016, the Busch family was listed by Forbes as the 16th richest people in America, with a massive 13.4 billion-dollars fortune. Although it was not certain how much Wilson's new man would inherit in the future, his current personal net worth has been estimated to be at least 100 million dollars.
The lovebirds have been proclaimed a couple on social media however neither of them have publicly confirmed their relationship.
Sources have claimed that the pair were indeed a couple who were initially introduced by a mutual friend. They also described Busch as a health-conscious gentleman who treated the "Bridesmaids" actress with respect.
In 2016, the 29-year-old Anheuser-Busch heir launched his own brewery company, Son's Beer, with the help of two of his friends. Busch also dated "Real Housewives of Beverly Hills" star, Adrienne Maloof in 2013.