Gisele Bündchen Stuns in Denim Shorts While Make Popcorn as She Cheers on Her Husband Tom Brady
Gisele Bundchen played the part of the ideal cheerleader for her NFL star spouse, Tom Brady, as she was geeked for his game against the Denver Broncos. 
Gisele Bundchen is a supermodel whose beauty, poise, and expertise have made her one of the most revered models globally, but when it comes to cheering her NFL player hubby, Tom Brady, Bundchen takes the number one spot.  
Her recent media show-off had her proving a point as she gave fans a glimpse of how she was supporting Brady from home, without letting the pandemic put a damper on the gaming mood.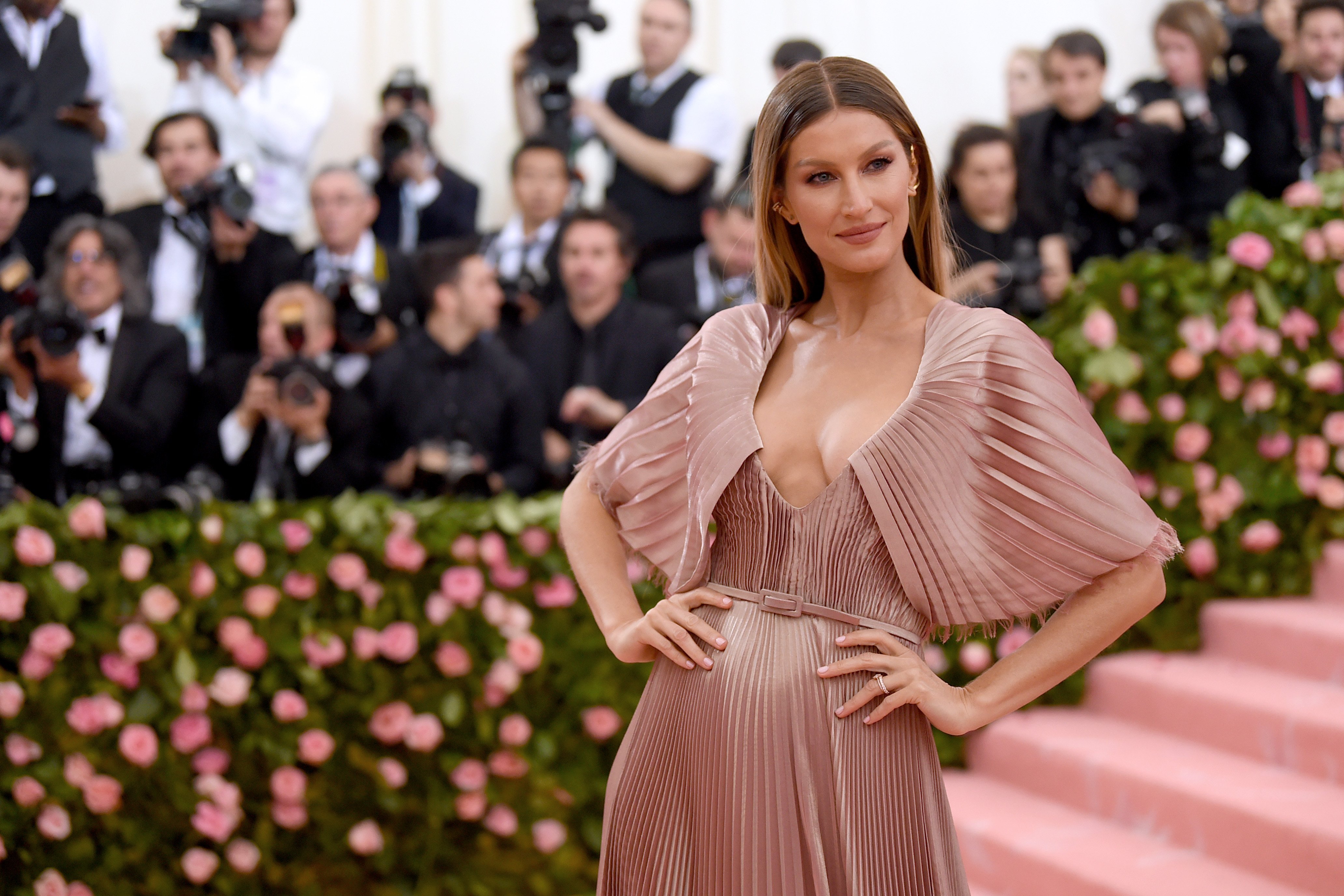 A TRUE FAN
Gisele Bundchen, a Brazillian model, showed off how she supported her spouse on her Instagram story, where she shared a photo of herself in the kitchen, making Popcorn and getting ready for game night. She wrote on the image:
"Popcorn ready! Let's go, Bucs!!"
Bundchen rocked her Tampa Baby Buccaneers Jersey while sporting an arm sling on one arm. She styled her blond hair in a french plait while completing her game night look with a pair of jean shirts. The runway star refused to let the arm injury dampen her mood as she showed a goofy expression.  
 BRADY'S 2020 NFL SEASON
While the 2020 NFL season proves to be a different ball game compared to previous seasons, it is also a special one for Brady, who debuted the season as a Tampa Bay Buccaneers quarterback. The football icon was a New England Patriots player for 20 seasons. 
The insider mentioned that Bundchen would have loved to watch him at the stadium, but had to adhere to the no-spectators rule.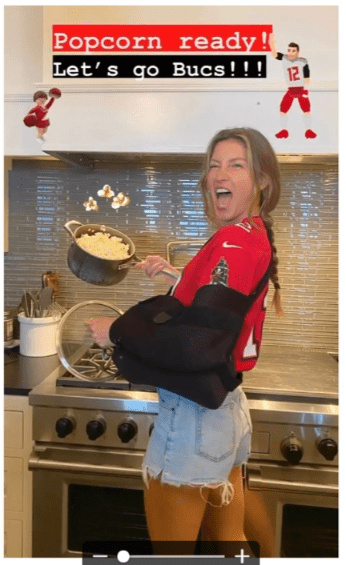 Last week, Bundchen, a former Victoria's Secret star, and her kids, Vivian and Benjamin, cheered her husband in a sweet boomerang video where they stood outside their home as they gave energetic moves. The Brazilian model and her kids rocked black jerseys and jeans shorts. 
BUNDCHEN ON NFL PANDEMIC SEASON 
As the NFL prepared to launch the 2020 football season, Brady, who has been gearing up despite the COVID-19 outbreak, was taking precautions seriously, taking regular tests, and making sure his family was safe.  
A source revealed to Hollywood Life that his star model wife was content with his decisions as she recognized that he was careful while sticking to preventive health rules. The source said about Brady:
"He, along with the entire NFL, had the option not to play this season...He is ready for what comes next, and Gisele will be along for the ride."
The insider mentioned that Bundchen would have loved to watch him at the stadium, but had to adhere to the no-spectators rule.