Snoop Dogg's Granddaughter Cordoba Looks Cute Showing Her Fluffy Curly Hair in a Pink Jumpsuit
The adorable granddaughter of rapper Snoop Dogg, Cordoba looked charming in a recent picture uploaded by her mother in honor of National Daughter's Day, where she showed off her natural curls in a chic jumpsuit.
American rapper and media mogul, Snoop Dogg, has more than his successful career in the entertainment industry to be proud of. He has four amazing children and three adorable grandchildren plus another on the way.
The "Drop It Like It's Hot" crooner's third granddaughter and daughter of his second son, Cordell Broadus, was caught unaware in the most adorable photo taken while the little girl was having fun outdoors.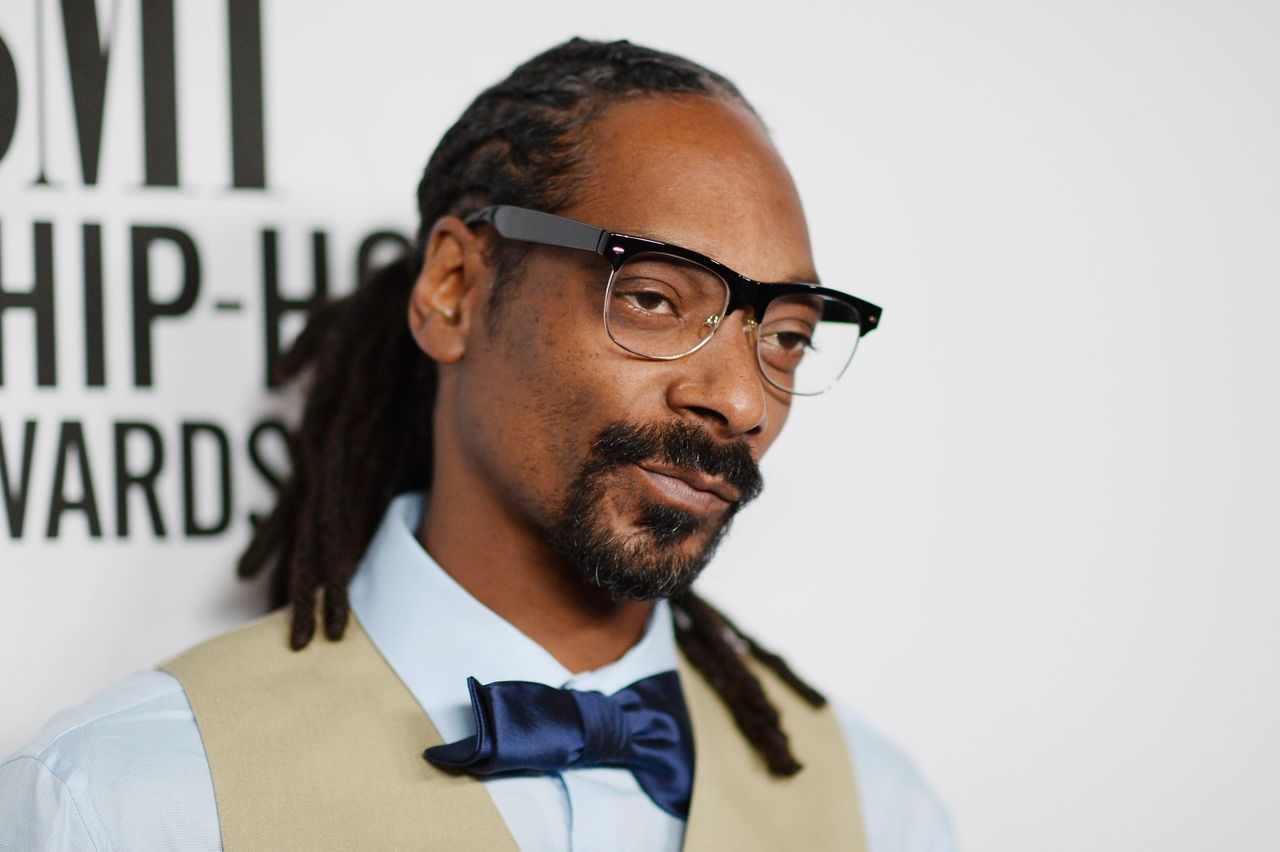 The photo captured Cordoba in a short-sleeved white top paired with a jumpsuit and cute sandals with her beautiful natural curls on display. The shot was taken by a fountain designed with colorful lights and moving jets of water.
[Cordell] was a former football player who earned an athletic scholarship to UCLA and played for the UCLA Bruins.
Her mother, Phia Barragan uploaded the priceless image on her Instagram story, and she captioned the post by wishing her daughter a happy National Daughter's Day.
Earlier this month, Cordell revealed that his girlfriend and mother his first child was expecting another baby. The 23-year-old broke the exciting news with a series of pictures and a video on Instagram.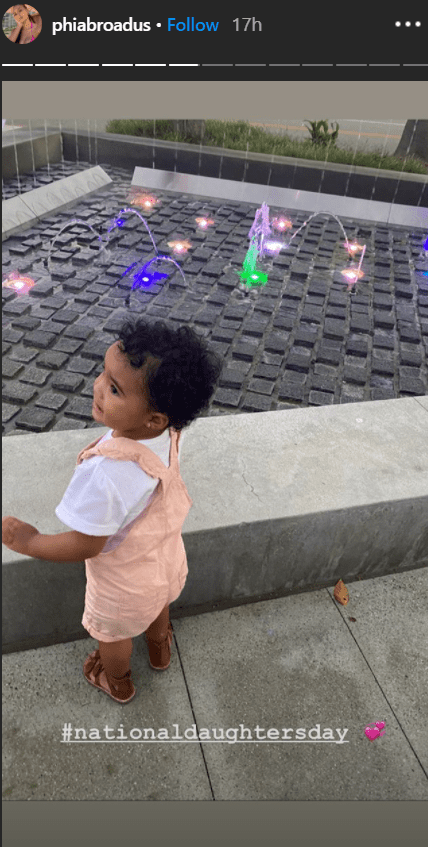 The first two pictures showed Barragan posing with her baby bump in a colorful bikini and a beverage in her hand, and the last image was of the soon-to-be mom eating a delicious spread of food at a table.
The video was a sweet close-up of the expecting mother soaking up the sun at the pool and the soon-to-be father-of-two captioned the post with the words:
"Baby Moon"
Cordell is more than just the son of a famous rapper. He was a former football player who earned an athletic scholarship to UCLA and played for the UCLA Bruins.
Although the 23-year-old was a talented player, he quit the football dream to focus on his other goals. He is currently an entrepreneur.
Snoop Dogg is just as proud of his second son as his other three children. He had his first son, Corde with his high school sweetheart and wife, Shante Broadus, on August 21, 1994.
The 26-year-old made the "Beautiful" musician a grandfather for the first time in 2015 when he had his first son, Zion, with his girlfriend at-the-time, Jessica Kyzer. He got married to Soraya Love and the couple, unfortunately, lost their son, Kai, due to a heart defect but later had a daughter named Elleven.
The "Soul Plane" star's only daughter, Cori Broadus, born on June 22, 1999, chose to follow in her father's musical footsteps and has been uploading the clips of her songs on YouTube.
Julian Broadus was born in 1998 from a relationship his father had with a woman named Laurie Holmond. The 22-year-old was the only one of the entertainer's children who did not live in the spotlight, and very little information about him can be found as he has no social media accounts.
The famous hip-hop artist was born as Cordozar Calvin Broadus Jr. on October 20, 1971, at Long Beach, California. His stage name was inspired by his mother who thought he looked like the character Snoopy from the cartoon "Peanuts."
Snoop rose to fame when he was discovered by Dr. Dre in the early 90s and was featured on Dre's first solo album in 1992, "The Chronic," which was a huge success. This led Snoop to a successful musical career with his hit album "Doggystyle" in 1993, and many more accolades following suit.