NFL Star Patrick Mahomes & Fiancée Brittany Matthews Expecting 1st Child — See the Announcement
Patrick Mahomes and his fiancée have announced that they're pregnant with their very first child! The revelation was made by the couple on social media this week.
National Football League (NFL) player Patrick Mahomes, 24, and his fiancée Brittany Matthews, 25, are moving to the next chapter in their lives. The couple has announced that they're expecting their first child together.
Matthews and Mahomes initially met almost 10 years ago when they were both studying at the Whitehouse High School in Texas. The Kansas City Chiefs quarterback proposed to the love of his life on September 1, 2020.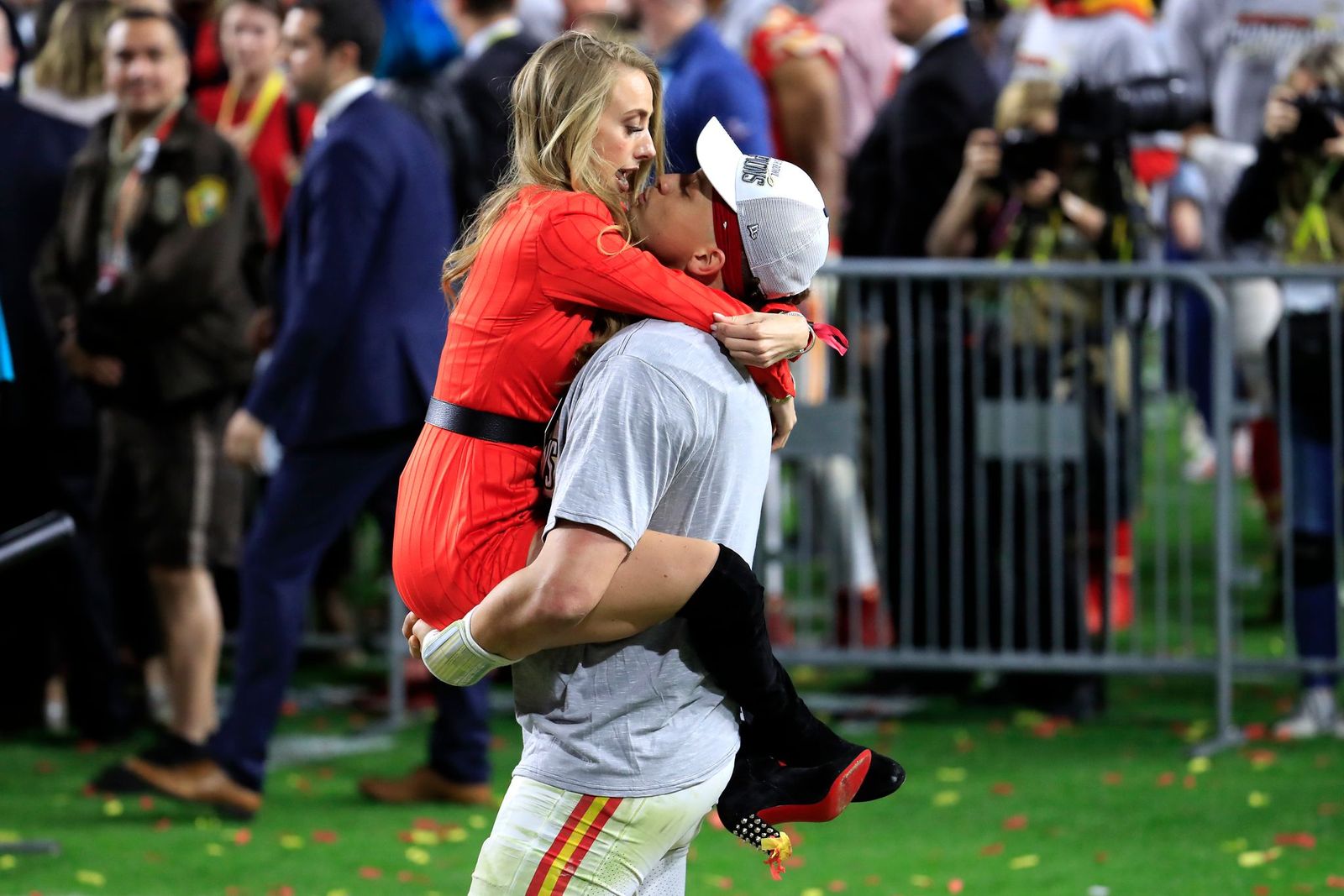 WINNING THE SUPER BOWL
During the Super Bowl LIV, Mahomes first stepped onto the field to receive his ring for his team winning. Besides winning the Super Bowl, the football player was also named the MVP.
Mahomes also took to his own Instagram account where he shared a close-up image of the sonogram.
During the game, he managed to throw for 286 yards and made 2 touchdowns to help his team win. He chose to have his proposal at the stadium at the club-level suites after the ring ceremony.
PROPOSING TO BRITTANY
Mahomes had the area decorated with many candles and roses. He proposed to Matthews, who's a fitness trainer, amid the romantic layout and she obviously said yes.
The couple then took to social media to announce their engagement. So besides getting engaged this year; the pair is also going to have a baby.
BRITTANY'S PREGNANCY
On her Instagram, Matthews shared two images on Tuesday of herself and her fiancé smiling and cuddling while holding a photo of their baby's sonogram. She captioned the post writing:
"Mom & Dad, taking a small detour to the wedding."
PATRICK SHARES PREGNANCY NEWS
Mahomes also took to his own Instagram account where he shared a close-up image of the sonogram. He didn't say much but only captioned his post with a red heart emoji.
Both stars are athletes as in 2013 Matthews graduated and went on to play college soccer at the University of Texas. Mahomes graduated in 2014 and went to Texas Tech University where he played college football and baseball.
MATTHEWS' CAREER
The fitness guru actually played professional soccer in Europe. However, she's since launched her own fitness company and often promotes it on social media.
She probably wouldn't even need to work because her fiancé signed a 10-year contract with the Chiefs over the offseason. Mahomes' contract is for $450 million and his deal could grow to as much as $503 million if he reaches certain incentives.