Patrick Mahomes Proposes to His Girlfriend Brittany Matthews — See the Stunning Ring
This week has been a very special one for NFL player Patrick Mahomes and his longtime girlfriend. The athlete finally popped the question and he's going to be a married man!
On Tuesday, September 1, 2020, Patrick Mahomes, 24, went down on one knee to propose to his longtime girlfriend, Brittany Matthews, 25! The Super Bowl LIV MVP and Matthews have been together since they were teenagers and in high school.
The couple revealed their news via social media. The Kansas City Chiefs quarterback took to his Instagram Stories where he shared a photo of Matthews' had with the stunning engagement ring.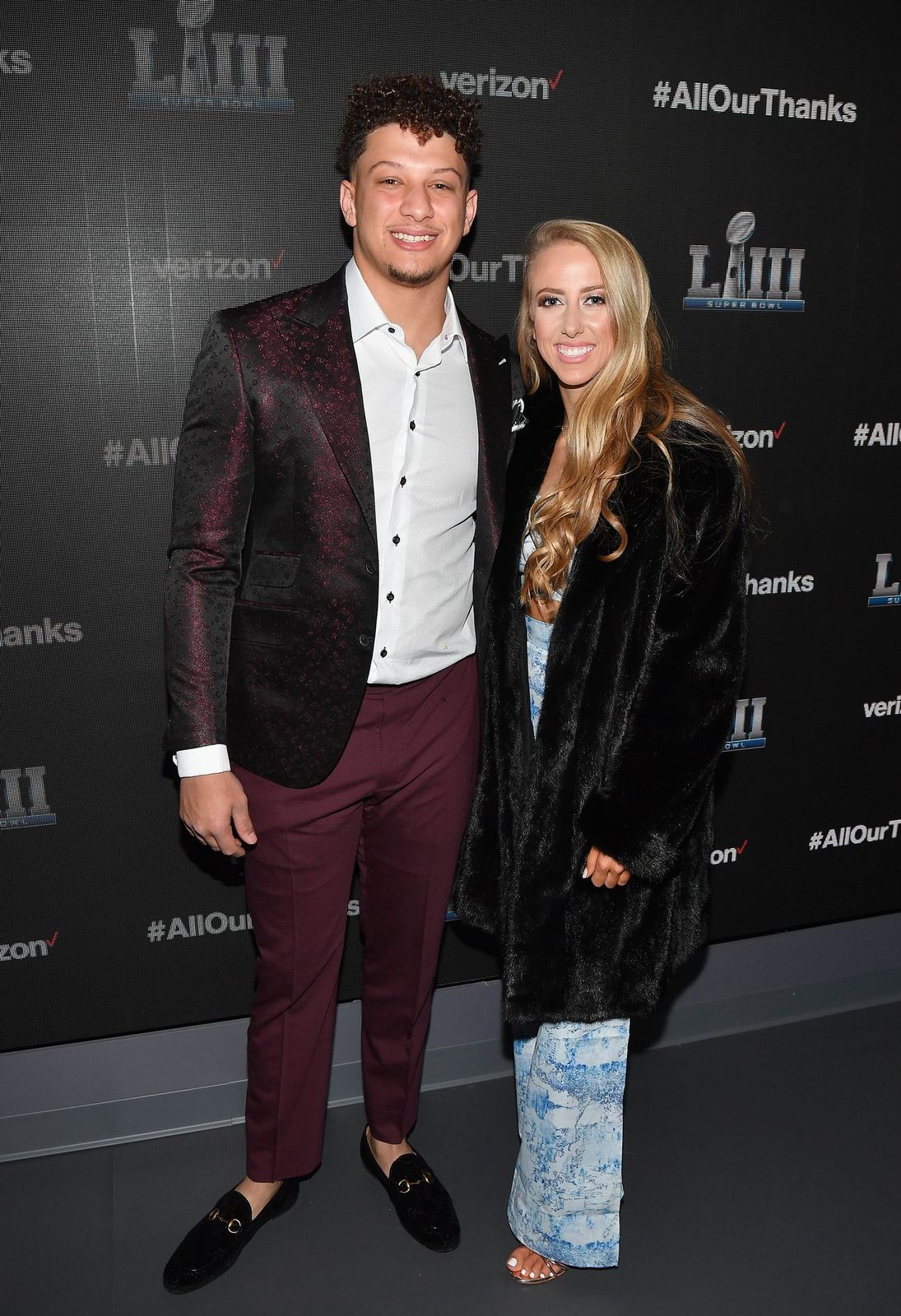 ENGAGEMENT PHOTOS
Tagging his new fiancée, the athlete wrote: "Ring SZN." Matthews also took to her own Instagram Stories were she shared a behind-the-scenes look of the proposal.
She uploaded an image of the proposal setup which featured marquee lights that read: "Will You Marry Me." Her fiancé had also included lots of roses as part of the decorations.
WHERE PATRICK PROPOSED
According to "TMZ," the proposal occurred at the Arrowhead Stadium in Kansas City. It came after the athlete got his Super Bowl ring and a day after Matthews' birthday.
Mahomes and Matthews initially met each other while attending Whitehouse High School in Whitehouse, Texas. They have been dating since the 10th grade.
ATTENDING PROM TOGETHER
The pair was so serious about their relationship that in 2013 they attended prom together. After graduation, Matthews played professional college soccer at the University of Texas.
GOING TO DIFFERENT COLLEGES
Mahomes went on to play football at Texas Tech University. Going to different colleges didn't cause a dent in their relationship as they managed to maintain it via long distance.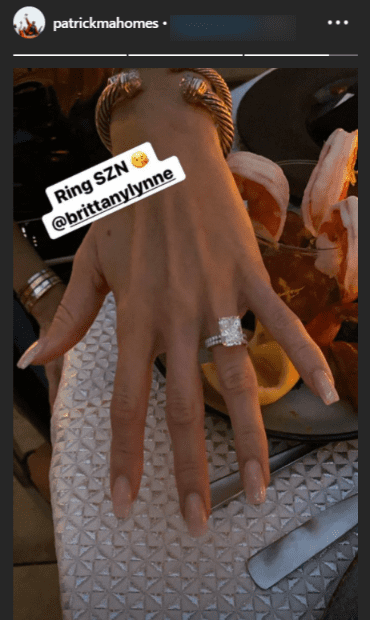 LIVING TOGETHER
Even though they weren't engaged until now, the couple was already living together in Kansas City. Showing that they were ready for the next step; the pair also shared two dogs: a pit bull and a cane corso and are named Steel and Silver.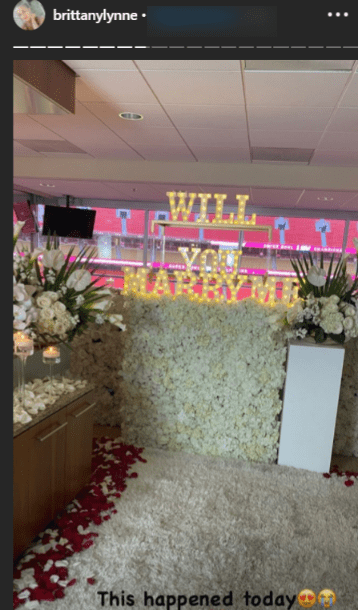 WHAT BRITANNY DOES
While her man plays football, Matthews keeps herself productive by running her own fitness company called Brittany Lynn Fitness. She no longer plays soccer professionally.