Here's Why ESPN Analyst Apologized to Patrick Mahomes' Mom Randi during Monday Night Football
ESPN Analyst Louis Riddick apologized to NFL player Patrick Mahomes' mother, Randi Mahomes after she called him out for referring to her son as "Pat" during Monday Night Football.
The Monday Night Football game between the Kansas City Chiefs and Baltimore Ravens was a heated one that had fans glued to the screen. However, the intensity of the match didn't stop doting mother, Randi Mahomes from defending her son, Patrick Mahomes.
It happened that while Patrick, a quarterback for the Kansas Chiefs, was on the pitch making waves, the announcers in the booth referred to him as "Pat" instead of Patrick.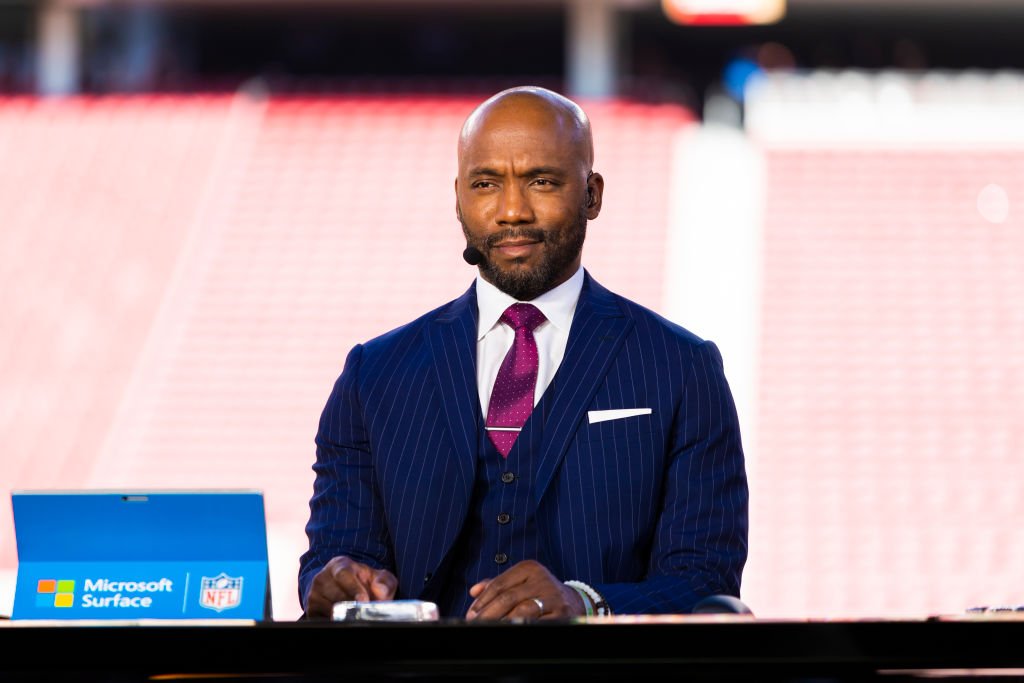 Unfortunately, Randi didn't appreciate the shortened form and took to Twitter to express her disappointment at the commentator. The devoted mom wrote: 
"If this announcer doesn't stop calling my son Pat.. ugh I may scream... lol #help."
Randi tagged ESPN, hoping her message would be sent and heared. The tweet received over 32,000 likes and more than 2,000 retweets.
Away from the field, Patrick is a doting boyfriend to his high school love, Brittany Matthews.
Eventually, in the fourth quarter, ESPN analyst Louis Riddick got hold of Randi's message and apologized for saying the wrong name. While laughing the 51-year-old said:
"Guilty, guilty, guilty. I apologize, Patrick."
Randi's outcry was eventually worth it in the end as not only did the Kansas Chiefs defeat the Ravens but her son was responsible for four touchdowns with no interruptions. Patrick also made his mother proud with 385 passing yards.
The 25-year-old famous quarterback was born to father Pat Mahomes Sr. and Randi (Née Martin) on September 17, 1995. Pat Sr. is an African-American  while Randi is Caucasian, which explains why the star footballer described himself as a minority NFL player.
Pat Sr. was a professional athlete who played in the MLB instead of the NFL. He performed as a pitcher for several major teams including the Boston Red Sox, Texas Rangers, New York Mets, and the Chicago Cubs from 1992 until 2003.
Away from the field, Patrick is a doting boyfriend to his high school love, Brittany Matthews. The pair began dating in Whitehorse High School when the star footballer was in 10th grade. 
After they graduated, Matthews, a fitness trainer, pursued a career in sports as a college soccer player while Mahomes focused on football. The duo endured a long-distance relationship while pursuing their dreams before reconnecting in Kansas.
In September 2019, the talented quarterback popped the question to Matthews after he bagged a Super Bowl ring. The duo attended the ceremony, and that was when he proposed to her with a stunning diamond ring, sealing their love forever.