Check Out Marlon Wayans's Only Son, Shawn Showing off His Mustache, Earrings & Cool Afro
American actor and comedian Marlon Wayans took to his Instagram page to share pictures of his only son, Shawn Howell Wayans showing off his mustache, beard, earrings, and afro. 
Actor and comedian Marlon Wayans paid tribute to his 18-year-old son in a couple of posts on his Instagram page to celebrate National Son's Day. 
In the first post, the actor shared a picture of Shawn flaunting his afro hairstyle and staring at the camera. The 18-year-old also wore earrings and a chain. His fast-growing facial hair was hard to miss in the snapshot.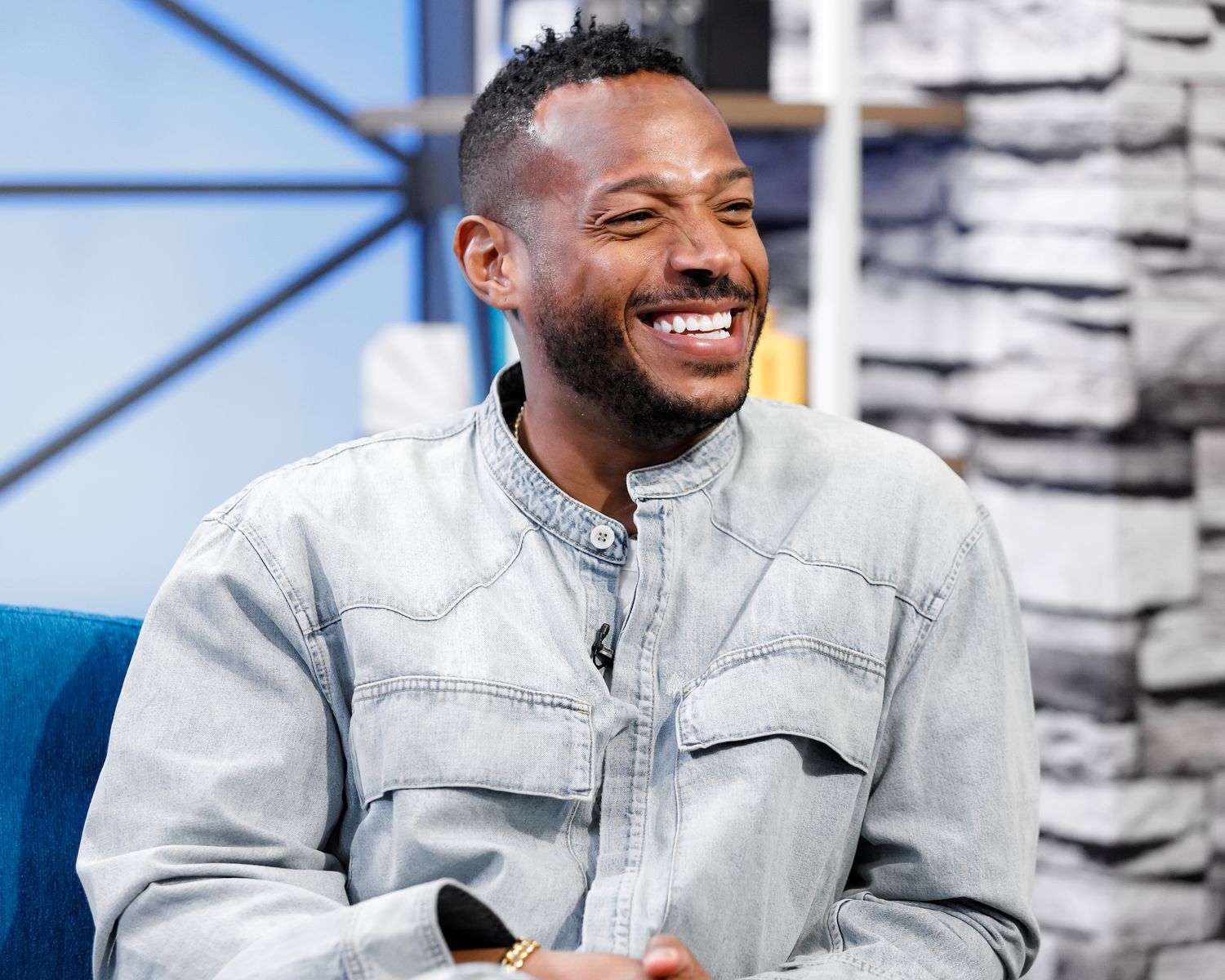 In the caption to the post, Marlon said he was proud of his son, adding that every day is National Son's Day to him. The actor further said he found it hard to believe Shawn had a mustache, saying he wanted to rub it off the latter's face and wear it. 
Marlon shared a similar picture of Shawn in another post, still flaunting his incredible afro and sporting his earrings and chain. In the funny caption to the post, the proud father
wrote
:
"So my son @shawnwayansss wanted me to replace the last pic with this one... I said nah [sic] [expletive] it I like them both."
Shawn looks set to take the NBA by storm in the years to come if he continues to improve on his basketball talent. Marlon is very proud of his son's skills in the game and shared clips of the latter's brilliance in a video post on his YouTube channel. 
The video showed Shawn in action in some of his high school games, feigning defenders, dribbling, dunking, making shots, and throwing three-pointers, showing he has what it takes to excel in the spot.
The proud dad shared a message of love and support to his openly gay daughter.
Marlon also takes time to watch some of Shawn's games and when he does, the proud father usually brings the fire with him in his remarkably vocal support of his son. 
On one such occasion last year, the actor showed the strong feelings he had about the basketball referees at Shawn's high school, Bishop Alemany High School in Los Angeles.
While cheering his son on, Marlon got so passionate and disagreed with the referees at many points in the game, using curse words to make his feelings known and pointing his fingers while walking back and forth. 
Aside from Shawn, Marlon also has a daughter, Amai Zackary Wayans, whom he also dotes on. The proud dad shared a message of love and support for his openly gay daughter in last year's Pride Month celebration.
In an Instagram post, Marlon said he would not change anything about Amai, adding that she was his pride and joy and that he loved her beyond the galaxies and back. 
Marlon shares his two children with his ex-wife, Angelica Zackary. The former couple ended their union in 2013 but
remain close friends
and an example of maintaining a healthy relationship with one's ex.
The actor shared a sweet tribute in Zackary's honor on her birthday celebration in 2018, thanking God for blessing his life with her and appreciating her for all that she did for him and their kids. 
Marlon has an older brother, Shawn Wayans, with whom he shares a close relationship. The bond between the brothers is so close that they made a pact when they were little kids to name their children after one another.
The brothers have kept to that agreement, with Shawn naming his son Marlon and Marlon naming his son Shawn. It is a deal significant of sibling love and one the brothers are most proud of.