Chris Brown's Mother Flashes a White Smile as She Poses in Black Dress & Matching Boots
Fans were left in awe at how young and beautiful Chris Brown's mother, Joyce Hawkins, looks in a new Instagram post: "So so beautiful."
Joyce Hawkins is an active Instagram user, often posting snaps from her photoshoots, selfies accompanied by life updates, or sweet pictures of her grandchildren.
Recently, Chris Brown's mom shared yet another outtake from one of her shoots in full-on makeup which stunned her hundreds of thousands of followers on social media.
BEAUTIFUL IN BLACK
Hawkins rocked an all-black ensemble which included a sheer black dress with flared long sleeves, a ribbon by the waist, and knee-high boots. She teased in the caption: 
"COMING SOON!! JUST IN TIME FOR CHRISTMAS!"
The singer's mom paired her outfit with smokey eye makeup, oversized hoop earrings, and a half ponytail. Fans could not help but compliment her bright smile and youthful glow in the comments section as it flooded with heart-eye emojis.
AGELESS SELFIE
Hawkins' recent post was not the first time she had fans in awe of her ageless beauty. Recently, the 55-year-old posted another selfie with simple makeup and big hoop earrings that left fans wondering what her beauty secret is.
In one of the six-year-old's Instagram posts, she shared her time practicing gymnastics stunts on a trampoline.
"Gorgeous," one comment read. "She looks too young to be his mother." Many others had the same sentiments about the "With You" artist's beautiful mom aging like fine wine.
STAGE MOTHER
Hawkins has always supported her son's dreams and beamed with pride for every milestone the pop superstar achieved. However, there was a time when the stage mom felt her son was joining the wrong crowd.
In 2013, she worried that those who were hanging out with Brown only did so for monetary gain and influenced him to do recreational drugs, specifically marijuana.
Of course, the singer disagreed with his mom. Their conflicts reached a boiling point and made Brown throw a rock at his mom's car window following his rehab stint.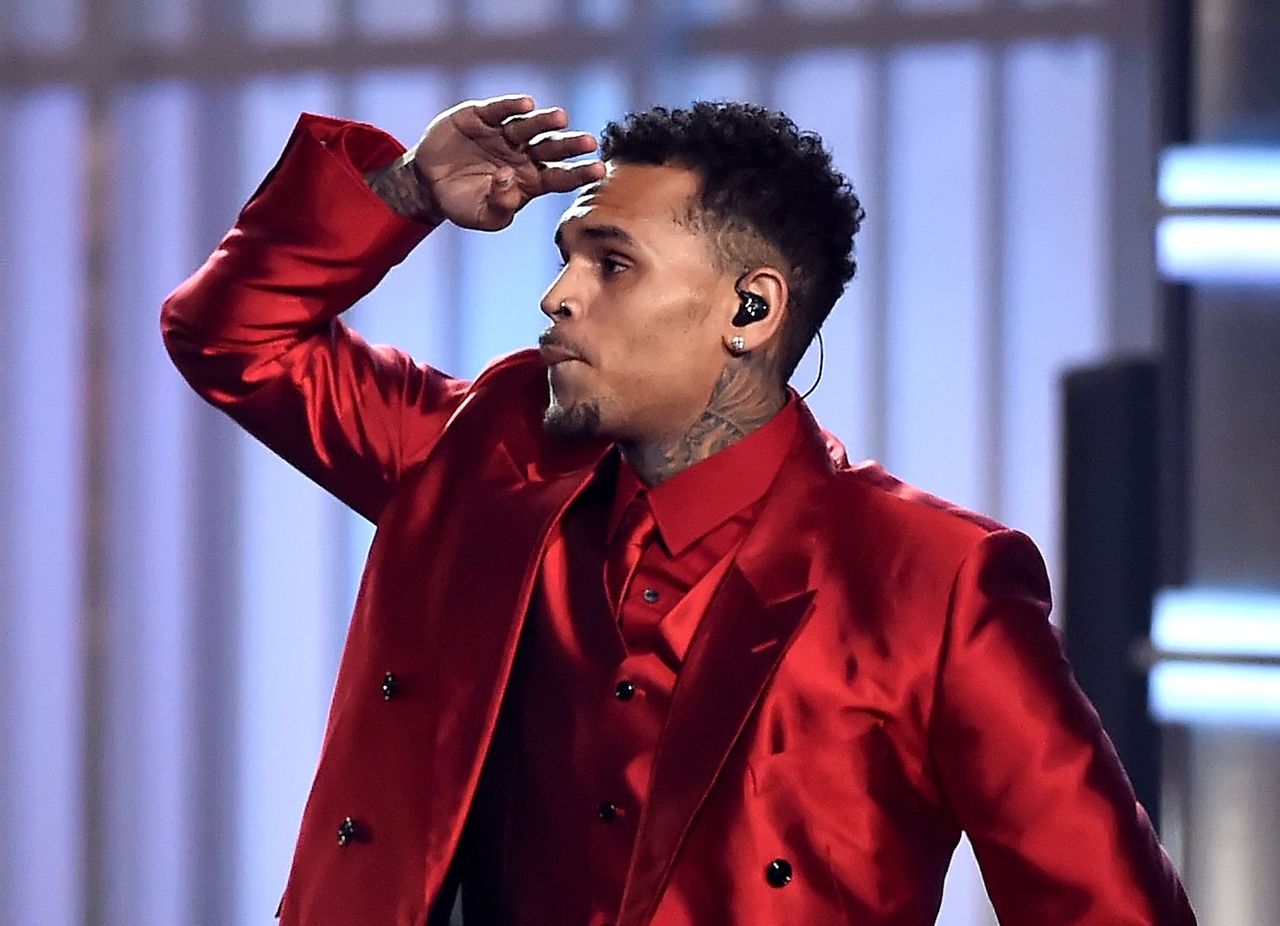 HARDWORKING LIKE DAD
Years later, the mother and son have grown closer and now share an unbreakable bond. Brown has also matured and is now a father to two beautiful children, Royalty and Aeko.
Like Brown, Royalty is both talented and hardworking. In one of the six-year-old's Instagram posts, she shared her time practicing gymnastics stunts on a trampoline.
Although the young Breezy did not get her cartwheel correctly, she stood up several times and tried again, reassuring her followers that practice does make perfect.
Brown shares Royalty with his ex-girlfriend, Nia Guzman. He also has a baby boy, Aeko, with his current girlfriend, a model like Guzman, Ammika Harris.