Rob Kardashian and Blac Chyna's Long-Lasting Custody Battle over Their Daughter Dream
Rob Kardashian and Blac Chyna might have parted ways years ago, but their seemingly never-ending custody battle over their daughter, Dream, is still making headlines.
The former couple made their relationship official in January 2016, and only four months later, they got engaged. Then, on November 10, 2016, their first and only daughter, Dream Kardashian, was born.
Sadly, only one month later, Rob and Blac ended their relationship. In February 2017, after giving their love a second chance, the former couple finally decided to part ways for good.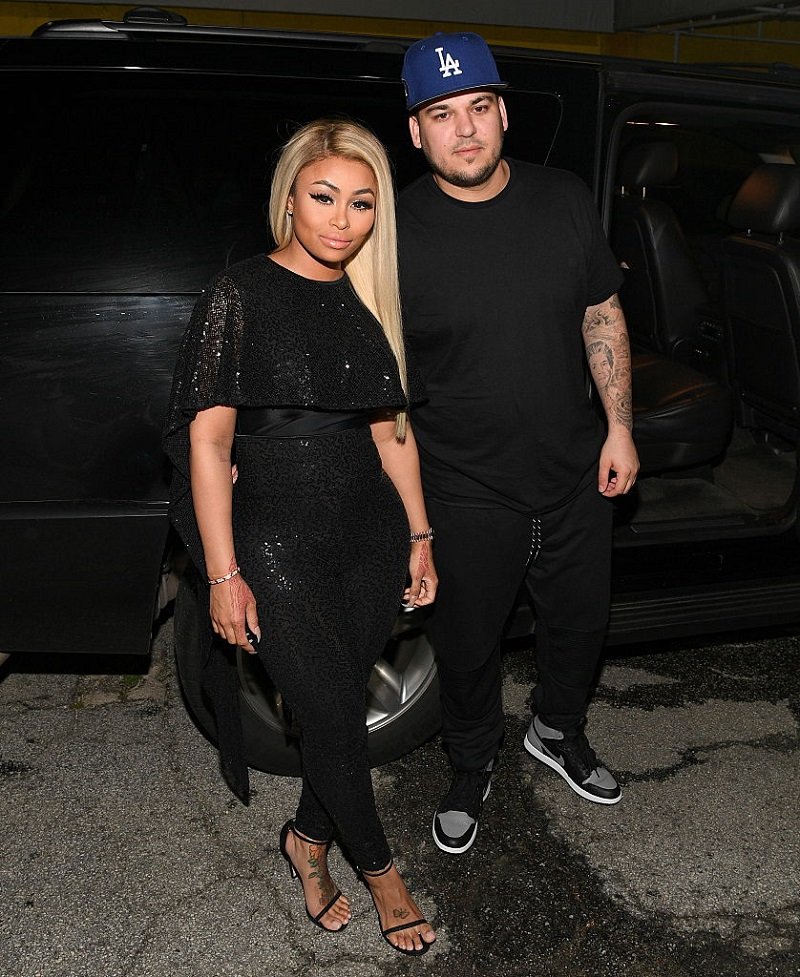 ROB KARDASHIAN AND BLAC CHYNA'S ONLINE FIGHTS
In July 2017, things started getting ugly for the two. Rob took to social media to share some very graphic posts about Blac, criticizing and accusing her of drug and alcohol abuse and infidelity.
Around the same time, Blac and Rob were already immersed in a custody battle over Dream. The singer wanted full custody and to give Rob only visitation rights. However, they agreed to share joint custody of their then-11-month-old baby in September 2017.
[Rob] was trying to reduce Blac's time with Dream to only weekends.
At that point, most people thought that Rob and Blac's relationship would improve. Unfortunately, they were all wrong.
Rob and Kylie Jenner filed a lawsuit against Blac later that month, claiming that the singer attempted to choke him during a fight they had the previous December.
LAWSUITS FROM BOTH PARTIES
The following month, Blac filed a lawsuit against Rob, claiming that he had damaged her brand, as well as abused her verbally and physically.
Over a year later, in February 2019, Blac Chyna's mother, Tokyo Toni, confessed that she considered Rob should temporarily have custody of Dream and King, Blac's son from a previous relationship because the singer was going through a tough time.
For a while, Rob Kardashian and Blac Chyna seemed to have put their differences aside and focused on co-parenting their kid. That was until January 2020, when Rob filed another lawsuit, requesting primary custody of his daughter.
According to court documents, he was trying to reduce Blac's time with Dream to only weekends. He also requested that a nanny be present during visitation and that his former girlfriend needed to submit a drug and alcohol test at least 30 minutes before each visit.
He also accused Blac of negligent parenting, substance abuse, and throwing parties with strangers while Dream was in her custody. Even Khloe Kardashian was included in the lawsuit.
The "Keeping Up with the Kardashians" star claimed that Dream becomes "decidedly more aggressive" after spending time with her mother and that she has heard Rob's daughter say that she doesn't want to go to Blac's home.
The singer contacted the DCFS and requested an investigation.
NO PRIMARY CUSTODY FOR ROB KARDASHIAN
In February 2020, a judge denied Rob's request for primary custody. Shortly after that, Blac's lawyer released a statement pointing out that his client would keep taking the necessary steps to protect her children. The statement reads:
"Chyna will not back down from Rob and his family's attempt to take away her agreed-upon custody of Dream."
The following month, Blac Chyna claimed that Rob Kardashian was depressed and had trouble leaving his house, which had impacted his ability to spend time with Dream.
If that wasn't bad enough for Rob, the singer got the Los Angeles Department of Children and Family Services involved in their problems after alleging that Dream had suffered numerous "severe" burns while in Rob's care.
DCFS INVESTIGATED DREAM'S BURNS
She pointed out that her daughter got a first-degree burn on her leg in February 2020. Rob admitted that it happened in his home and promised it would never happen again. However, in March, the three-year-old child suffered another burn "very near" the first one.
Blac reportedly contacted Rob to ask about the second-degree burn, but he initially lied that it had not happened at his home. Then, the singer reached out to the DCFS and requested an investigation.
After that, it was reported that Rob's nanny left her job "at-will" due to her high-risk pregnancy. The socks designer also admitted that Dream suffered those two accidents while under the care of the aforementioned nanny.
Rob Kardashian and Blac Chyna's legal battle seem far from over. Hopefully, they can work things out and co-parent peacefully, just like Miranda Kerr and Orlando Bloom.