Nicole Kidman Gave Birth for the First Time at 41 — Glimpse into Her Late Motherhood Journey
Award-winning actress Nicole Kidman, probably best known for portraying Virginia Woolf in "The Hours," has four children, but gave birth to only one of them.
Kidman has been a Hollywood star since the early 90s when she worked opposite Tom Cruise in "Days of Thunder." From that point on, she kept landing leading roles in "Far and Away," "To Die For," and "Moulin Rouge!"
At the moment, she is 53 years old and is expected to appear in several projects, including the TV series "The Undoing" and "Nine Perfect Strangers."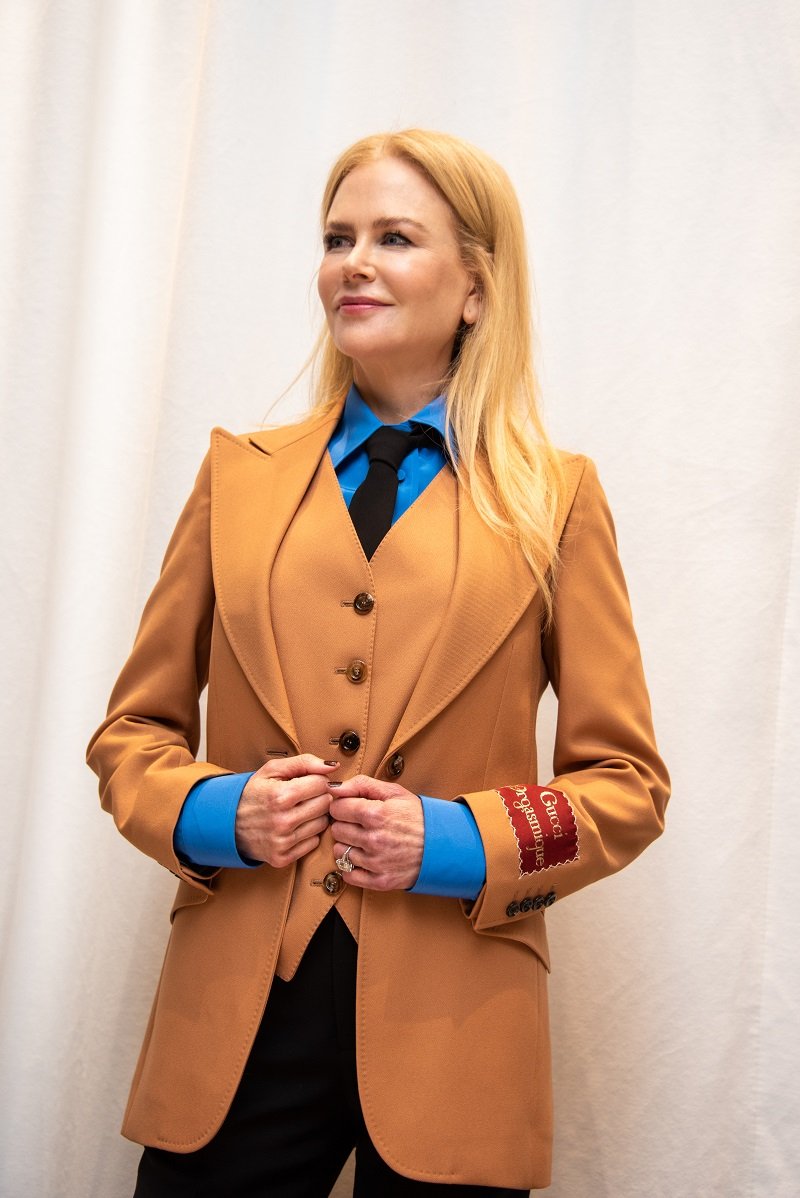 NICOLE KIDMAN'S FIRST HUSBAND, TOM CRUISE
Nicole Kidman's career has been nothing short of incredible, but her love life has also made a lot of headlines throughout the years. In fact, her first husband was "Mission: Impossible" star Tom Cruise.
The former couple met on the set of "Days of Thunder" in 1989. Only one year later, they tied the knot, and Kidman started wanting children right away.
Although she got pregnant shortly after exchanging marital vows with Cruise, she suffered an ectopic pregnancy that ended up in miscarriage.
For this reason, Cruise and Kidman decided to adopt two kids: Isabella and Connor, born in 1992 and 1995, respectively. Years later, in 2001, Kidman got pregnant again but lost her baby. 
Kidman's 2018 Golden Globe acceptance speech didn't include her and Cruise's kids.
NICOLE KIDMAN'S CHILDREN AFTER DIVORCING TOM CRUISE
Later that year, Cruise filed for divorce. Isabella and Connor, who grew up as members of the Church of Scientology (Cruise's religion), stayed with their dad.
Years after the divorce became final, Kidman confessed that she had to "really dig deep and find" her way through depression. She doesn't regret marrying Cruise at the tender age of 23, though, as it got her Isabella and Connor. 
It has been reported that the relationship between Nicole Kidman and his two eldest children is strained. Although it has not been confirmed, their damaged bond might be a result of Kidman being considered a Suppressive Person in Scientology.
There are a couple of examples that seem to prove Kidman and her children's broken relationship. When the actress' dad died, for instance, Isabella was not present to support her mother.
Then, when Isabella married her current husband, Max Parker, in 2015, neither Kidman nor Cruise attended the wedding. Apart from that, Kidman's 2018 Golden Globe acceptance speech didn't include her and Cruise's kids.
However, Kidman once gave a highly unusual interview about Isabella and Connor, pointing out that they were both adults and completely capable of making their own choices.
She added that they chose to be followers of the Church of Scientology, and, as their mother, it is her "job to love them."
The actress confessed in 2014 that she wanted another baby with her husband.
NICOLE KIDMAN AND KEITH URBAN'S RELATIONSHIP
Fortunately, Kidman found love again in country music artist Keith Urban. The couple met at the G'Day USA Gala in 2005 and tied the knot in June 2006. At the time, the actress was 39 years old.
Knowing all the struggles that Kidman went through while pregnant with Tom Cruise's children, some people believed that she would not try to get pregnant again. Well, they were all wrong as she gave birth to Sunday Rose on July 7, 2008.
It is important to point out that Kidman was 41 years old at the time, which is probably why she described her daughter as a "miracle" during an interview. She also admitted to being so "crazy" about Sunday that she didn't want to leave her aside.
Then, on December 28, 2010, Keith Urban and Nicole Kidman's second kid, Faith Margaret, was born. For her, though, the couple needed the help of a surrogate mother.
While four children might be enough for some people, it is not for Urban and Kidman. The actress confessed in 2014 that she wanted another baby with her husband and that every month she hoped to be pregnant.
In 2017, Nicole Kidman made similar comments about how happy she and her husband would be to welcome another kid. That didn't happen, though. Nowadays, the couple is taking care of their two daughters while working hard on their respective careers.