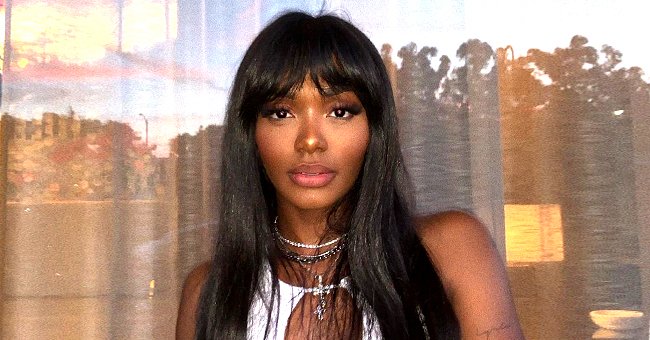 Instagram/elisajohnson
Magic Johnson's Daughter Elisa Welcomed Fall Season in Oversized Black Coat & Matching Boots
Magic Johnson's beautiful daughter Elisa is welcoming the fall season in high spirits. She took to Instagram to share a photo of herself amid fallen leaves in the sidewalks of Harlem and her outfit was on point.
Elisa Johnson is welcoming the fall season with open arms and of course, a strong look. The only daughter of former Los Angeles Lakers star Magic Johnson and his wife, Cookie, celebrated the arrival of the season with an Instagram post.
Posing amid the fallen leaves in the sidewalks of Harlem, Manhattan, Elisa was dressed in black from head to toe. She even carried a matching black pursue that complemented the look.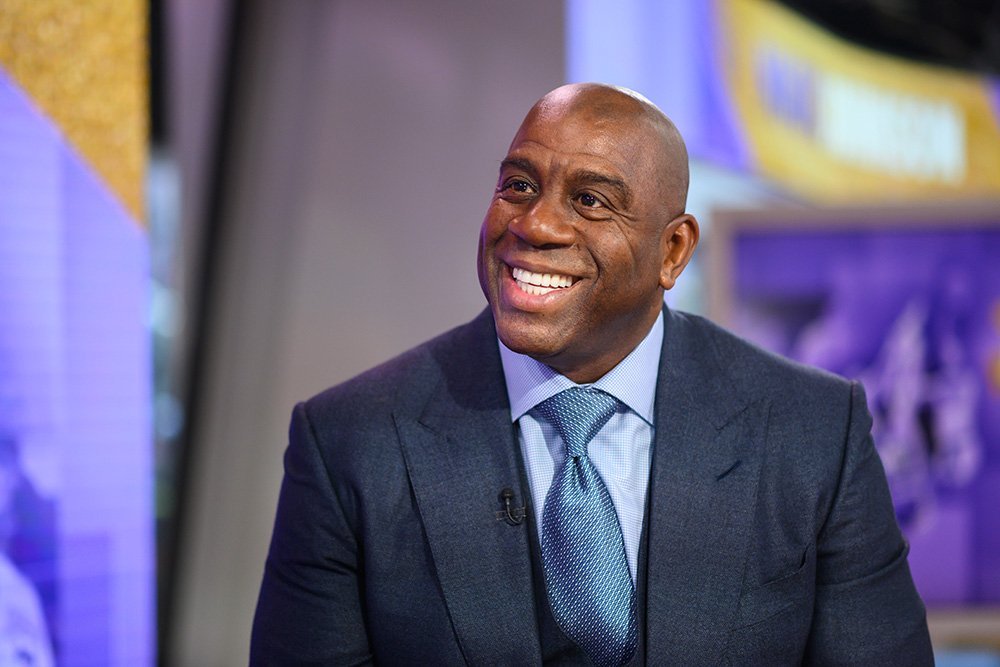 Former NBA star Magic Johnson as a guest of the "Today" show in October 2019. | Source: Getty Images.
HER IMPECCABLE SENSE OF STYLE
With her long hair tied into a ponytail, Eisa donned a black cap that shielded her face in the photograph. For someone who had a bob haircut back in May, Elisa's hair has grown significantly longer. She donned a pair of chic black leather boots that went up a few inches from her ankle.
Talking about her outfit, Elisa looked cool in a black medium coat. Her fans loved the look so much that they took to the comments section to bombard her with compliments.
What many of her fans might not know is that she was adopted by her parents when she was merely three days old.
The young lady is a graduate of the Fashion Institute of Technology and has a great career in the modeling industry. Until she was a high school student, Elisa played basketball and soccer and thought she could be a future WNBA star.
SHE GREW UP IN A NORMAL ENVIRONMENT
One might assume that it was natural for her to lean towards sports given that her famous father is a two-time Basketball Hall of Fame inductee, but the fact actually made her not want to pursue a career in basketball. It was too much pressure.
While she was obviously aware of the fact that her dad was great at the sport and super famous, he was just a dad to her at the end of the day. She once revealed that her parents raised her in a normal environment.
Of course, they needed security for certain trips and people would come up to them to ask for photos, but that only made her feel like her dad was a superhero. Aside from the occasional celebrity moments and privileges, she said her life was pretty much normal.
ELISA WAS ADOPTED
What many of her fans might not know is that she was adopted by her parents when she was merely three days old. Growing up, she never felt out of place and her parents never treated her differently.
When she turned 18, Elisa met her biological mom, Dawn, for the first time. She once revealed that she felt nervous whenever she saw her birth mother because she is an emotional person.
Her mother was only 17 when she got pregnant. She was raised by her grandmother who got pretty disappointed when she found out that she was pregnant. After giving birth, she left her baby at the hospital and cried for hours after that.
Please fill in your e-mail so we can share with you our top stories!