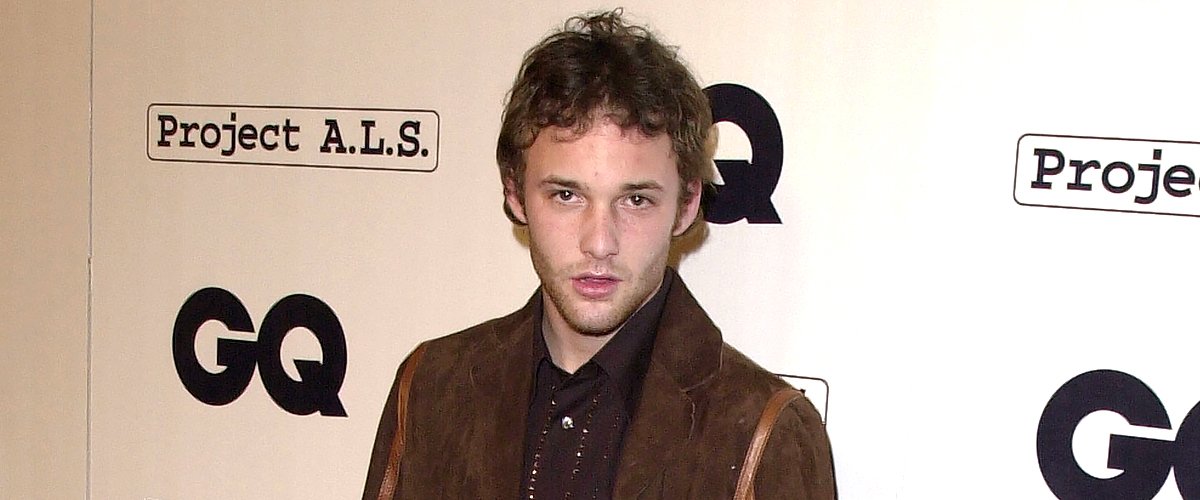 Getty images
Brad Renfro's Tragic Life and Death — from Living in a Trailer Park to the Consequence of Fame
Former child star Brad Renfro's early rise to stardom was stifled by problems in his private life, including constant run-ins with the law and his struggle with drug abuse. He eventually died at 25 from an overdose of morphine. Here is all you need to know about him.
Not many child stars can handle the fame and fortune that comes with an early rise to stardom in Hollywood. In fact, very few of them make it out of Hollywood in one piece — that is, alive or sane.
Over the years, there are several examples of child stars who quickly fell from their careers' pinnacle and had very public breakdowns. Late actor, Brad Renfro's life, typifies the woes that are faced by these child stars.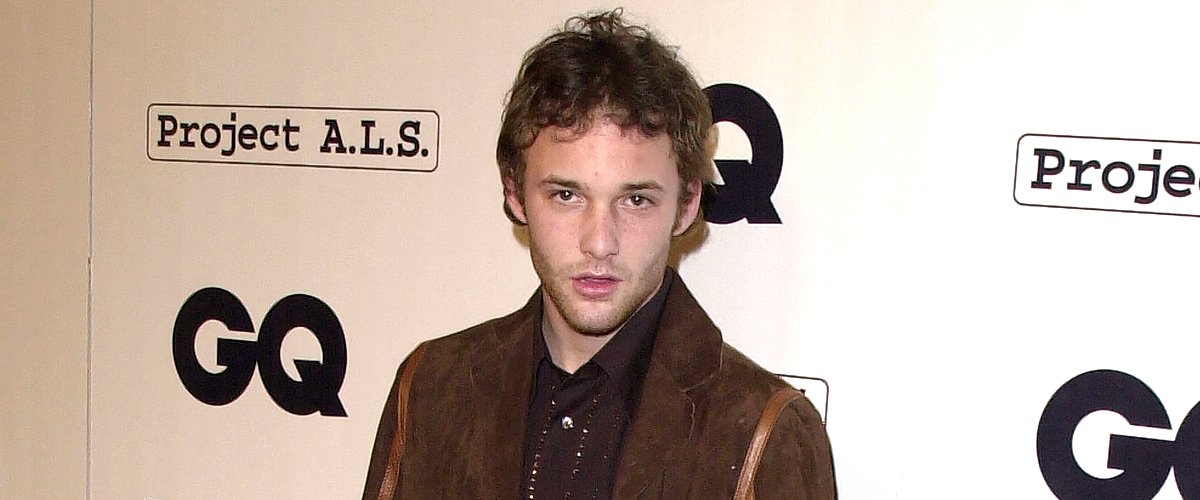 Brad Renfro at a party to celebrate GQ Magazine's second annual "Hollywood Issue" at the Factory, Los Angeles, on 15th February, 2001 | Photo: Getty Images
Despite his humble beginnings, Renfro quickly became a household name. He won several accolades before his 13th birthday, including The Hollywood Reporter's "Young Star" award and was nominated as one of PEOPLE magazine's "Top 30 Under 30."
By the time he was 13, Renfro already had a large fan base, and more importantly, he had directors jostling to cast him in their movies. Unfortunately, like many other child performers, he buckled under the pressure of fame. Here is all you need to know about him.
BRAD RENFRO'S EARLY YEARS
Brad Barron Renfro was born on July 25, 1982, in Knoxville, Tennessee, to parents Angela Denise Olsen and Mark Renfro, a factory worker. By many accounts, Renfro came from a dysfunctional family.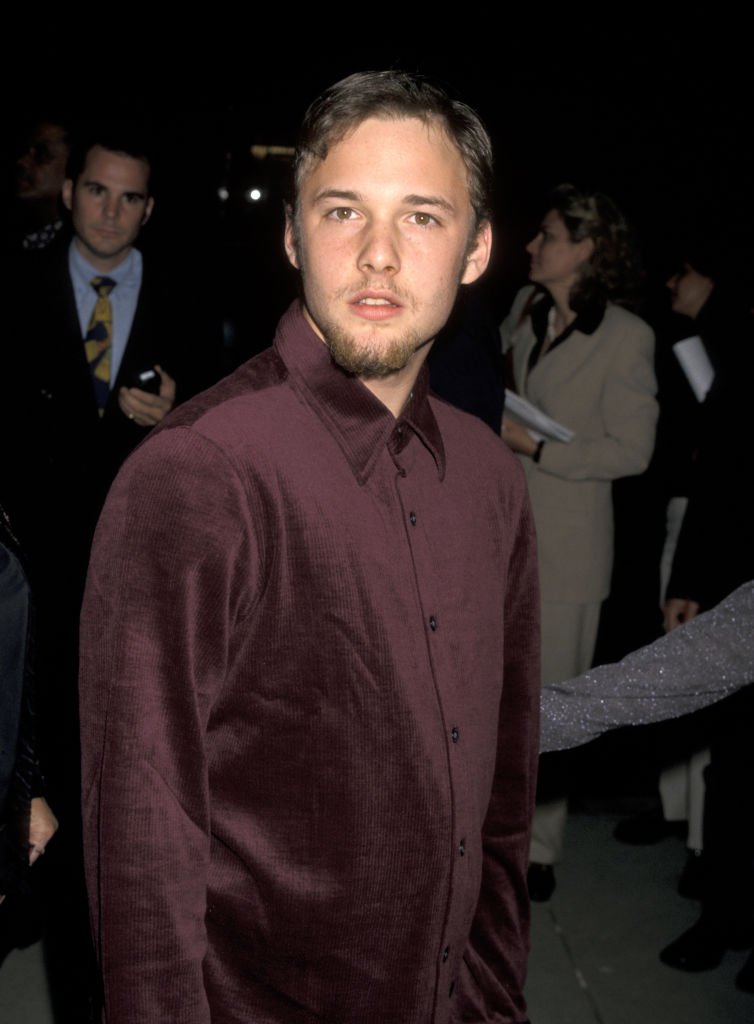 Brad Renfro during "Apt Pupil" Los Angeles Premiere at Academy Theater in Beverly Hills, California, United States on October 06, 1998 | Photo: Getty Images
His parents divorced while he was still a toddler, and he was swiftly whisked off to Knoxville by his mom, where he was raised by his paternal grandmother, Joanne Renfro, a church secretary.
Brad Renfro's mom remarried and subsequently moved to Michigan. Even though his paternal grandmother raised him, Renfro never had a relationship with his father.
Despite being a likable kid, the warning signs already started to show in his early years. As an 11-year-old fifth-grader, the talented actor proved difficult in a Drug Abuse Resistance Education class, taught by Dennis Bowman, a retired policeman. Bowman had this to say about him:
"He was absolutely your problem child. The very first day, I kicked him out of class."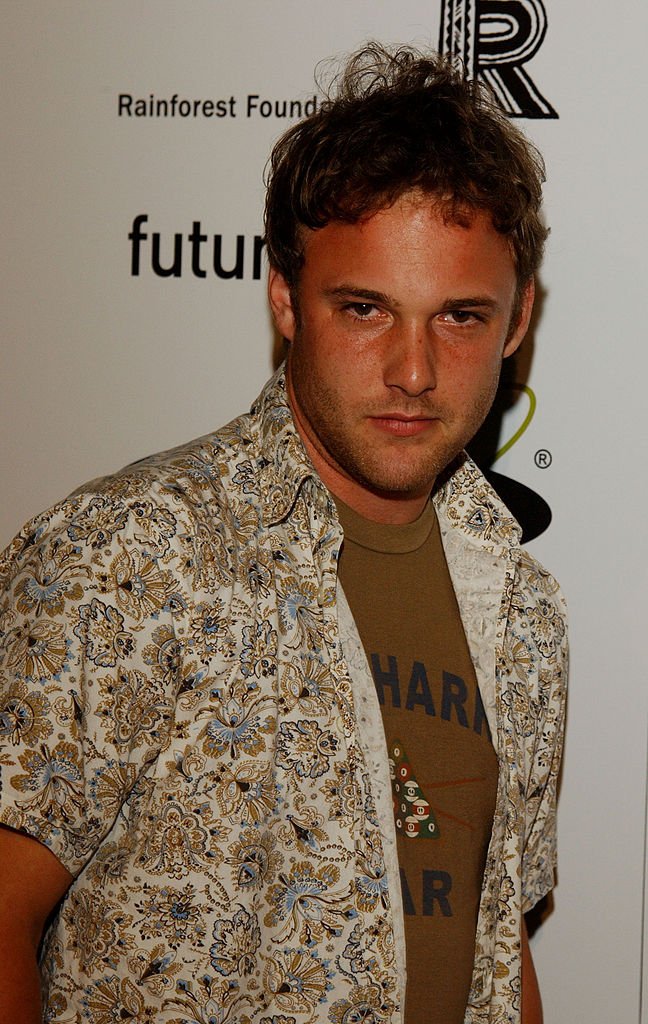 Brad Renfro during Opening of the 1st Los Angeles Equinox Fitness Club to Benefit the Rainforest Foundation and Futureforests at Equinox Fitness Club in West Hollywood on September 10, 2003 | Photo: Getty Images
BRAD RENFRO'S RISE TO STARDOM
Although he was hard to control, Bowman eventually began to like Renfro and ultimately played a crucial role in Renfro getting the first acting gig that turned his life around. At the time, casting director Mali Finn was searching for a kid who could star in "The Client," a film adaptation of John Grisham's best-selling novel of the same name.
Finn contacted several agencies that worked with youths. Fortunately, one of Finn's letters detailing her search reached the Knoxville Police Department, and Bowman could not think of any other kid for the role apart from Renfro.
After an hour-long audition in her hotel room, Finn was convinced she had found the boy for the job. While speaking on her first impression of Renfro, Finn said:
"From the second he walked in, I had the feeling this was it. I usually taped each applicant for 10 or 15 minutes. I let the tape run an hour with him."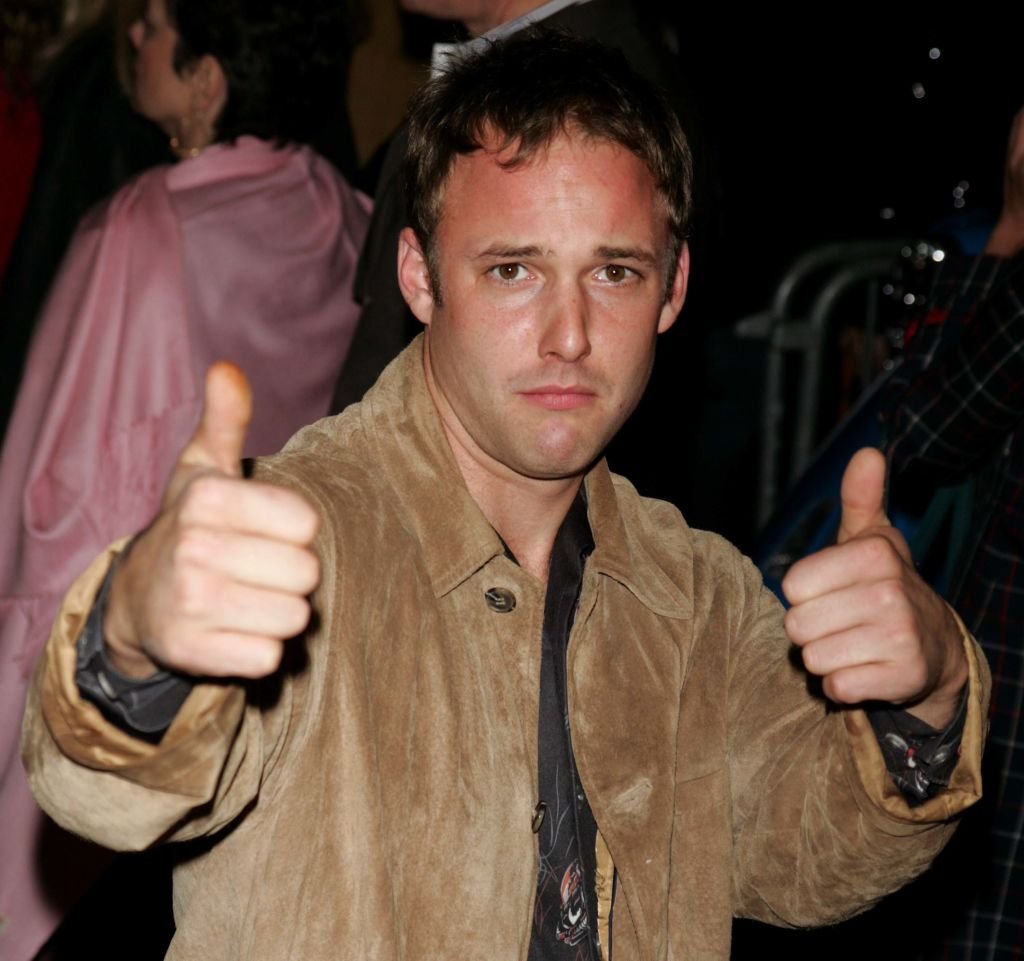 Brad Renfro at the Clearview's Ziegfeld Theater in New York City, New York on October 18, 2004 | Photo: Getty Images
In 1994, Renfro made his acting debut as the lead in Joel Schumacher's "The Client." He starred alongside Susan Sarandon and Tommy Lee Jones. The film quickly became one of the top-grossing films of 1994 and launched Renfro into widespread fame. For his thrilling performance, he won The Hollywood Reporter's "Young Star" award in 1995.
He followed that up with another critically acclaimed performance as Huckleberry Finn in 1995's "Tom and Huck." For his effort, he won a second "Young Star" award. He also received a "Young Artist" award after delivering a riveting performance in "The Cure."
Other Brad Renfro movies include "Sleepers," "Apt Pupil," "Deuces Wild," "Ghost World," "Bully," "Confessions of an American Girl," and "The Jacket." He also featured in "Watch," a 2006 episode of "Law & Order: Criminal Intent."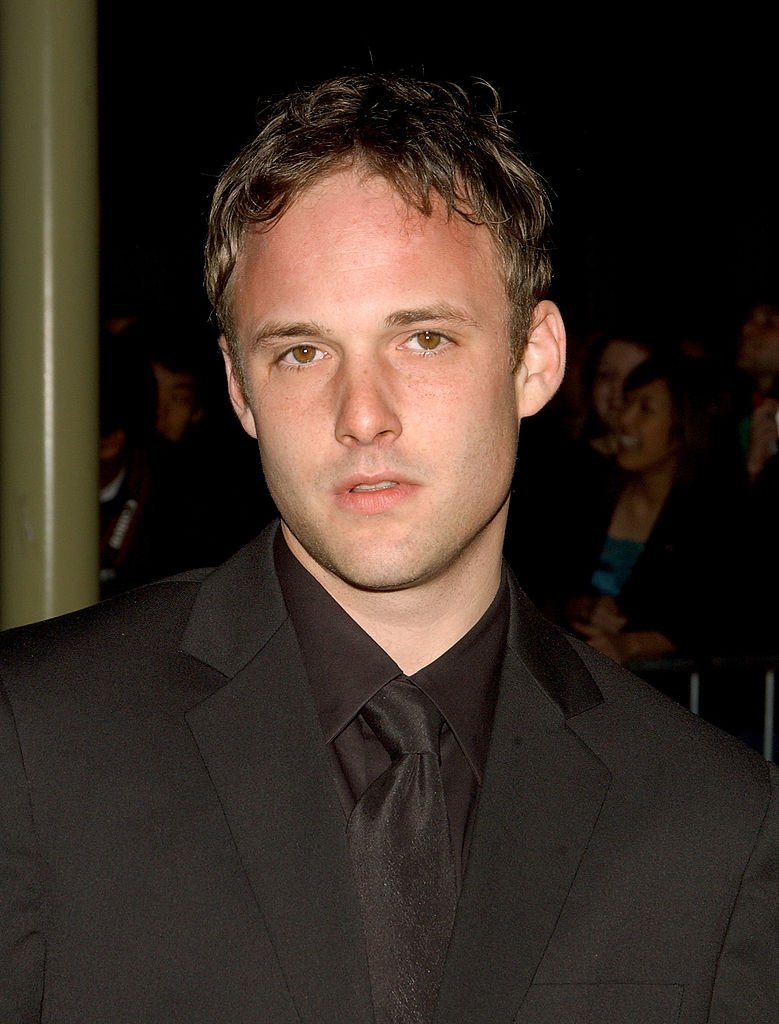 Brad Renfro arrives at Warner Independent's Premiere of "The Jacket" at the Pacific ArcLight Theaters on February 28, 2005 | Photo: Getty Images
BRAD RENFRO'S TURBULENT PERSONAL LIFE
Renfro was the toast of Hollywood directors from the early 90s to the late 90s. However, his career quickly became overshadowed by his constant run-ins with the law.
In 1998, he was charged with marijuana and cocaine possession, but was spared jail time after agreeing to a plea deal. Renfro was 16 at the time of his arrest and seemed grateful for the "wake-up" call. During an interview with PEOPLE, he said:
"I'm glad I got arrested because it taught me a lot. I've had several months of being sober– I wouldn't have it any other way. I'm glad it happened when I was 16, not 36."
Unfortunately, Renfro could not stay clean and found himself on the wrong side of the law again. In August 2000, he was arrested for attempting to steal a 45-foot yacht in Fort Lauderdale, Florida with a friend.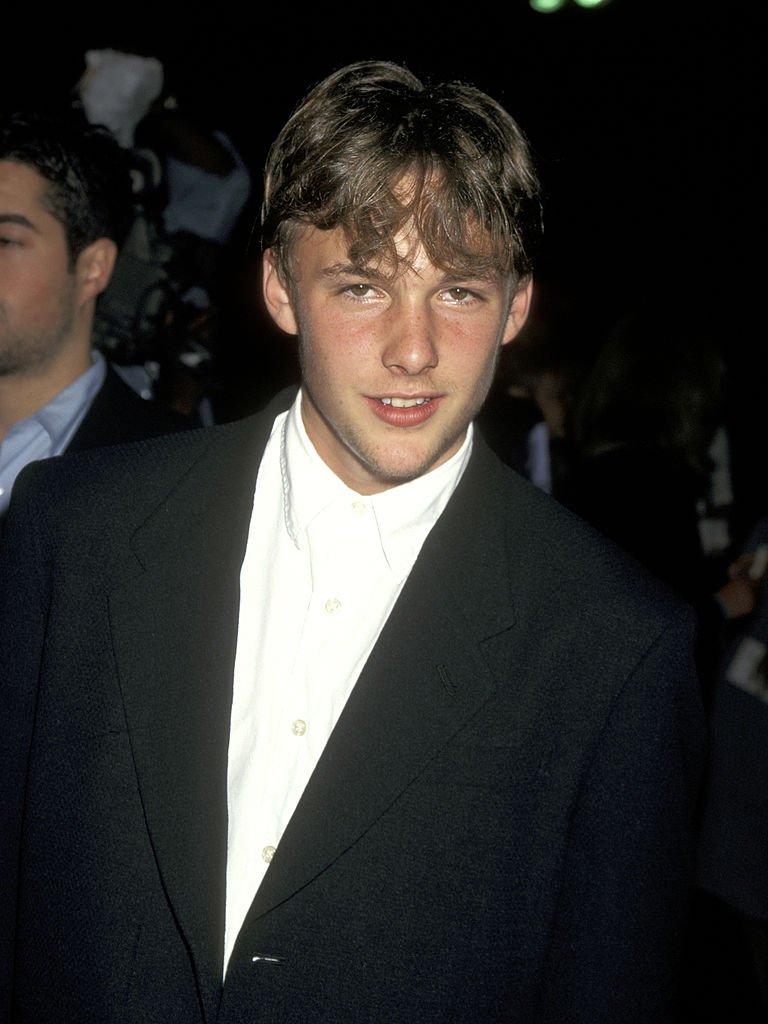 Brad Renfro during "Sleepers'" Premiere at Mann's Bruin Theater in Westwood, California on October 11, 1996 | Photo; Getty Images
He was subsequently slammed with two years probation. Still, this did not deter him, and he was arrested in 2005 for driving under the influence. A few weeks later, he was arrested during a sting police operation while trying to buy heroin.
Renfro was charged with a felony count of attempting to possess heroin. He later pleaded guilty and agreed to enter rehab. However, his stint in rehab was not able to save him from his dangerous drug addiction.
BRAD RENFRO'S UNTIMELY DEATH
Brad Renfro's struggle with drug addiction ultimately led to his sudden death at the age of 25, on January 15, 2008, after a night out with some of his friends. On February 8, 2008, the Los Angeles County Coroner's office revealed that his death was accidental, and it was caused by a heroin/morphine overdose.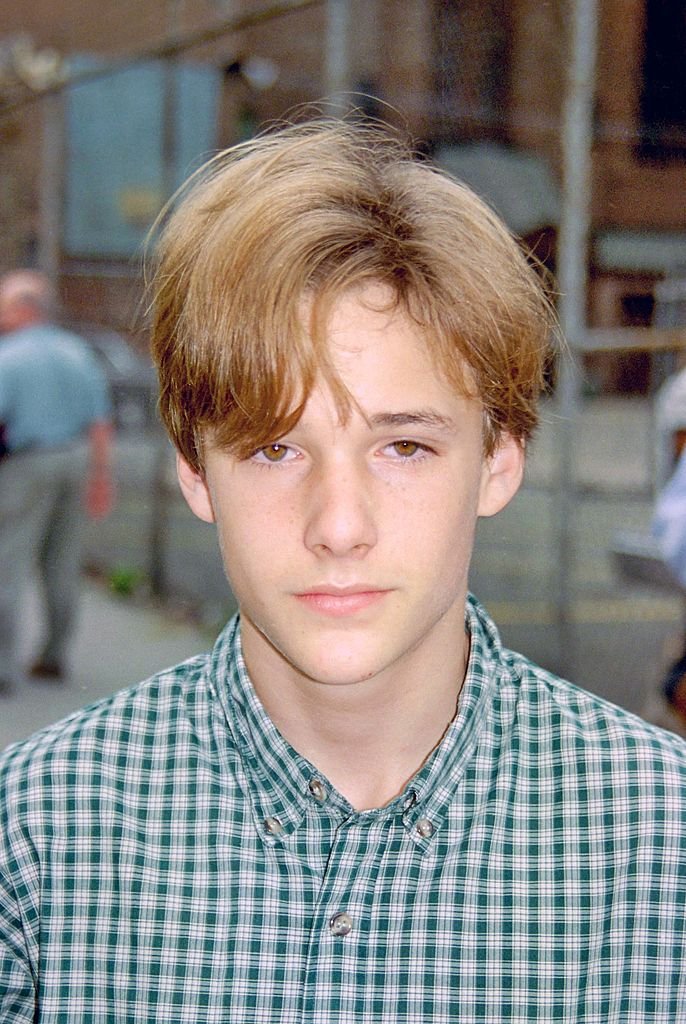 Brad Renfro on the Set of "Sleepers" on April 11, 1995 in Brooklyn | Photo: Getty Images
Before his death, Renfro prophetically warned about the danger of drug addiction during several interviews. However, he was unable to take a leaf from his own book of wisdom.
Brad Renfro's death sent shock waves throughout the entertainment industry, and several of his former colleagues paid tribute to him. In a warm tribute to Renfro, his "Apt Pupil" co-star Sir Ian McKellen wrote:
"I first caught sight of Brad Renfro when he was kicking a football around with Bryan Singer on the half-built set of Apt Pupil in Hollywood. He was a kid having fun, and that's how I shall always remember him."
After Renfro's death, his obituary revealed that the talented actor had a son, referred to as Y. Renfro. The news came as a shock to most people who never knew Renfro had fathered a child.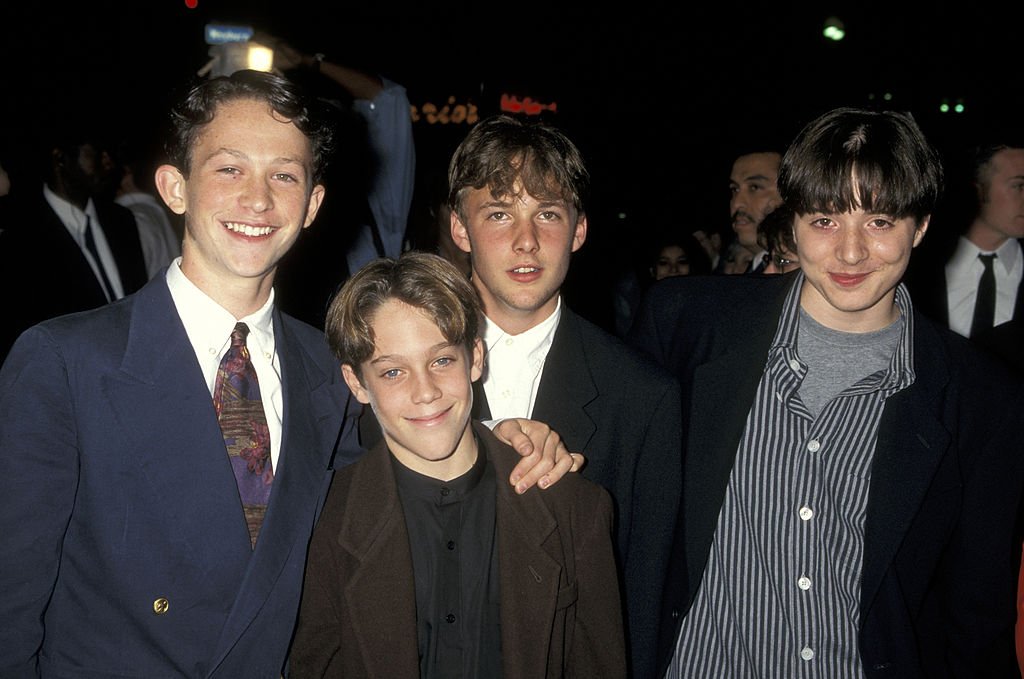 Jonathan Tucker, Jeffrey Wigdor, Brad Renfro and Joe Perrino at "Sleepers'" Premiere in Los Angeles | Photo: Getty Images
Brad Renfro's son is reportedly named Yamato Renfro, and he was aged four at the time of his father's death. He was living with his mom in Japan and did not attend his father's funeral.
Later that year, Renfro's exclusion from the Oscar memorial — a tribute to Hollywood figures who passed away the previous year — caused a media firestorm.
The Oscars may have decided to leave him out of the memorial due to his dented public reputation. Still, many of his fans and former colleagues choose to remember him for his undeniable talent and sweet character.
Please fill in your e-mail so we can share with you our top stories!