'Today' Host Dylan Dreyer Heartbroken after Hearing News about Chrissy Teigen's Miscarriage
On Wednesday, September 30, 2020, Chrissy Teigen shared the sad news that she had a miscarriage. "Today" show co-host Dylan Dreyer reacted to the news of Teigen's miscarriage a day after the announcement.
On Thursday, the "Today" show aired featuring co-host Dylan Dreyer. During the segment, the co-host and her colleagues reflected on Chrissy Teigen's recent miscarriage.
Teigen, 34, and her husband, John Legend, 41, lost their third child this week. The couple is also parents to daughter Luna, 4, and son Miles, 2.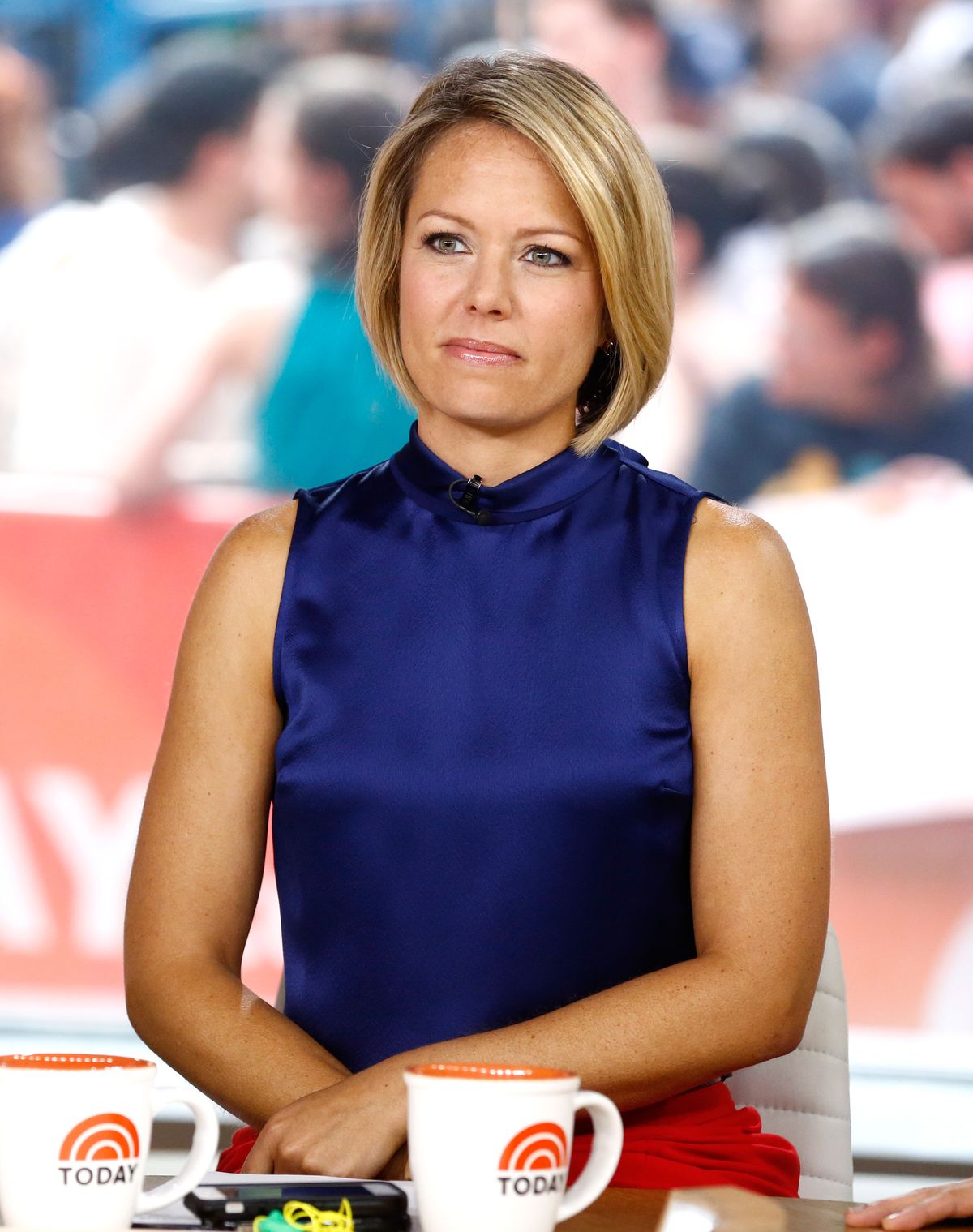 CHRISSY'S MISCARRIAGE
The "Lip Sync Battle" host shared the news of her miscarriage in a heartbreaking post on Instagram. She also shared several photos of when she and her husband found out about the loss.
Brian Fichera and Dylan Dreyer were finally able to have another child this year.
In a heartfelt caption, the "Chrissy's Court" star revealed that they'd named the child Jack. She explained that they usually didn't name their children until after they were born.
DYLAN SYMPATHIZES
Dreyer sympathized with Teigen's situation during the "Today" show episode. She emotionally confessed that her heart broke when she saw the chef's social media post.
The co-host shared how her heart broke in an unexpected way for someone she doesn't know personally. The meteorologist and co-host of the 3rd hour of the "Today" show added:
"I had a miscarriage of my own and learned many women go through this, but it was absolutely heartbreaking to be that far along."
RELATING TO CHRISSY'S LOSS
Dreyer could relate to Teigen's grief as she also understood what it was like to lose a child. The meteorologist had also suffered a miscarriage before.
Speaking to her colleagues, she noted how a mother usually built an "instant attachment" to the child they're carrying. The co-host shared how she couldn't comprehend the heartbreak the couple was going through right now.
DREYER'S MISCARRIAGE
The star had a miscarriage while she was struggling with secondary infertility. At the time, Dreyer and husband, Brian Fichera, already had a son, Calvin, 3.
The couple was finally able to have another child this year. In January 2020, Dreyer and Fichera welcomed another son, Oliver.
HONORING HER SONS
This month, Dreyer took to Instagram to share a photo of a gold necklace. The jewelry features charms that are shaped like children's silhouettes.
The necklace is a tribute to her two sons and she wears them to be close to her children even when they aren't there. The charms are engraved with the first letters of Calvin and Oliver's names.
TEIGEN'S HOSPITAL VISIT
Teigen ended up at the Cedars-Sinai Medical Center on Sunday after struggling with pregnancy complications. Before being admitted, the star had revealed that she was on bed rest after bleeding for almost a month.
The television personality initially announced her pregnancy in August 2020. The Utah native debuted her baby bump in Legend's "Wild" music video.