'Blue Bloods' Is a Television Anomaly — Ratings of the Show through the Years
For ten seasons and ten years, the drama series "Blue Bloods" has kept fans entertained with a steady cast and similar ratings, making it a deviation from the norm of television shows.
It has been more than ten years since CBS "Blue Bloods" first premiered on September 24, 2010, and in the 10 seasons that have aired, fans have had no reason to be disappointed.
The police procedural series has managed to keep a constant cast and rating in 10 years, and with a renewal for an 11th season, there is no telling what the future holds.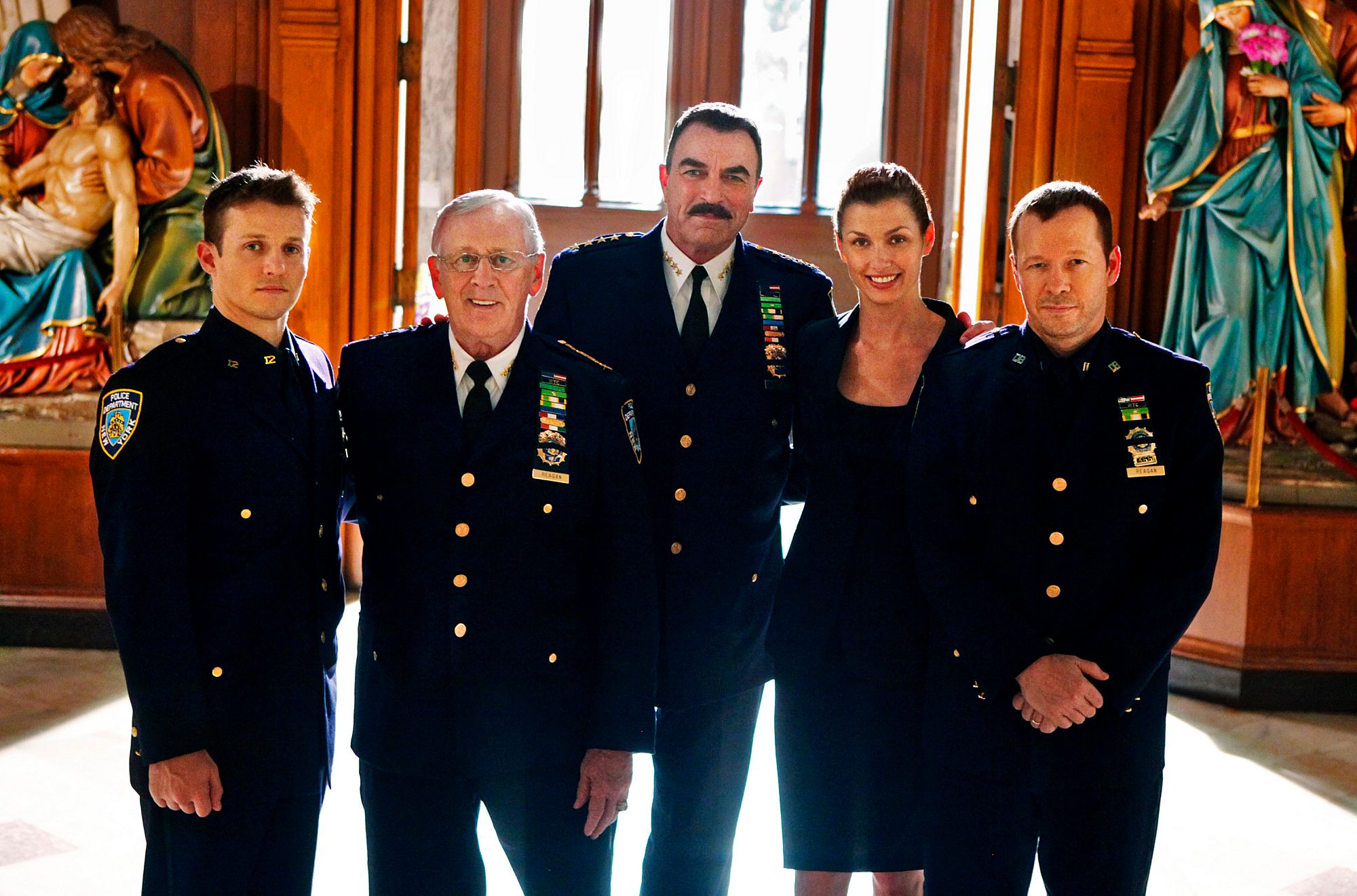 THE CAST HAS STAYED THE SAME 
Unlike most sitcoms that have had to suffer from series regulars leaving, "Blue Bloods" has had the advantage of a constant cast from season 1 all through to season 10.
The core of the Reagan family, Danny Reagan (Donny Wahlberg), Frank Reagan (Tom Selleck), Jamie Reagan (Will Estes), Erin Reagan (Bridget Moynihan), and Henry Reagan (Len Cariou) have all remained.
Only one series regular has exited the show, and it was actress Amy Carlson who played Linda Raegan. Also, actress Jennifer Esposito left the show in 2012 halfway through season 3 after CBS didn't try to adjust her schedule to accommodate her celiac disease therapy.
RATINGS THROUGH THE YEARS
In the last 10 years, "Blue Bloods" has had a fairly constant rating with a difference of 600,000 viewers between season 1 and season 10. Its ninth season had an average of 8.429 million viewers with a rating of 0.70 among the demographic of 18-49. 
This was lower than the eighth season which boasted a 0.91 rating among the same demographic and 9.078 million total viewers. The penultimate episode of season 10 also made waves with a high rating of 0.8.
 This made CBS the network with the largest audience compared to ABC and NBC during the April 25 weekend. Unfortunately, there was a drop in ratings with the season finale, which garnered a 0.7 rating and 8.5 million viewers. 
WHAT IS EXPECTED IN SEASON 11
With good ratings, a solid storyline, and a stellar cast, "Blue Bloods" has managed to stay on the good side with little controversy. However, with the wake of police brutality across the nation, it is believed the show might not survive.
In 2014, the show faced criticism when it was observed that its storyline was scripted to discredit systemic racism in the police. In the series, allegations leveled against the police by people of color were often false.
However, with season 11 renewed in May, actor Donnie Wahlberg believes there will be a change. During an interview with TV Insider, Wahlberg said:
"We are aware that everybody in this country has to take a closer look at themselves right now and of course Blue Bloods has to do that as well. It's a good opportunity for us to really engage in a lot of what's going on."
The actor also noted that although production hasn't started for the upcoming season, he is hopeful that more people would join the Reagan family dinner table.