Watch La La Anthony Pay Ciara's Son Future $5 for Cursing in a Funny Video
In an amusing video shared online, famous television personality and actress La La Anthony is seen handing Ciara's son Future $5 as a fine for cursing.
"Think Like a Man" star La La Anthony filmed the hilarious moment when she paid $5 to her friend Ciara's smart son Future who imposed a penalty of one dollar each time she cursed.
The funny clip shared on the Instagram account of The Shade Room, amassed more than four million views in three days and elicited numerous comments, mostly with cry-laughing emojis.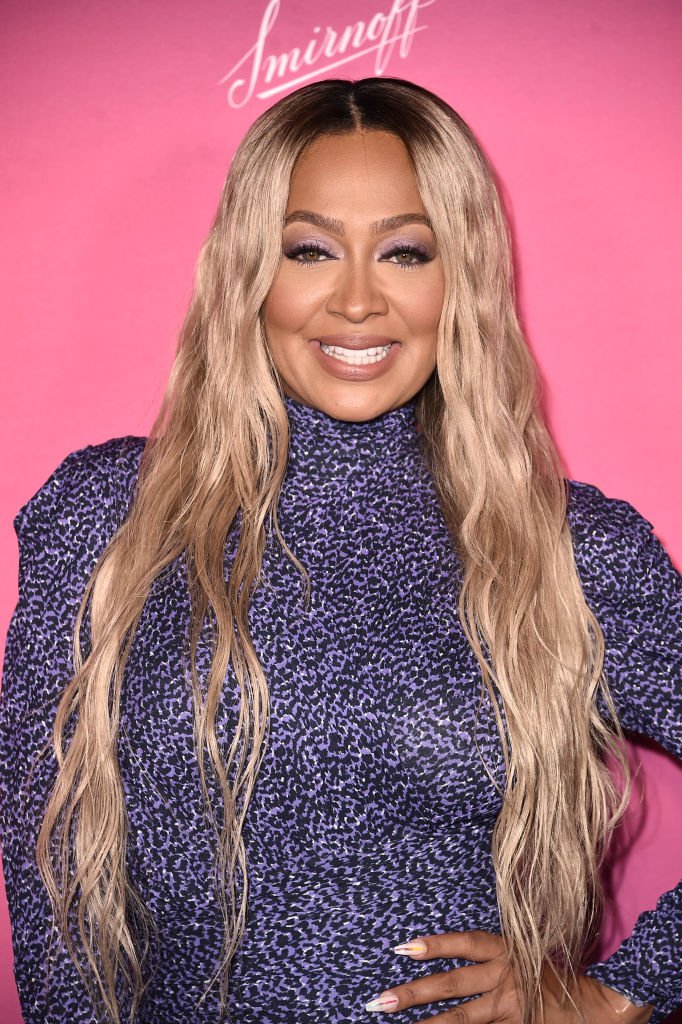 At six years old, Future Zahir, whom Ciara shares with her ex-fiance, rapper Future, seems to know how to hustle already. And his mom's friends are not spared from his targets. In the clip, Anthony wrote:
"Future said I had to pay him $5 cuz I cursed 5 times!"
She added plenty of cry-laughing emojis and a lone stressed emoji indicating the 41-year-old actress' sheer amusement at her encounter with the enterprising kid.
The little boy captured Instagram users' hearts with his antics, with many of them overwhelmed by his cuteness. One female fan wrote: "It's the eyebrows going up and down for me!"
Another fan hilariously remarked that she would go broke if Future Zahir came over to her house because of the number of times she curses in a day. One fan commended Ciara and her husband, quarterback Russell Wilson, for raising a wise "little man."
In a 2018 interview, the "Level Up" hitmaker shared about how much motherhood changed her.
Future Zahir turned 6 last May and her proud mom was quick to express her love for him both offline and online. She noted how her little boy was growing up fast and called him "sunshine."
The 34-year-old singer's husband, Wilson, also greeted his stepson, labeling himself as the little boy's "Daddy." Clearly, Future Zahir has been as much a part of Wilson's life as his mother.
Ciara and Wilson, who tied the knot in 2016, also share 3-year-old daughter Sienna Princess and son Win Harrison, whom the "Like a Boy" singer welcomed last July.
Ciara previously opened up about her experience being pregnant during the coronavirus pandemic. She described it as a "surreal and unique time," but that she always tries to look at the brighter side.
She expressed gratitude for the extra time she was able to spend with her family during the quarantine. The couple is normally busy with each other's career, but the stay-at-home orders allowed them to slow down and savor each other's company.
In a 2018 interview, the "Level Up" hitmaker shared about how much motherhood changed her. Being a mother, she said, has made her a better person. She found herself having more compassion and love in her heart.
Amid her busy schedule as a mother and a singer, Ciara has managed to make self-care a priority. She said that always keeping a schedule helps her to balance her various priorities.
She makes sure to go out and spend time with her close friends as well. She recently enjoyed a girls' time out with Anthony and Vanessa Bryant.