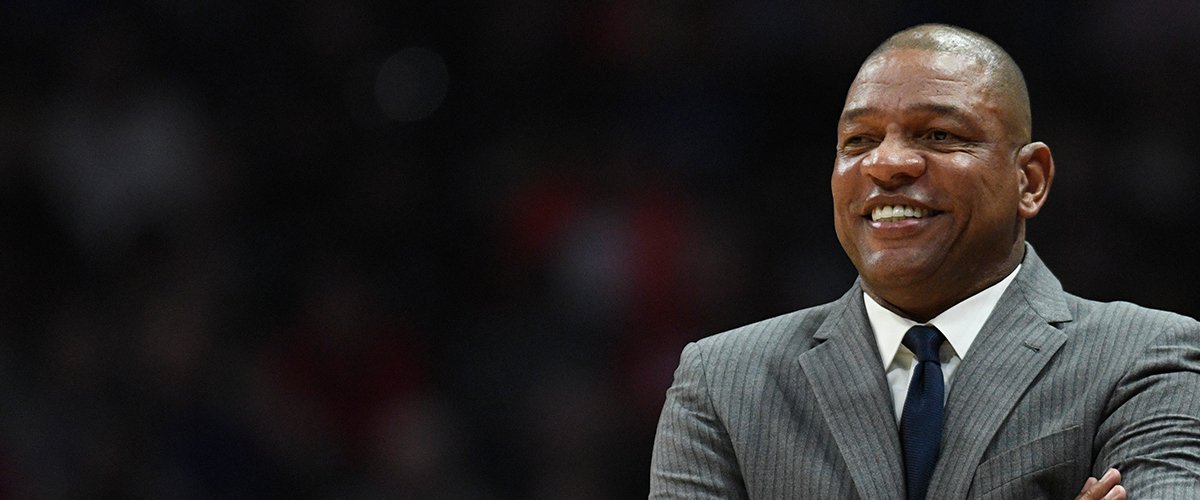 Getty Images
Doc Rivers Is a Proud Father of Four Grown-up Kids — Meet the NBA Coach's Family
NBA coach Doc Rivers, who spent years with the Los Angeles Clippers and recently was hired by the Philadelphia 76ers, has four children who have exhibited their father's athletic traits.
Born in October 1961, Doc has been coaching professional basketball teams since 1999 when the Orlando Magic hired him as their head coach. Sadly, he was fired during the 2003-2004 season after losing ten out of eleven games.
Then, in 2004, the Boston Celtics hired him as their head coach, a position that he kept for almost a decade.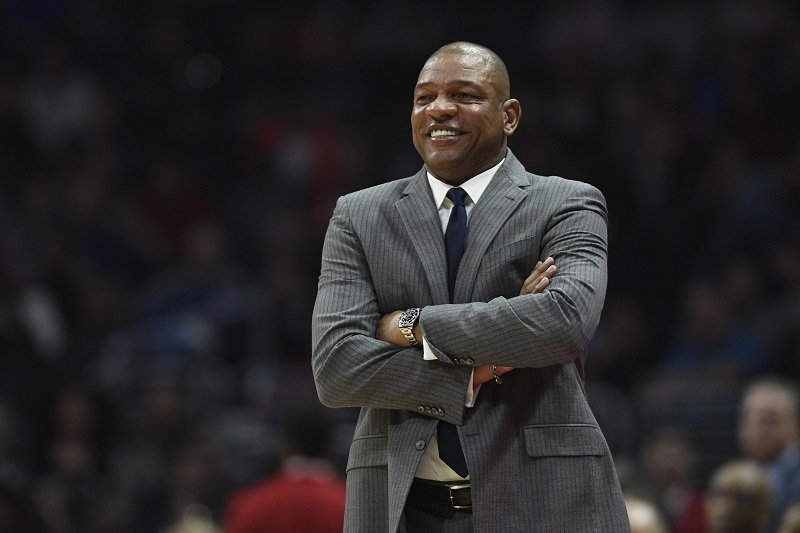 Doc Rivers on March 8, 2019 in Los Angeles, California | Photo: Getty Images
In 2013, he started coaching the Los Angeles Clippers. Nowadays, Doc is the coach of the Philadelphia 76ers, which hired him in October 2020.
Doc River's career as a basketball player is nothing short of amazing. His first NBA team was the Atlanta Hawks, where he played for eight seasons and is currently the team's All-Time assist leader.
After that, he played for the Los Angeles Clippers, New York Knicks, and ended his career with the San Antonio Spurs in 1996.
As per his love life, Doc Rivers has been married to only one woman throughout his life. The lucky one is Kristen Campion, who met Doc in 1979 while they were both attending Marquette University in Milwaukee.
The Sun reported that one of their first interactions was very unusual as Doc supposedly told Kristen that she could look "kind of pretty" if she washed her hair "once in a while."
After that, he set her up for a date with one of his basketball teammates, and they dated for a year. Eventually, Kristen and Doc got together, and their love story began.
They dealt with a lot of criticism, unfortunately, due to their interracial relationship that was still frowned upon in the 80s (he is Black and she is White).
Despite the harassment and racial abuse that they faced, they managed to stay together for years. Then, in 1986, Doc and Kristen tied the knot. Nowadays, they share four children, and they were (or are) all into sports.
Doc Rivers and his wife are reportedly in the process of getting a divorce.
Kristen Campion and Doc Rivers' eldest son is Jeremiah Rivers. He played basketball at Georgetown University but then was transferred to Indiana University, where he graduated in 2011.
When Jeremiah went to Indiana, people expected a lot from him as he had most of the qualities that the team lacked: experience, maturity, leadership, and toughness, explained Bleacher Report.
Unfortunately, Doc's son failed to fulfill those expectations and, after graduating, he didn't make it into the NBA.
Callie is Kristen and Doc Rivers' only daughter. She was a volleyball player at the University of Florida, and after graduating, she played professionally overseas.
Back in September 2019, Callie Rivers made headlines after walking down the aisle with none other than Dallas Mavericks' player Seth Curry, the brother of Golden State Warriors star Stephen Curry.
The couple, who share a daughter named Carter, got engaged in front of their family on Valentine's Day in 2019.
Doc and Kristen's third child is Austin Rivers, the only NBA player in the Rivers' family. They made history between 2015 and 2018, when Austin played for the Los Angeles Clippers, as they became the first father-son coaching duo in the NBA.
The coach admitted that he had never dreamed of coaching his children. However, the then-General Manager of the Clippers, Dave Wohl, "kept pushing it." Austin's time in the Clippers was very difficult for, at least, two reasons.
First, the locker room was "disconnected" at the time. Second, Austin was the coach's son. He was eventually traded to the Washington Wizards and is currently playing for the Houston Rockets.
Spencer Rivers is Doc and Kristen's youngest son. Just like his three siblings, Spencer has exhibited his dad's athletic traits by playing basketball at UC Irvine, but he failed to make it into the NBA, as well.
At the moment, Doc Rivers and his wife are reportedly in the process of getting a divorce. The 76ers coach made headlines in January 2020 after being photographed with his alleged new girlfriend in Los Angeles.
Please fill in your e-mail so we can share with you our top stories!