Porsha Williams' Daughter Looks Cute in a Black Dress with Braided Hair and Bow in a Photo
The "The Real Housewives of Atlanta" star took her Instagram to share an adorable picture of her beautiful toddler. In just a couple of days, the publication has more than 120k likes.
Porsha Williams is a proud and happy mommy. Her toddler, Pilar Jhena is a happy girl who plays and enjoys like any other girl her age. His famous mother runs a private account where his followers can see how he is growing.
Pilar Jhena, a.k.a. PJ, is 18 months old and in the three images that her mother shared on her Instagram, she appears smiling, running, and playing. The little girl wore a black dress with the image of a bear in front.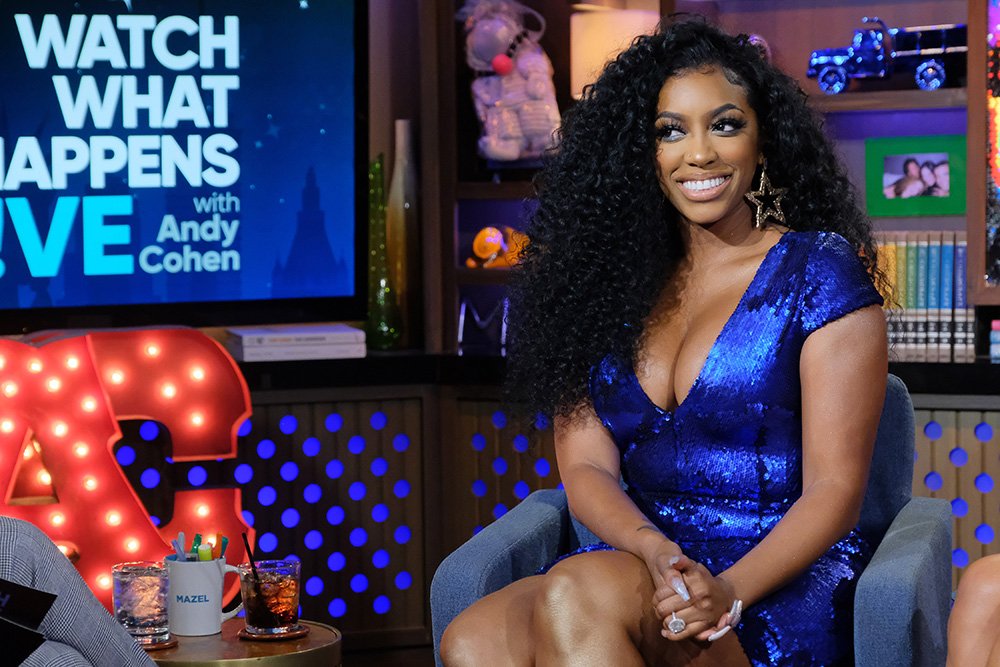 She accompanied her outfit with shiny shoes and lace stockings, all in black. As for her hairstyle, little PJ had her hair braided and tied sideways with a big bow. She was in a vegetated area and the silhouette of an inflatable toy loomed behind her. Williams wrote in the post:
"Live life to the fullest @pilarjhena Fit: @childsplayclothing #18months"
CELEBRATING LIFE
Williams has said on several occasions that the birth of her daughter has changed her life in many ways. She is a committed mother and since she announced her pregnancy, her daughter's well-being has come first for her.
Little PJ was born by cesarean section in March 2019, as announced by Williams' sister. Days after the birth of the little girl, the proud mother published the first images of her daughter.
The followers were attentive to her arrival for the photo that the future mother published hours before birth. In it, Williams appears with his fiancee and the girl's father in the hospital bed waiting for the big moment.
Several months before the birth of the RHOA star's first and only daughter, they celebrated the impending arrival with a baby shower attended by several of the show's fellow cast members. It was a very special celebration to share the blessing of being parents.
UPS AND DOWNS
Williams and Dennis McKinley, her fiancé and PJ's father, have had a difficult time together. Having a love relationship is not easy, less if it is done in front of the cameras with so many people monitoring what happens.
When the couple announced that their wedding was on hold, rumors of infidelity by McKinley filled comments on social media. Then in January of this year, Williams revealed that they were moving forward with their relationship and were re-engaged.
She has commented that they are working really hard on their relationship to take care of their family. They are very committed to understanding each other and raising their daughter together.
Another facet of the celebrity is that of a civil rights activist. The pandemic has not stopped Williams from continuing to
promote peaceful protests
. In her case being a mother, she feels committed to fighting for a better world for her daughter.