Watch Courteney Cox's Daughter Coco's Beautiful Cover of Fleetwood Mac Song
Courteney Cox and her daughter, Coco, are genuinely a special pair. In a recent clip, they showed off their musical skills as they bonded and had some family time.
Courteney Cox shared a video on social media where she and her daughter, Coco, performed a duet while at home. The pair performed a cover of "Silver Springs," a 1977 track from rock band Fleetwood Mac.
Joining the talented actress Cox and her daughter was Joel Taylor. The "Friends" star handled the piano, while Taylor plucked away at the guitar, and Coco sang along.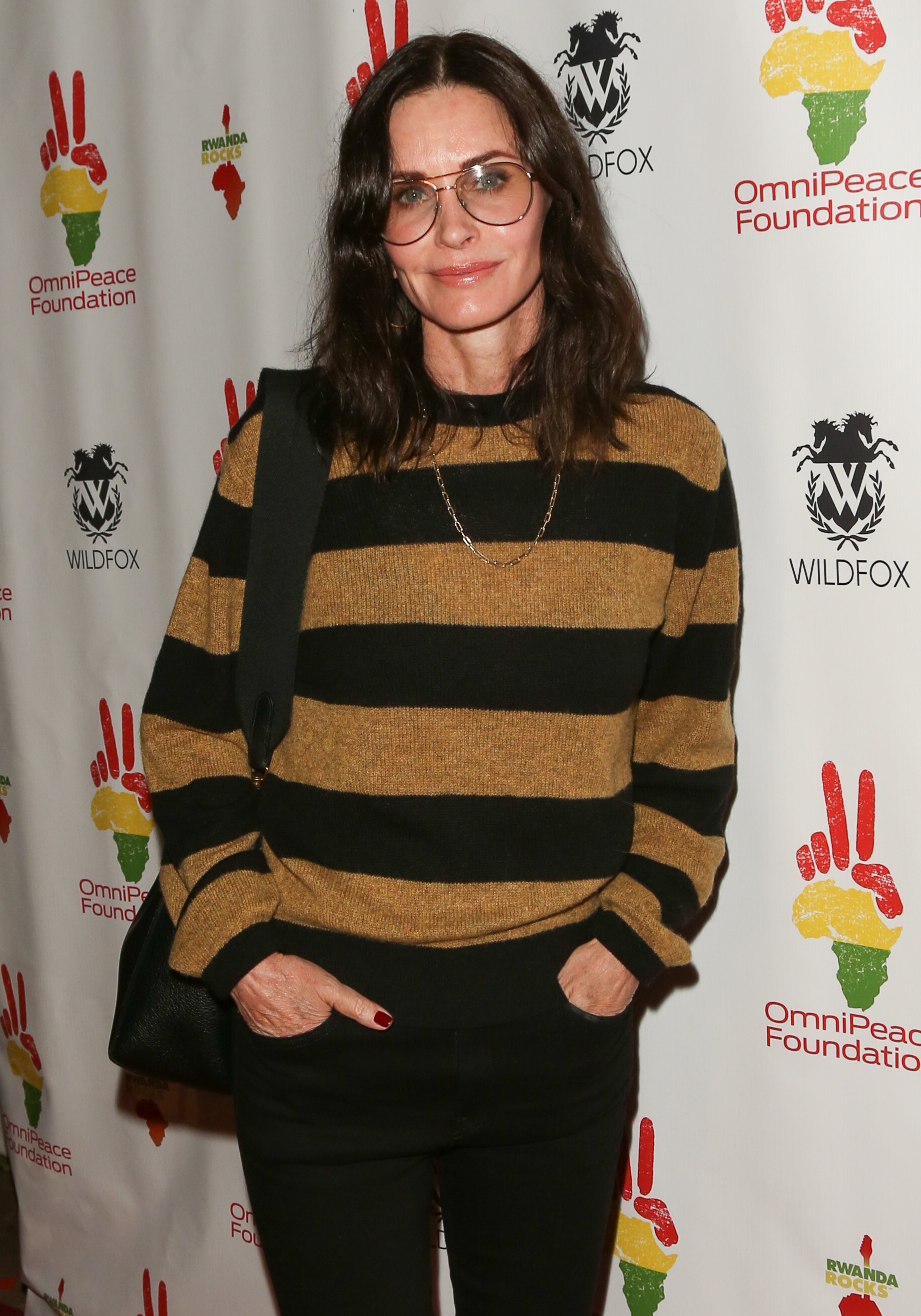 The 16-year-old Coco showed excellent vocal skills as she sang the lyrics of the song. Taylor was also pretty impressive as he calmly strung the guitar. Cox, dressed in a black T-shirt and white pants, regularly looked at the other two as she kept up on the piano. The actress captioned the video:
"Proud of my coconut. #fleetwoodmac"
In general, the performance was pretty great. Coco might have been the star of the rendition, but Cox and Taylor did a pretty good job as well. Many in the comment section appreciated the effort. Perhaps Coco might have a music career in her future someday.
 While the pair got engaged in 2015, they broke it off that same year.
Although Cox hasn't been on many projects for a while, the actress has been in the public eye and active. Best known for her time as Monica Geller on famous comedy series "Friends," Cox has spent quite a lot of her time raising her daughter.
Cox had her teenage daughter Coco with her ex, David Arquette, back in 2004. The couple split in 2010, although they have both committed to co-parenting the youngster.
So far, it appears that the approach works. Along with being great parents and having the best relationship with Coco, Cox and Arquette also seem to be on good terms generally. Perhaps having to co-parent has kept their relationship alive, too.
The former lovers have also moved on with their respective lives. Arquette is currently married to Christina McLarty, and they have two sons, Charlie and Augustus. 
As for Cox, she is also in a relationship with musician Johnny McDaid. Last month, she penned a sweet tribute to him on social media, commemorating their first date's seventh anniversary. While the pair got engaged in 2015, they broke it off that same year. However, they reunited in 2016 and have been together since then.