Torrei Hart Shows off Fit Figure in Black Top and White Shorts after Losing Some Weight
American actress, producer, and television personality Torrei Hart, in a recent post on her Instagram feed, showed off her trim figure in a black top and white shorts after her weight loss transformation. 
In a recent post on her Instagram feed, Torrei Hart, American actress, and television personality flaunted her fit figure in a black top and white shorts after her weight loss.
The picture was posted just a few hours ago, and it has earned the star several praises from her followers. Many of her fans were dazzled by the drastic transformation.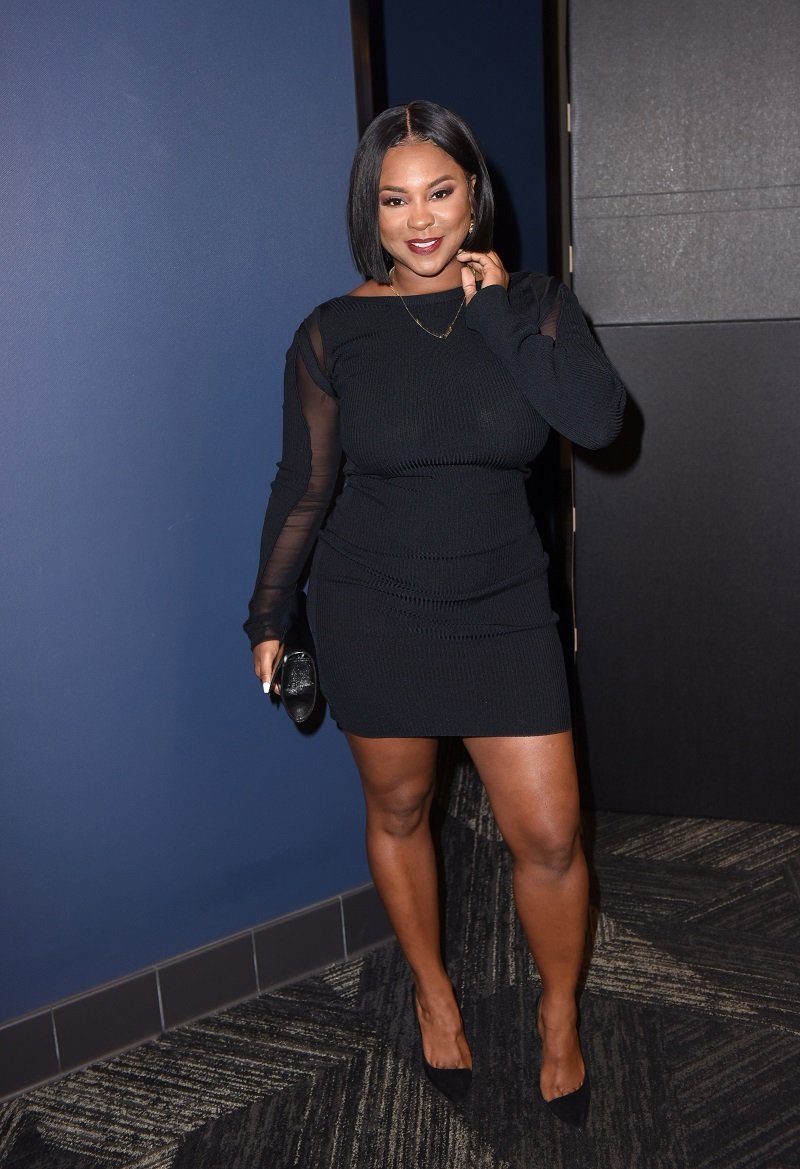 In the photo, Hart was clad in a black sports bra, a pair of white sports shorts, and a matching white jacket. Combining the look with black heels and a small purse, she looked both sporty and classy. 
Her braided hair was swept to the side of her face, and she had on simple gold accessories. Donning a large pair of sun shades, the actress posed with one hand on her hip and smiled into the camera. She captioned: 
"It's the weight loss and the forehead for me" ??? clink the link in my bio and purchase your @skinnybishketo E-recipe today!!!"
The actress was previously married to the famous American comedian Kevin Hart and the pair has two children together - their daughter Heaven and son Hendrix. Kevin is currently married to Eniko Parrish. 
Speculations that Kevin was cheating with Parrish before the split began making rounds.
Though it seems like all is well with both families, they have had their share of ups and downs. In 2017, six years after her split from the comedian, Torrei and Eniko were caught up in a little drama. 
The bad blood started when the then-pregnant Eniko revealed on social media that she and Kevin had been together for eight years. Fans, however, immediately pointed out that Torrei and the comedian separated just six years earlier.
Speculations that Kevin was cheating with Eniko before the split began making rounds. Eniko then revealed that their marriage was broken before she came into the picture. 
She added that Torrei only singled her out because she and Kevin were going strong. Torrei was then forced to tackle her in a series of comments. She explained that what was paramount to her was peaceful co-parenting and it was better for Eniko to remain silent. 
However, a year after the public fall out, the families seemed to have put aside all differences. After Hendrix's birthday party in 2018, Torrei posted a photo from the party, including Kevin, Eniko, their two children, and herself. 
The star was trolled by fans for posting pictures of Eniko when she and Kevin never did the same. Torrei replied that she was her own leader and she made her own rules. She also added that her children's happiness was what mattered to her. 
Fast forward to two years later and the families seem to be doing very well for themselves. Last month, Kevin and Eniko announced the arrival of their second child and daughter Kaori Mai.