Jennifer Lopez's Daughter Emme Will Sing at Her Mom's Wedding — This Is the Song She Might Go With
Jennifer "J.Lo" Lopez's twelve-year-old daughter gleefully talked about how she would play her part in her star mom's love life by serenading her on her wedding day.
Jennifer Lopez's daughter, Emme, joined The Daily Pop to give some updates, and she sweetly talked about her mom's upcoming wedding with so much excitement.
The 12-year-old Emme Maribel was so pumped as she shared details on her contribution to her mom's forthcoming wedding to former athlete Alex Rodriguez.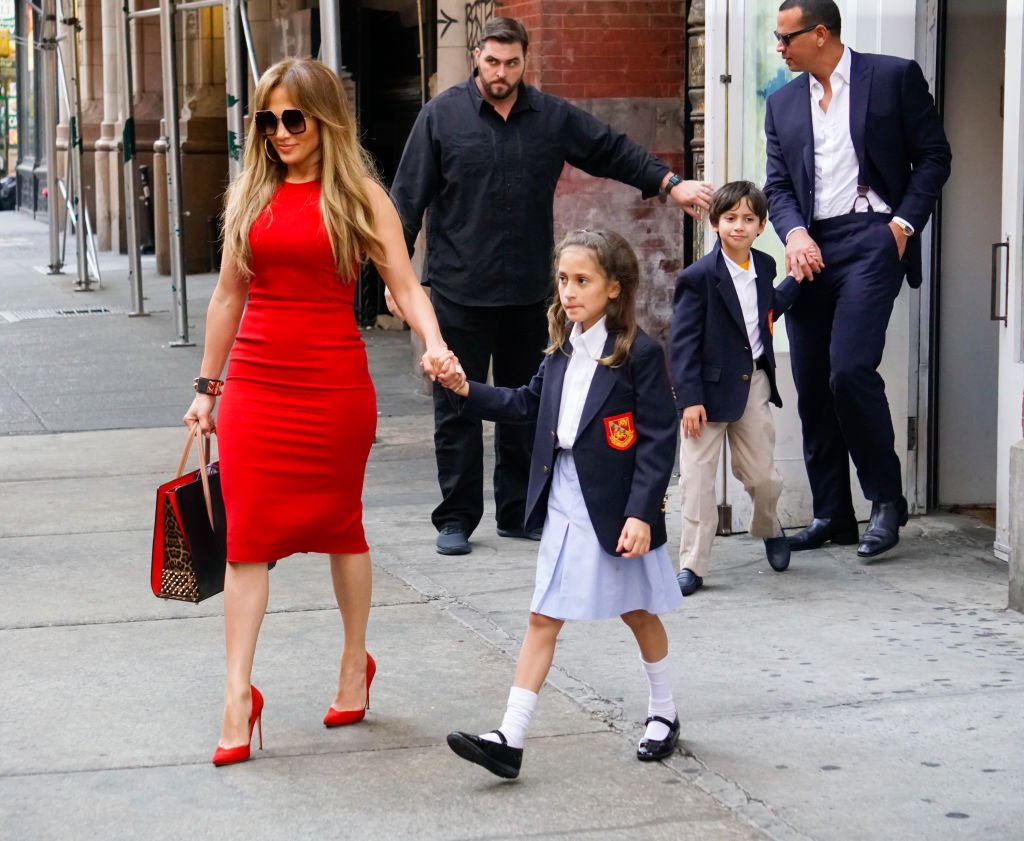 EMME ON HER MOM'S BIG DAY
Jennifer Lopez's preteen daughter, Emme Maribel, proved to be the absolute sweetheart as she joined the Daily Pop for some chitchats. Emme looked gorgeous as she rocked a soft glam that had her seemingly donning a pink robe.
The young girl completed her comely look with light makeup, dropping earrings, and an upswept hairstyle for her curls. When asked about singing on her mom's wedding day, Emme giggled continuously as she thought about the best music choice.
EMME'S CHOICE
In her interview, Emme ruminated for a while as she thoughtfully noted that she would love to choose a song that connects her and J.Lo while trying to make sure the music connects with her mom's fiance, Alex Rodrguez. Emme later decided on, "You are my Sunshine." 
Emme performed alongside her mom at the remarkable event and got the approval of the spotlights.
She said about her choice: "She sang that to me every day when I was little when I was going to sleep…" The novel coronavirus pandemic put a damper on plans for J.Lo's wedding, but plans are still very much underway for a splendid ceremony.
EMME'S MILESTONES
Emme might be the young daughter of a superstar, but it is safe to say that she is gradually becoming aware of her own talents. Recently, the 12-year-old blew minds at the star-studded Superbowl halftime.
Emme performed alongside her mom at the remarkable event and got the approval of the spotlights. These days, she shares the secret to her courage in her newly-minted children's book, "Lord Help Me," where she addressed kids on the importance of prayer.
EMME SPEAKS ABOUT HER PARENTS 
Since she debuted "Lord Help Me," Emme has been busy with media rounds and giving previews on her literary work. In one of her interviews, she talked about her parents and how she relates to them.
The youngster has a twin brother, Max, and they are J.Lo's kids from her marriage to Marc Anthony. Emme made it known that her dad was always there for her and her twin brother, as she referred to him as a "good person."
The uprising star sweetly talked about her mom, who she adores so much. Emme called J.Lo a powerful human being while adding that the Hollywood star could be described with many good adjectives.