Keshia Knight Pulliam's Boyfriend Brad James Makes Fans Drool with His Dreamy Bedroom Snap
The actor shared a new photo that lit up his Instagram with more than 100,000 likes in a few hours. Keshia Knight Pulliam's attractive boyfriend has shared several photos from his bed during this time of the pandemic.
Brad James is a very talented actor and he's also very handsome. His girlfriend, Keshia Knight Pulliam, as well as his followers, know that very well. Just look at the photos he has posted to see why.
In his most recent photo, James is lying on his bed on white sheets. While staring at the camera, he supports his head with his left arm.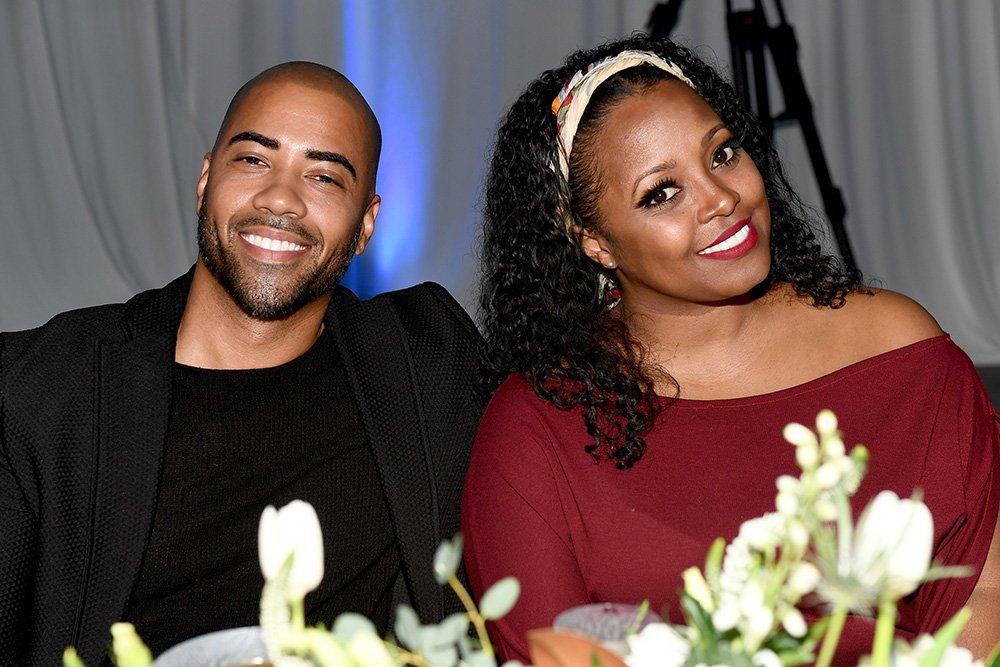 In the image, we can only see the attractive face of the actor and he promises to share more photos in his caption.  However, he says the future photos will be taken from the gym this time. James wrote:
"Less bed pics, more gym and studio shots on the way... Promise."
COMMENTS FROM THE FANS
Fans left their thoughts on the photograph in the comments. Some of the words left by the fans were: "So handsome," "My heart just skipped a beat," "You so fine (with all due respect)" and "Handsom."
That is just a small sample of some of the thousands of comments that the popular post has received. However, it is certain that when James shares another of his photos training in the gym or showing how his body progresses through the exercises, he will ignite fans once again.
BEAUTIFUL COUPLE
Pulliam is a happy woman and it shows in every photograph in which she appears. Thanks to her romance with James, she hasn't stopped smiling. There is no doubt that this time, their romance is going from strength to strength.
On one of their dates in recent months, they went boating. The special occasion was for nothing less than the actor's 39th birthday. A trip by the sea was the perfect date to maintain social distancing during the pandemic.
HOW THEIR ROMANCE BEGAN
James is known for his work on Tyler Perry's "For Better or Worse" and "A House Divided." Pulliam, meanwhile, is always remembered for her brilliant portrayal of the lovable Rudy on "The Cosby Show."
The couple met while taking part in the filming of the movie, "Pride and Prejudice." During filming, waiting moments abounded and both took the opportunity to talk.
They exchanged phone numbers to share some scripts and get each other's opinions. After sharing for a while, friendship gave way to romance. 
Both had previous marriages. The child actress was married to former NBA player Ed Hartwell, with whom she shares a 3-year-old daughter, Ella. For his part, James was also married before, although there is not much information about it.
After a brief marriage and a long and stormy divorce, Pulliam struggled with her ex-husband and her daughter's father fulfilling his child support responsibilities.