Torrie Wilson — Discover the WWE and WCW Star's Best and Worst Looks throughout Her Career
Torrie Wilson earned her spot on the WWE Hall of Fame last year, but she stopped wrestling full time. In tribute to her years as one of the pioneers in female wrestling history, here are some of her most memorable looks. 
Torrie Wilson made a big name for herself in the world of wrestling, and she is doing the same in the fitness world, as the bombshell help people worldwide get and stay in shape with her program.
With her induction into the WWE Hall of Fame in 2019, the 44-year-old wrestler showed that she pulls off wearing a dress as much as she did her skimpy costumes in the ring.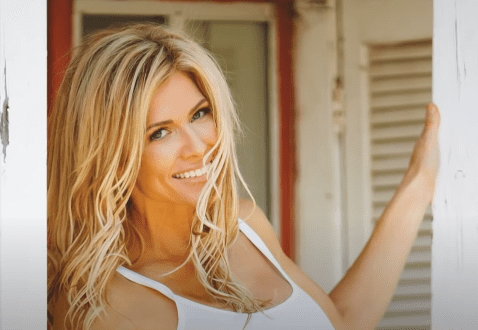 A TIMELESS BEAUTY
In the early days of female wrestling, physical appearance played a big part, and she looked classy and beautiful in a shining green dress for the ceremony at WrestleMania.
Spending the glamorous night with several other stars in the industry, Wilson showed herself to be a timeless beauty that can transform from ruthless wrestler into a feminine bombshell.
EVOLUTION
The all-female pay-per-view event called Evolution in 2018 surprised when Wilson showed up as an entry in a Battle Royal match, making it her first event of the kind.
Even though she lost the match against Mandy Rose, her costume stood out because it changed entirely to how she used to present herself, a little less cheeky and a bit more creative:
BACK TO THE BEGINNING
A few years into her wrestling career, Wilson showed herself a force to be reckoned with when she won a singles match against Sable at The Great American Bash in 2004. But she also showed her flair for creativity.
Wilson tailored her wrestling gear to match the American flag, so she reflected the theme of the event while competing in the ring.
AN INDEPENDENT WOMAN
With Independence Day, the wrestler did the same, making sure she stunned in her themed outfit, she showed her patriotic side in an appreciative post on social media:
Another popular WWE star recently had good news to share. Charlotte Flair had been absent from WrestleMania since early June, and she announced her hopes on a powerful comeback soon.
Issues with a breast implant kept Flair away from the wrestling ring for several months, but she underwent a successful breast implant surgery, and she wants to get back to work as soon as possible even though it might take up to a year.