LeBron James' Wife Celebrates Their Eldest Son Bronny's 16th Birthday — Here's Her Touching Tribute
Savannah Brinson, the wife of NBA and Los Angeles Lakers star, Lebron James, took to Instagram to post a tribute to her son, Bronny, who turned 16 on Tuesday. 
Lebron James' wife and longtime sweetheart, Savannah Brinson, celebrated the 16th birthday of her son Bronny by posting a loving tribute to him on Instagram. She shared a cute picture of Bronny smiling and captioned it: 
"Happy 16th Birthday to the young man who first taught me what it means to be a mother!!!?"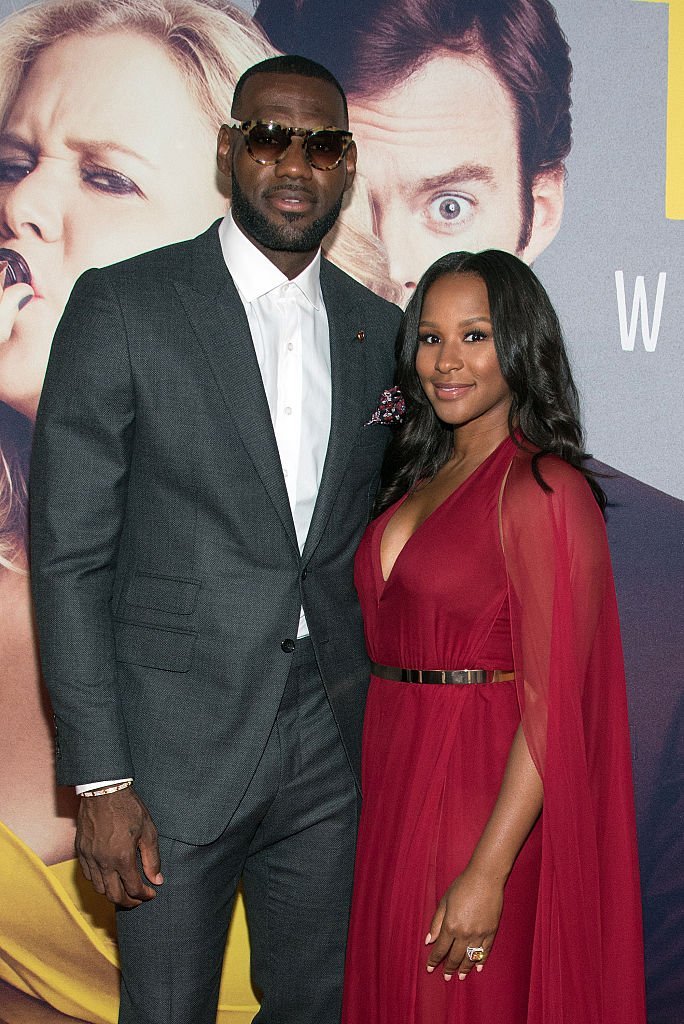 Brinson added that she is always proud of Bronny, loves him deeply, and is blessed to have been chosen for him. She also added the hashtags, "My Headsome Head" and "Giver of Stretch Marks" to her caption. Basketball legend, Shaunie O'Neal commented on the post, saying: 
"Happy Birthday Bronny ❤️."
Some of Brinson's other friends also reacted, including Nina Westbrook who wished Bronny a happy birthday, while Ray Singleton noted that Bronny resembles his mother. 
James did not leave the birthday wishing to his wife alone. The basketball star took time off the NBA bubble in Orlando, where his team, the LA Lakers are battling the Miami Heat for the NBA Championships, to wish his son a happy birthday. 
The birthday celebrant found himself in the news for the wrong reasons last month when he appeared to be smoking weed in a viral video.
Taking to his Instagram page, the superstar dad shared several pictures of Bronny, including one in which the celebrant slept on his father's chest when he was a baby.
James described Bronny as one of a kind in the caption to the post, saying he has loved every second of his existence and that he was a special kid. James also wrote: 
"Continue to grow and continue to lead your generation to heights maybe you didn't even think was possible because you guys are simply that SPECIAL!!"
James thanked Bronny for allowing him to be his inspiration, leader, listener, mediator, and father, adding that he loved him so much. The proud father misses his kids dearly as he continues to be away from them while encamped in the NBA's quarantined campus.
Though he misses them, he would not allow them to visit him because there was nothing for them to do at the bubble which is not kid-friendly. 
Bronny looks to be following in his father's footsteps and seems set to take the NBA by storm in the years to come. However, he still has a long way to go in achieving that after he was named 30th overall and the No.4 Combo guard in the Class of 2023. 
Bronny moved to Sierra Canyon School playing alongside Zaire Wade, the son of another NBA legend and former Miami Heat star, Dwyane Wade.
The birthday celebrant found himself in the news for the wrong reasons last month when he appeared to be smoking weed in a viral video. 
The video elicited varying reactions on social media, with some fans calling him out for embarrassing his dad, while others defended him, saying he should be allowed to live his life. There were no comments from James, Brinson, or their representatives.