Kandi Burruss' Baby Daughter Steals Hearts in Rabbit Denim Overalls and a Pink Bow on Her Curls
Kandi Burruss' baby daughter Blaze Tucker is one cutie to watch out for. The toddler has made the list of charming celebrity babies with her cute rabbit denim outfit and a pink bow in new Instagram photos.
Kandi Burruss' daughter Blaze Tucker dazzles fans on Instagram. The little girl recently featured on her mom's page and people can't stop gushing about how adorable she is. 
The photos on Burruss' IG site showed her, Blaze, and her son, Ace Wells, having a bonding moment. They were at a breathtaking spot with a quaint tree forming their backdrop while a beautiful lawn rolled off into the distance.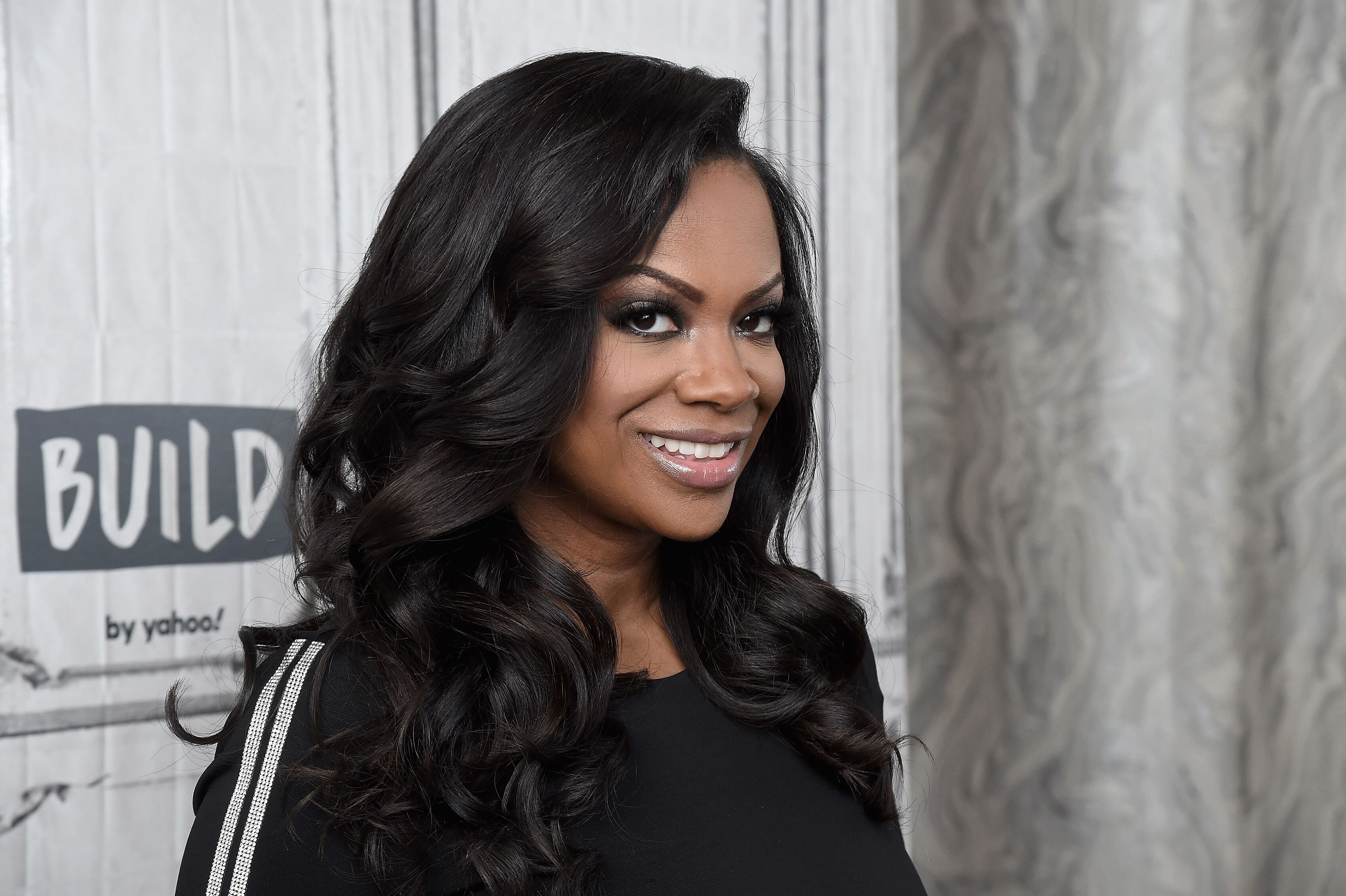 The mother of three wore ripped black jeans and a black sweatshirt with a "No." printed on it. She sported glossy black heels with gold zippers and packed her hair up into a ponytail.
Blaze wore a denim rabbit overall with a cute pink bow on her head and a big smile on her face. Her mother held her upside down in a tight grip while her caption read:
"This girl has turned our world upside down in the best way possible! ❤️❤️."
Ace wore a blue checked shirt with blue jeans and multicolored socks. His hair was braided to the back. The trio stood on a cobbled path with black railings all around them.
Fans gushed over the little girl, with several revealing they turned their phones upside down to get a good look at her. Her smile seemed to be the winning feature as a couple of people pointed out its beauty.
[Burruss] initially felt guilty about using a surrogate mother and worried if she would have a special bond with her daughter.
Another post on the 11-month-old's Instagram page showed her standing in front of the house with the same outfit and cute pink socks. She held onto someone's hand while she smiled brightly at the camera. 
Blaze's fans were excited to see her as chants of "adorable" filled the comments section. A particular fan said she looks so much like her mom while another was glad that they allowed her to enjoy her childhood.
The 44-year-old welcomed Blaze last year in November via surrogate after suffering some conception issues. The reality star underwent a uterine fibroid surgery that left scar tissues behind and impeded her from carrying a child. 
The singer initially felt guilty about using a surrogate and worried she would not have a special bond with her daughter. She moved past this to appreciate her surrogate as the pregnancy progressed.
She took to Instagram to welcome the baby with a touching photo that showed the little girl holding on to her elder brother's hand tightly.  
Burruss' fears were put to rest as she recently shared that she did not feel any less connected to Blaze.  She added that it was still the same love and bond in her Instagram post which she shared to celebrate the 11-month-old's baby steps. The celebrity is a model mom who makes out time for her kids.