Porsha Williams Says She Is Excited to Be Nominated in the 'Golden Robes' Award Show
TV personality Porsha Williams was recently nominated in Andy Cohen's "Golden Robes" Awards show and she hurriedly took to her Instagram page to share her excitement with her fans. 
Over the last few months, TV host Andy Cohen has hosted Bravo's "Watch What Happens Live with Andy Cohen" remotely due to the ongoing novel Coronavirus pandemic.
However, the show will be making a long-awaited return to the Clubhouse studio on Sunday, October 11, at 10 pm. To mark its return to studio broadcast, Cohen is rolling out a special awards ceremony.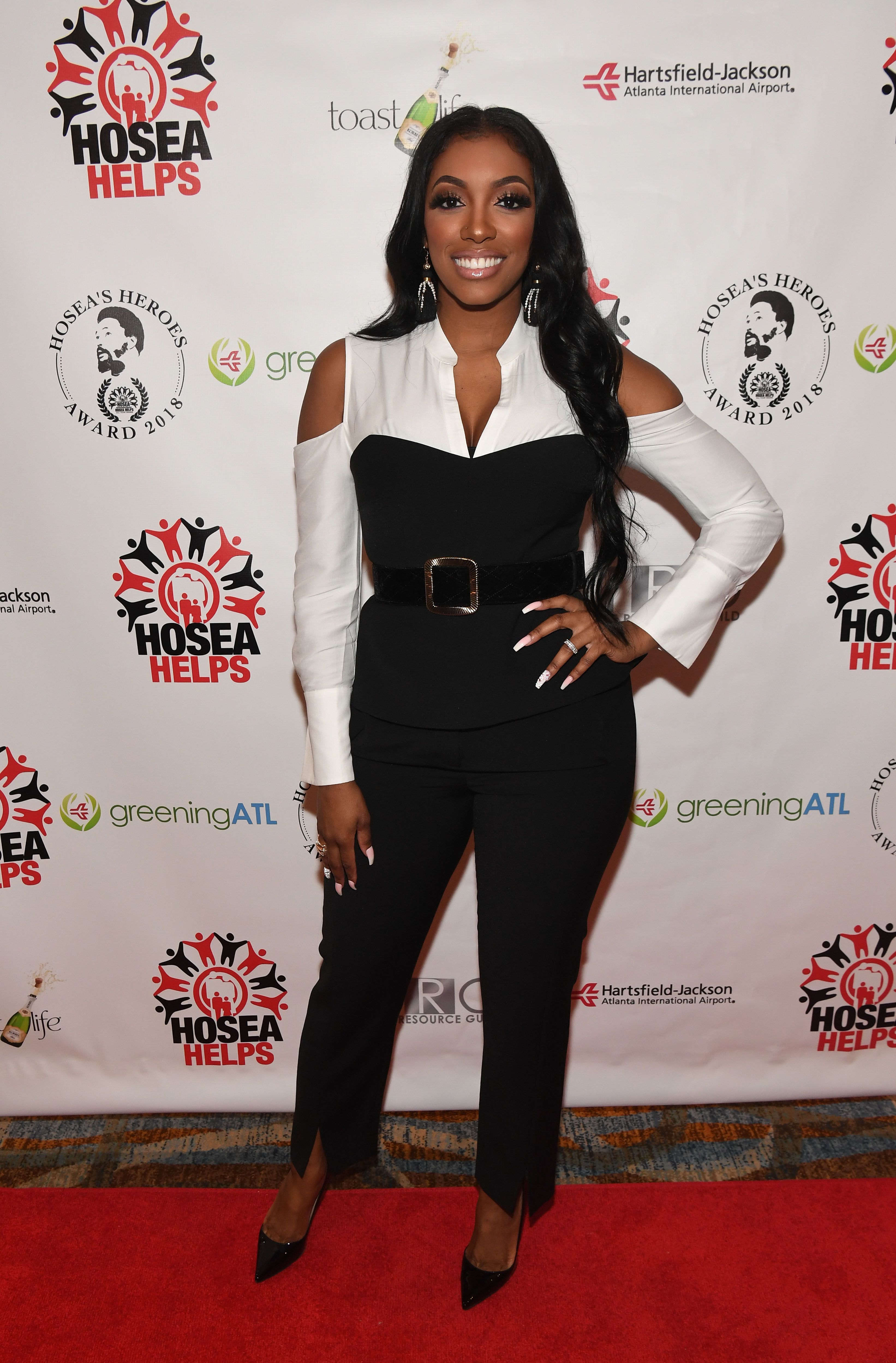 One of the nominees for the special awards ceremony is none other than "The Real Housewives of Atlanta" star Porsha Williams. The ceremony will happen virtually today at 10.30 pm, and Williams is completely hyped for the event. 
She excitedly shared the news with her Instagram followers alongside a montage of pictures featuring herself making a studio appearance on the popular Bravo show. She wrote in the caption:
"Yasss!! I'm so excited to be nominated for ( Most inspirational moment of an other wise [expletive] year of 2020) on the "Golden Robes" @bravowwhl Award show !"
Cohen revealed that the "The Golden Robes" award was created primarily to honor the last few months of the online show and celebrate its best and worst moments during that period. 
The award genuinely reflects the Bravo brand and will include categories such as worst WIFI connection, best at home vault item, cute Ben Cohen moments, most shocking at-home moment, amongst several others. 
Williams sensationally opened up about how she suffered a painful miscarriage five years before she eventually gave birth to her daughter.
The 39-year-old reality TV star was nominated under the category, Best Inspirational Moment In An Otherwise [expletive] Year. She was nominated alongside John Mayer, Anderson Cooper, and Goldie Hawn.
Williams earned her recognition for lending her voice to the Black Lives Matter movement in the wake of the brutal deaths of George Floyd and Breonna Taylor at the hands of police brutality.
The reality TV star has been involved in several protests against racial injustice. In August, she was arrested alongside five other people during a protest seeking justice for Taylor. 
Apart from her involvement in nationwide protests and support for the Black Lives Matter movement, she has continuously urged her fans to plan their votes ahead of the November elections.
Despite all the protests, Williams also used the self-quarantining period to enjoy bonding with her one-year-old daughter, Pilar. In August, the mother of one claimed her daughter is the reason she is taking a stand against racial injustice.
In April, Williams sensationally opened up about how she suffered a painful miscarriage five years before she eventually gave birth to her daughter. She claimed she shared her experience, hoping that it would help other women going through the same thing. 
Williams has undoubtedly had a truly inspirational year and most of her fans would love to watch her crown the year with a much-deserved award for being a shining light in the dark.