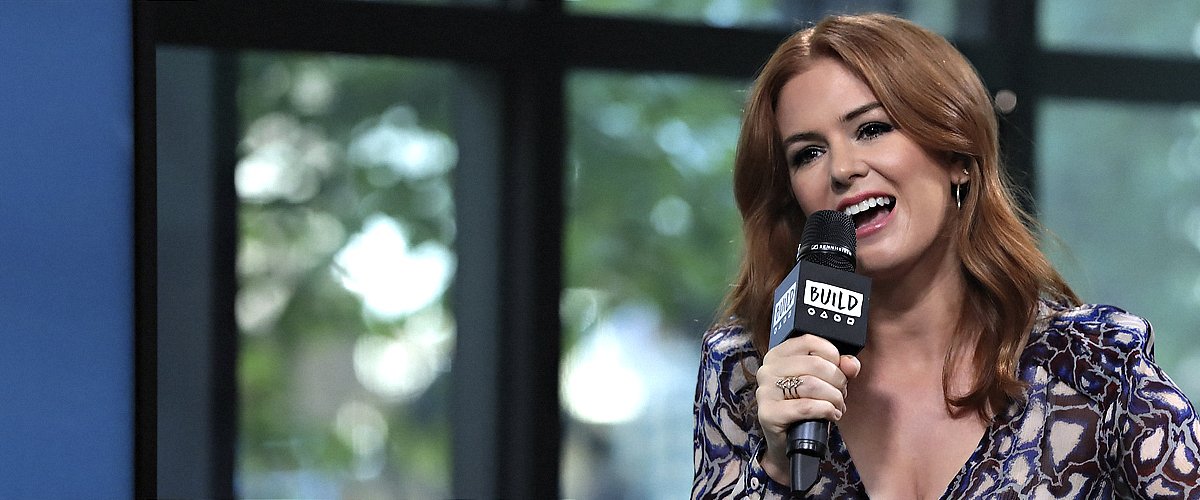 Getty Images
Isla Fisher Took the Hebrew Name Ayala after Converting to Judaism — inside Her Faith Journey

Actress and author Isla Fisher, best known for "Arrested Development," has been married to actor Sacha Baron Cohen for ten years. She converted to Judaism before tying the knot.
Born in Australia in February 1976, Isla Fisher has been involved in the entertainment industry since the early 90s when she appeared in the children TV shows "Bay City" and "Paradise Beach."
Her big break came in 1994 when she was cast as Shannon Reed in the Australian soap opera "Home and Away."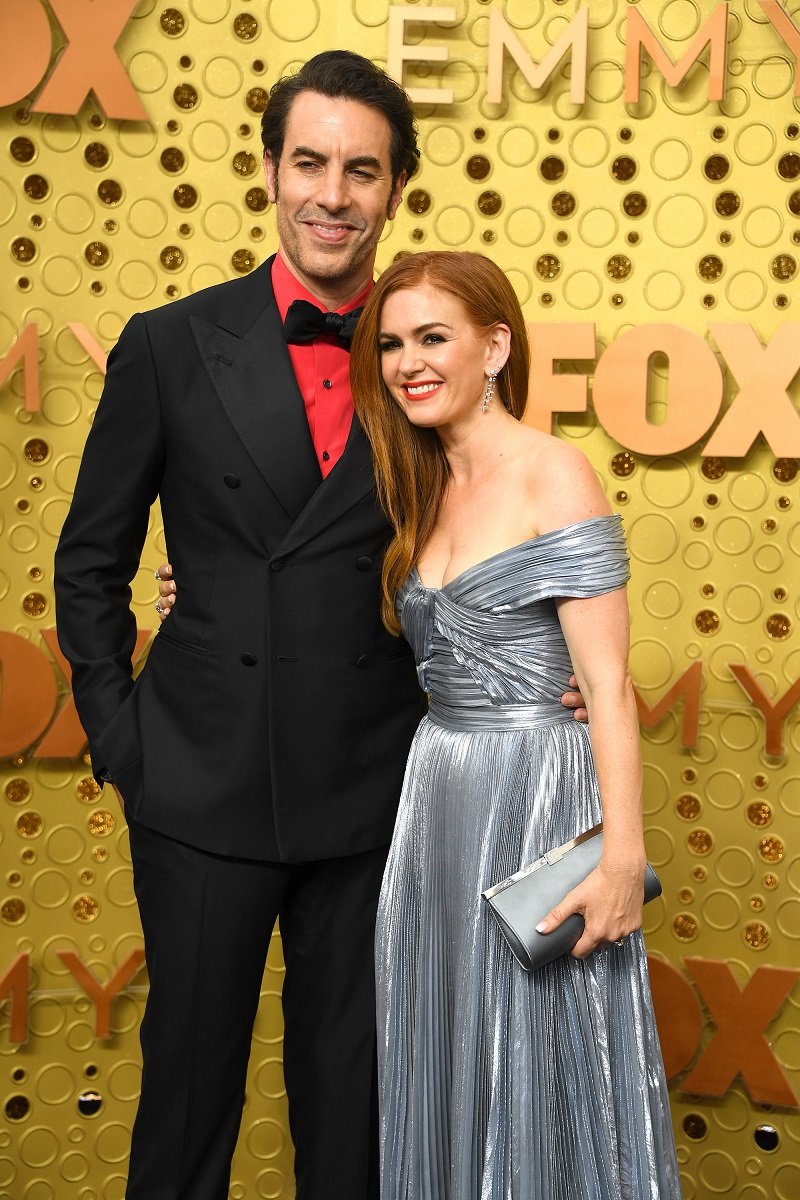 Sacha Baron Cohen and Isla Fisher on September 22, 2019 in Los Angeles, California | Photo: Getty Images
ISLA FISHER'S TRANSITION TO HOLLYWOOD
After working for three years on that project, she successfully made the transition to Hollywood by portraying Mary Jane in "Scooby-Doo."
Fisher has also worked as a voice actress in the animated films "Horton Hears a Who!," "Rango," and "Rise of the Guardians."
Most recently, the actress portrayed Rebel Alley in "Arrested Development" and is expected to appear in at least two films, "Godmothered" and "Blithe Spirit."
ISLA FISHER AND SACHA BARON COHEN'S RELATIONSHIP
As per her love life, she has been in a relationship with fellow actor Sacha Baron Cohen for almost two decades! The married couple met each other in Australia back in 2002 during a party, and they totally hit it off.
During a conversation with Marie Claire, the Australian actress pointed out that meeting her current husband was like "winning the lottery" and that their relationship works due to their similar sense of humor and willingness to be married.
Two years after their first meeting, Fisher and Cohen got engaged. One aspect of their lives seemed to be an obstacle to the wedding, though: their religion.
Isla Fisher was raised Methodist, while the actor is an observant Jew. Shortly after the news of their engagement became public, the actress confessed that she would do "anything" to be with Cohen, including convert to "any religion."
ISLA FISHER CONVERTING TO JUDAISM
Although Fisher didn't share many details about their impending wedding, she pointed out that religion came second to love for them and that she would "definitely" have a Jewish wedding to be with him.
Fast forward to 2009, and the couple had not tied the knot yet. In 2007, though, they welcomed their first child together, Olive.
[Cohen] has been known to show up at home still in character.
As The Week reported at the time, the reason they were taking so long to get married was that Fisher needed to convert to Judaism to be Cohen's wife. About it, the actress said:
"It is always reported that I am still studying, so I am either the slowest studier in the world, or I have, in fact, converted."
It was also reported at the time that the "Wedding Crashers" star had taken on the Hebrew name Ayala and had stopped eating pork and other non-kosher food.
Finally, Isla Fisher officially became Sacha Baron Cohen's wife on March 15, 2010. The traditional Jewish ceremony was held in Paris, and only six people attended the nuptials.
Three years after tying the knot, Fisher admitted that she loved many aspects of her new religion, including the focus on family, food, and "laughter." The actress also said that studying theology was "fascinating."
ISLA FISHER SHIELDS HER KIDS FROM WORK
Throughout the years, Cohen and Fisher have had a relatively private relationship. During her interview with Marie Claire, though, the actress admitted that she tries to shield her three children (apart from Olive, the couple has a daughter name Elula and a son named Montgomery) from her work.
Cohen, on the other hand, is not as strict in this aspect as he has been known to show up at home still in character as Borat Sagdiyev or Ali G, two of his most famous personas.
Fisher prefers to expose her kids only to the "fun parts," including picking a pretty dress or getting her hair and makeup done. Her strategy has worked fairly well, especially considering that she and her husband celebrated 18 years together in December 2019.
To commemorate the milestone, Isla Fisher shared a post on social media revealing the secret behind her and Cohen's lasting relationship: "it's all in the synchronized snacking technique." What a beautiful couple.
Please fill in your e-mail so we can share with you our top stories!