Here's How Boris Kodjoe Celebrated His Wife Nicole Ari Parker's 50th Birthday
Nicole Ari Parker's  50th birthday was full of pleasant surprises and relaxation, courtesy of her husband Boris Kodjoe. Here is how the actor celebrated his beautiful wife on her special day. 
Nicole Ari Parker found her piece of heaven after her husband, Boris Kodjoe, planned a perfect birthday treat for her. Luckily for their fans, the lovebirds generously shared snapshots from the celebrations. 
Kodjoe set the internet on fire after sharing some sizzling photos of his gorgeous wife on Instagram. The pictures, including one of Parker's rear, proved that she has worked hard to stay in shape.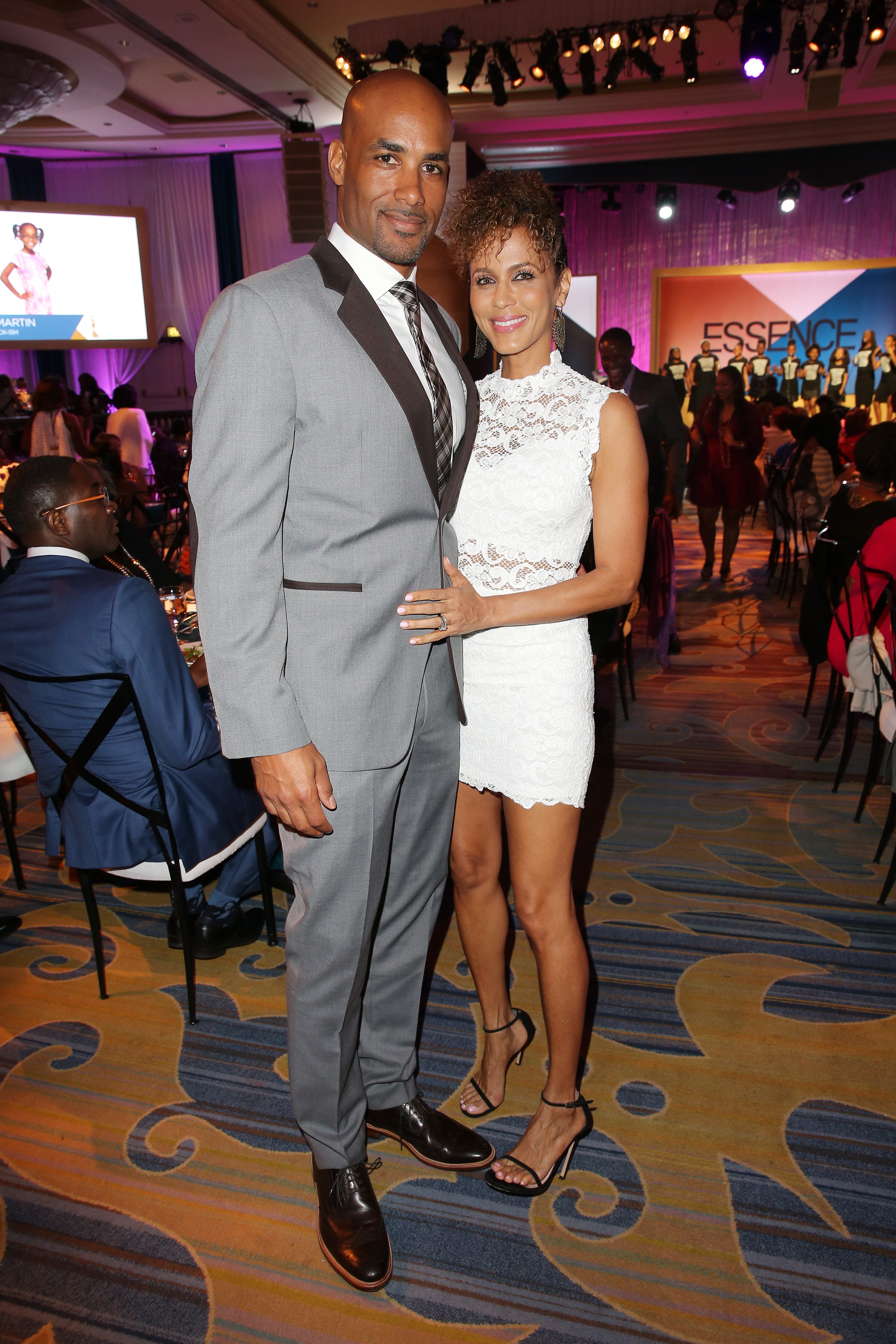 MAKING 50 LOOK HOT
In the caption, Kodjoe gushed about his wife and asked his fans to help him wish her a happy birthday. Telling her to enjoy this new trip around the sun, he wrote:
"Babe, you make 50 look like hot cinnamon buns. I'm celebrating you today and every day."
Parker does make 50 look amazing! She took to her Instagram a couple of hours later to give her fans a glimpse into their day with plenty of photos and videos. Prior to sharing those, she posted a video of herself and her husband driving in a car and shared that she did not know what her day holds. 
It is amazing how the couple who has been married for 15 years has managed to keep the spark alive in their relationship.
SOUND THERAPY AT THE BEACH
After a few hours, she shared an animated image of herself and Kodjoe chilling at the beach and thanked him for making her morning amazing. The video that followed revealed the surprise the "Brown Sugar" actor had planned for his wife. 
As the duo lay on a mat at the beach, sound therapist Katie Yording worked her magic with healing bowls to produce music waves that induced a sense of calm and peace in the couple. Parker was pretty impressed by the gift and thanked her husband in the caption. 
A FULL DAY OF PAMPERING
Kodjoe then took the birthday girl for a relaxing facial session. Parker seemed to love the surprise and quipped in the caption that the actor was trying to keep his wife young. 
After getting the facial glow, Parker got a beautiful henna tattoo. Intricate tattoos covered her arm like mandalas drawn over a pristine sheet of paper. Again, Parker was super impressed, but the main event was yet to come.
ONLY LOVE
Back home, the couple swayed as singer Josefina Silveyra filled the atmosphere with her dreamy voice. Parker looked gorgeous in a fitting white dress and a black hat on. Upstairs, dinner was laid out for them in a romantic setting with candles and pastel roses. 
It is amazing how the couple who has been married for 15 years has managed to keep the spark alive in their relationship. They share two children together, Nicolas Neruda and Sophie Tei Naaki Lee.