Simone Biles' Ex-boyfriend Stacey Ervin Jr Shows off Tattoos While Performing Gymnastic Moves
Simone Biles' ex-lover, Stacey Ervin Jr., was up for some show-off in his recent media update as he flexed some of his athletic skills and gymnastics prowess.
Simone Biles' ex-boyfriend seems to be moving on just fine following their break up. Stacey Ervin Jr. stunted on followers in his new Instagram share and had them drooling in the comments.
Ervin Jr. was all about show-offs as he blessed his timeline with some of his athletic swiftness while showing his gymnastic expertise.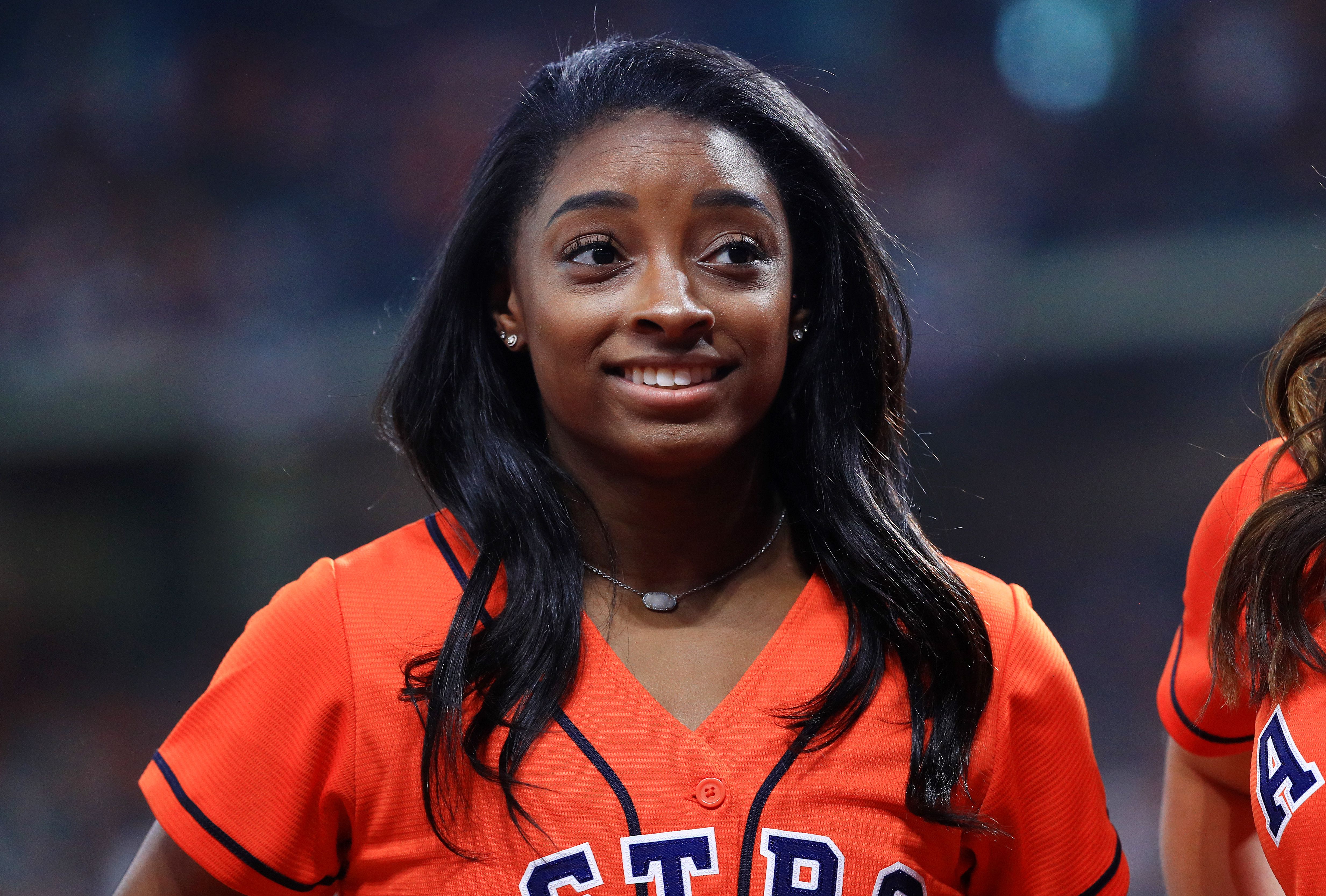 ERVIN JR.'S SHOW OFF
The young star stood ready and shirtless in the short clip while rocking a pair of blue jogger pants. His muscular body and toned washboard could have any female fan in a puddle as he flexed his body. He wrote in his caption:
"All gas. No brakes. #gymnastics #tumbling #tricking."
Ervin Jr. completed his stud-like look with his tight curls swept up in a ponytail. He also sported some tattoos on one of his huge arms and his side. The star soon approached with no "brakes" as he swiftly did a couple of backflips and reverse backflips. 
TROUBLE IN PARADISE 
After fans noticed a decline in the romantic social media show-offs between Biles and Ervin Jr., the star in question came out with a public declaration. In one of her recent interviews, Biles made it known that she and her fellow star gymnast called it quits.
These days, it seems both parties have accepted the end of their romance and moved on with new love interests.
Making it known that it was for the best, Biles, a world champion, noted that it was difficult being a youngster with a long time relationship and having to end it. During her interview, the star also talked about how she was holding up amid the pandemic.
THEIR RELATIONSHIP TIMELINE 
The duo who met years ago did not start dating until 2017. They remained friends for a long time before making it official during their date to a sushi restaurant. In their romantic years, Ervin Jr. was his girlfriend's biggest supporter as he often shared her milestones. 
Once in a chat on Today, Biles, 23, was over the moon as she gushed about her boyfriend while letting the hosts know that he was her biggest cheerleader. The young adult noted that Ervin Jr. would call to praise and cheer her on after each of her wins.
MOVING ON
These days, it seems both parties have accepted the end of their romance and moved on with new love interests. Biles, an Olympic champion, is currently in a relationship with NFL's Jonathan Owens.
She debuted her relationship on Instagram, but before then, Owens appeared on her Instagram story when she wished him well on his birthday.
Ervin Jr. is also seemingly seeing someone else as eagle-eyed fans noticed him gushing over a blue-eyed blonde on social media.