Simone Biles' Ex Stacey Ervin Jr Catches Heat after Posting a Sweet Snap with a White Woman
Simone Biles' ex-boyfriend, Stacey Ervin Jr. had tongues wagging after he shared a somewhat romantic snapshot with a caucasian young lady. Many fans responded with mixed reactions.
Simone Biles and Stacey Ervin Jr. ended their 3-year long relationship in March and since then, fans have taken sides and continued to give their opinions about their split, and more importantly, their new relationships.
Fans recently showed mixed feelings about Biles' ex-boyfriend's new Instagram update. On his page, Ervin posted a cozy snapshot of him and a caucasian lady seemingly enjoying their time together.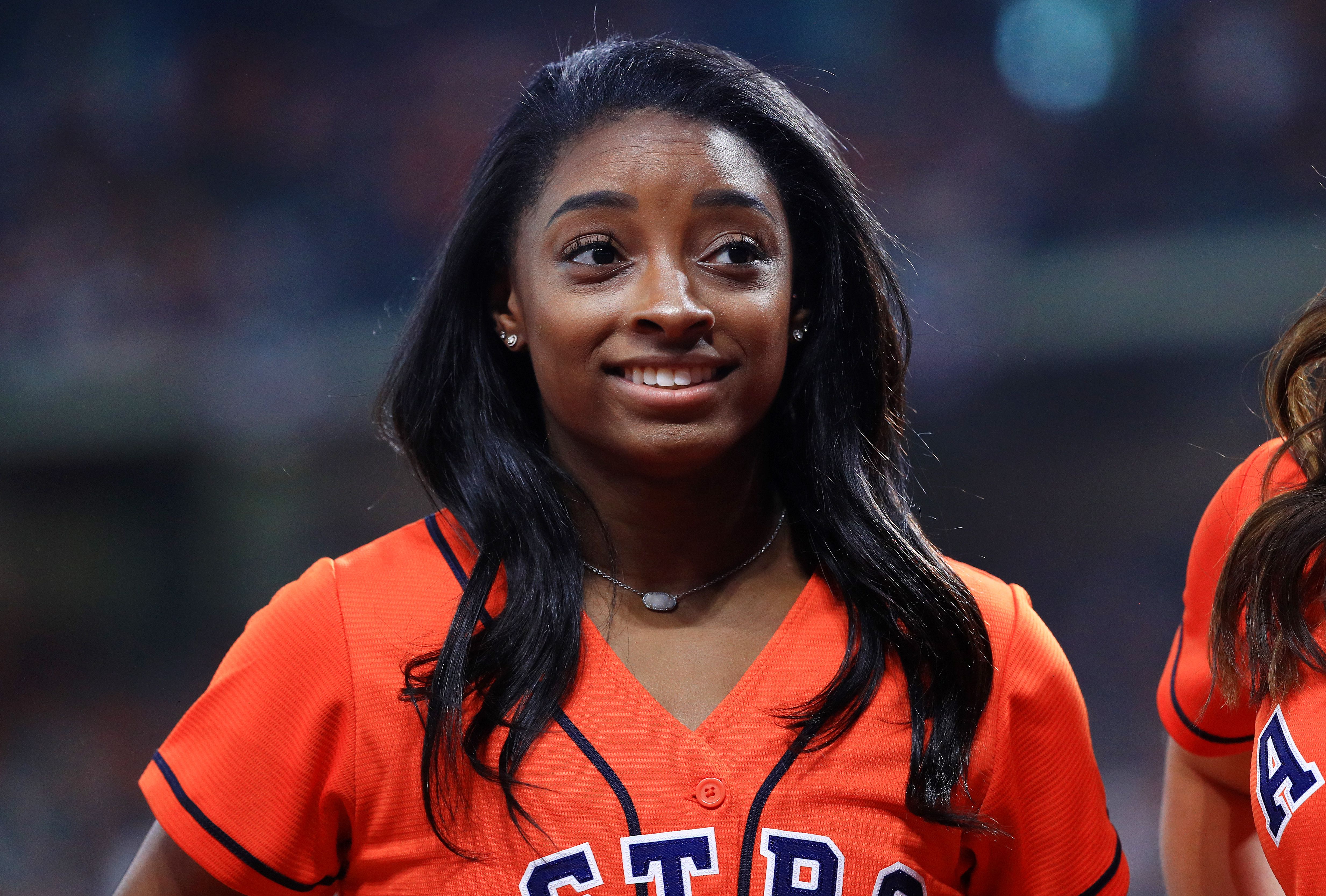 While the star gymnast rocked a dapper look in a blue tuxedo, his counterpart looked elegant in a skimpy floral dress. The duo was photographed enjoying a warm embrace and smiling for the camera. Ervin captioned his post with a blue heart emoji:
"Can't cancel wedding season when love always wins. #WeddingSzn #PureMichigan #Love."

Many fans expressed their surprise while some shared their opinions in the comments. Someone rhetorically asked the sports star if he was sure about the caption while another person felt it was not right.
[Biles and Ervin] were able to move on fast following their split as they are presently basking in their new lovers' attention.
A third follower exclaimed while mentioning that they had no comments. Another person referred to his relationship with Biles as someone shaded him for his post.

During one of her recent interviews in July, Biles, 23, confirmed that her relationship with Ervin was over. The young adult made it known that their split was for the best, adding that a long time relationship was difficult for someone young.
Before the Olympic medalist's announcement, fans noticed that Ervin did not send her birthday wishes on social media. This got them worried as the couple earlier celebrated New Year's Eve together.
In 2017, Biles went public with their relationship on social media and in the following years, she and Ervin were quite public with their show of love.
It seems the Olympic stars were able to move on fast following their split as they are presently basking in their new lovers' attention.
However, one time on social media, Ervin posted his new lover's photo while gushing over her in his caption. In the comments, some fans felt he moved on fast from his older relationship. In response to this, the athlete gave a shady comment against Biles.
For Biles, it has been all about a show of love on Instagram as she keeps flaunting sweet moments with her new boyfriend and NFL star, Jonathan Owens. She debuted their relationship with a one-photo post that melted fans' hearts.
Owens is a 25-year-old safety who currently plays for the Houston Texans. He formerly played college football at Missouri Western State University.