LeBron James' Daughter Zhuri Impersonates Frida Kahlo Wearing Flowers & Butterflies in a Braid
Basketball star LeBron James' daughter, Zhuri, looked smart and adorable in a video of her impersonating legendary Mexican artist, Frida Kahlo, in celebration of Latinx Heritage Month.
L. A Lakers' star LeBron James' wife, Savannah Brinson, recently showed off how beautiful and smart their young daughter is. The athlete's wife shared an adorable clip of her daughter in a very intriguing costume and wrote:
"She's teaching me about Latinx Heritage Month."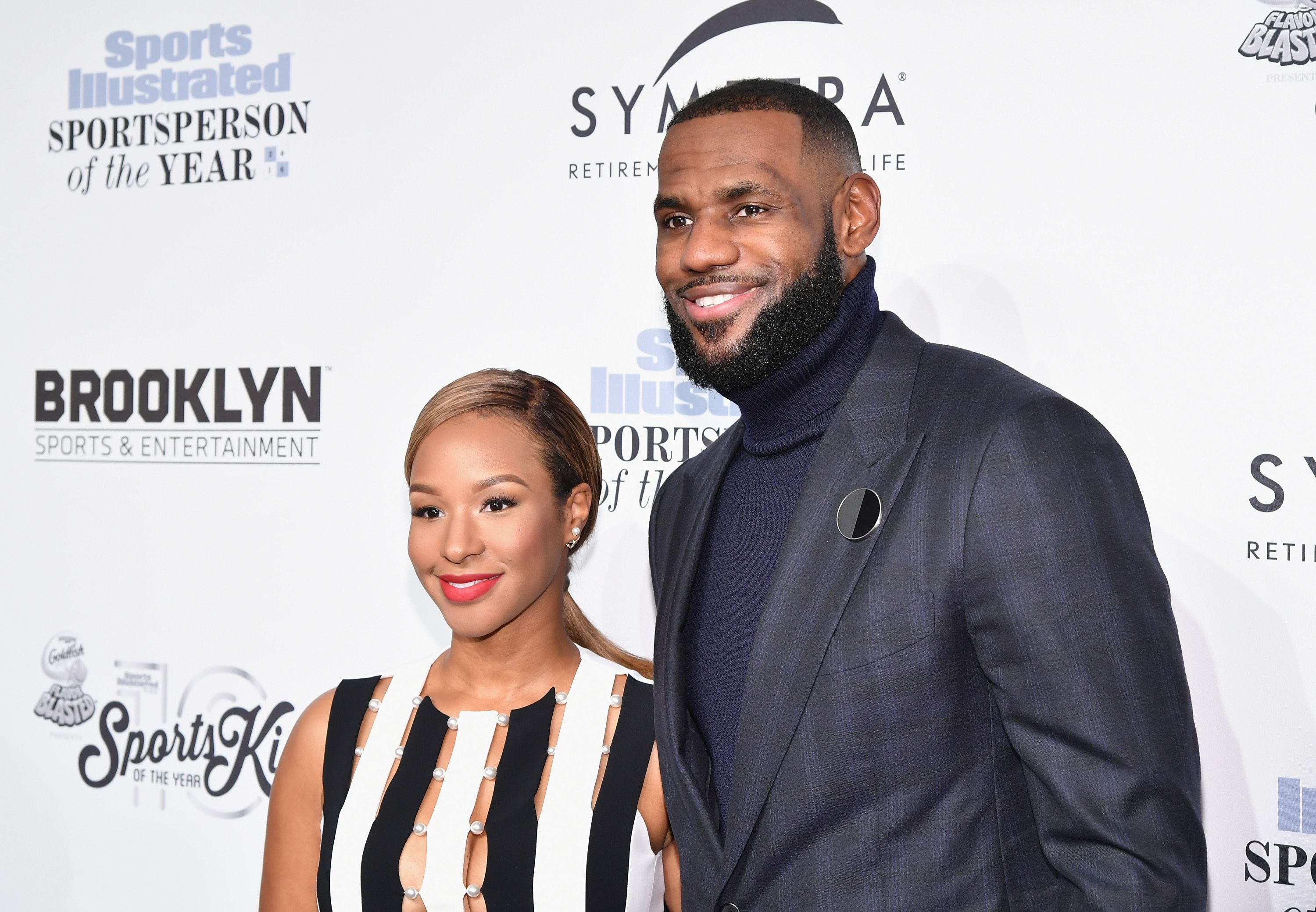 In the video, little Zhuri looked too cute in her green polo top and fancy hairdo. The young beauty had her hair done in an elaborate braid style with colorful butterfly and flower clips in her hair.
Behind the camera, Brinson could be heard asking her daughter about her very interesting look and the story behind it.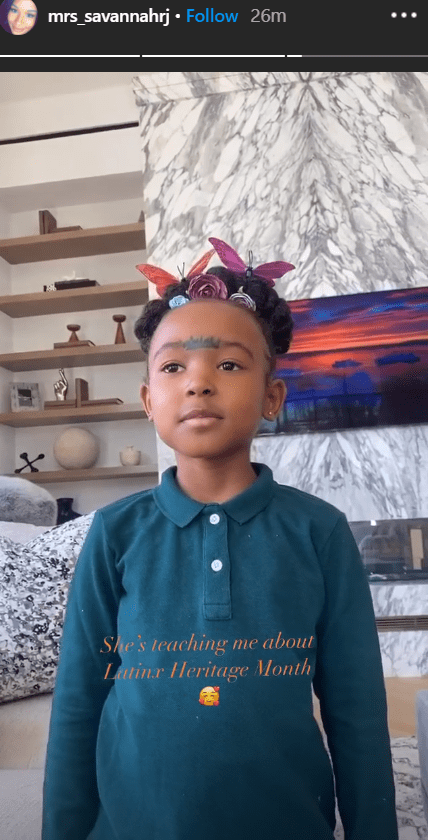 Sharp like a tack, the little girl fired on with her explanation. According to her, she was impersonating the legendary Mexican artist Frida Kahlo in honor of Latinx Heritage Month.
The look was nearly unmistakable as Zhuri's eyebrows were colored in the middle to help her fully portray the Frida Kahlo impersonation. Zhuri did a great job and her mom thought so too.
The 5-year-old even got to launch her own YouTube channel.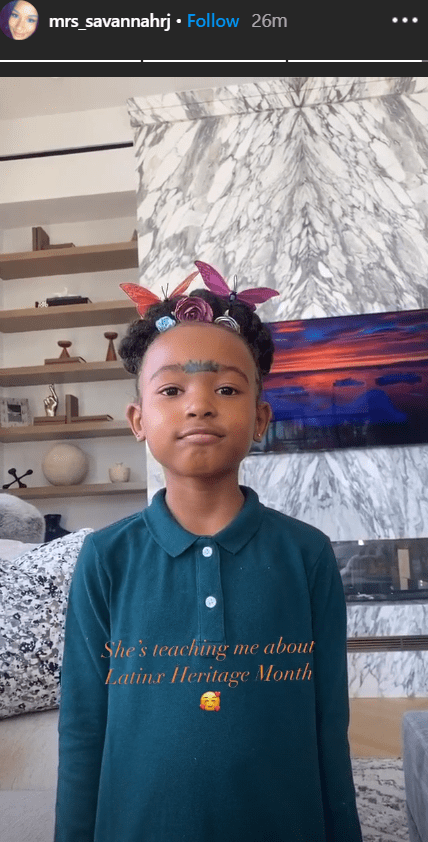 5-year-old Zhuri has proven herself to be quite the social media maven among all the members of her family at such a young age. In April, Zhuri proved that she was quickly succeeding in turning her family into her backup performers while she was the focal point.
James loves sharing their many cute TikTok videos, including one to Wiz Khalifa and Ty Dolla $ign's song "Something New." He captioned:
"#JamesGang? Quarantined Tik Tok Chronicles! Come give me something uh! ???? AYYYEEEE!"
Fans were no doubt impressed by how cute the family looked in the TikTok video, but many of them agreed that they had to give it to Zhuri. She was such a little superstar.
Stealing hearts is not foreign to the ever-charming Zhuri. The 5-year-old even got to launch her own YouTube channel, as announced by James in a sweet supportive tweet shared in December 2019.
In just ten months, the youngest member of the James family amassed over 190 thousand subscribers to her YouTube channel.
On Father's Day this year, fans got to see James in the most adorable representation of his fatherhood: a heart-melting photo of Zhuri styling his hair. It was a precious father-daughter moment that fans fell in love with.
No one could resist her charm and cuteness. Zhuri is the youngest of James's three kids with Brinson.  The couple had been married since 2013 and according to him, the enduring marriage is owed to how they stuck together through thick and thin from the very beginning.