Mike Epps' Granddaughter & His Baby Indiana Bond as They Smile Together in Adorable New Photo
Mike Epps' wife, Kyra Robinson Epps shared an adorable snap of her step-granddaughter carrying her baby: "The joy this pic brings."
In recent months, many have grown closer to their families at the height of the pandemic, allowing people to see the joy in the smallest of things. For Kyra Robinson Epps, happiness took form in her step-granddaughter and daughter, Indiana.
The new wife of Mike Epps often shares photos of her day to day activities with family on social media, including a recent Instagram story where her two girls were bonding.
HAPPINESS IN A PHOTO
Kyra captured Mike's granddaughter, Skylar, holding baby Indiana on her lap as they both smiled for the camera. The two girls were all dolled up in dresses and radiated pure happiness in the photo. The comedian's wife shared:
"First of all… the joy this pic brings. I grew up around all boys. This is interesting!!"
Indiana is Kyra and Mike's only daughter together, while he has four other kids from previous relationships. Since her birth, Indiana has been the center of attention for the couple, often appearing on Instagram posts.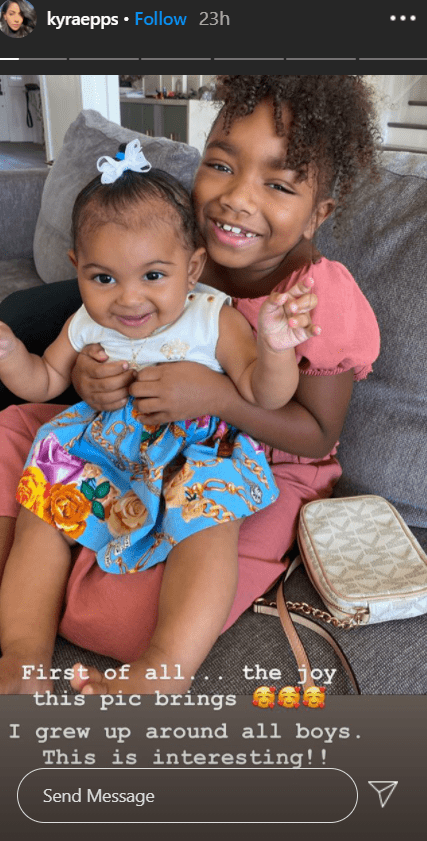 WELCOMING INDIANA
The happy couple welcomed their daughter on March 12, 2020, and introduced her to the world as Indiana Rose Epps through an adorable Instagram video of the newborn rolling her eyes.
Kyra recently celebrated her birthday with an intimate dinner at a fancy restaurant with her husband and daughter.
The infant came less than a year after Mike and Kyra tied the knot in Newport Beach, California, surrounded by a star-studded audience of family and friends.
THE HAPPY COUPLE
Mike previously walked down the aisle and married Mechelle McCain, whom he divorced after 12 years. Their separation caused the "Uncle Buck" star a hefty amount of money for spousal support, costing $25,000 a month for over six years.
Although he didn't get his happy ending with McCain, Mike found love with his new bride, who also works in the entertainment industry. Kyra worked on the OWN network show, "Iyanla Fix My Life."
She also became a producer on the show's "Just Keke" and "Paternity Court," before serving as executive producer of BET's Social Media Awards which she co-created with her husband.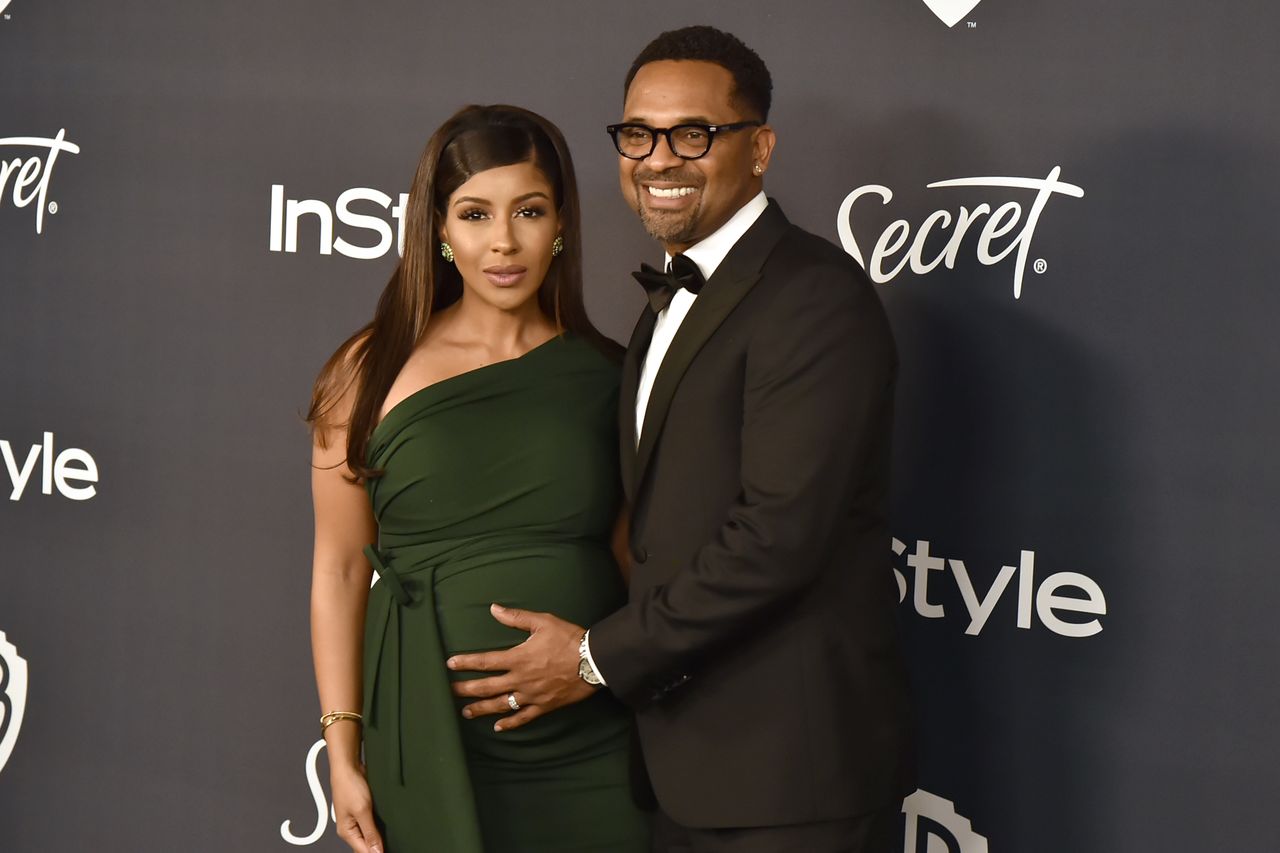 CELEBRATING KYRA
Kyra recently celebrated her birthday with an intimate dinner at a fancy restaurant with her husband and daughter. Mike was seen wearing a white button-down and a blue jacket in photos posted, while his little angel rocked a black and white onesie.
Meanwhile, the celebrant looked breathtaking in a black off-shoulder gown with a low neckline, revealing a little cleavage. Kyra tied her hair in a high ponytail with curls at the end and displayed her giant diamond ring in the photo.
"Happy birthday my Queen," the actor wrote in a tribute post to his wife. "I love you superwoman [and I'm] lucky to have you forever." Certainly, Kyra had a wonderful special day.