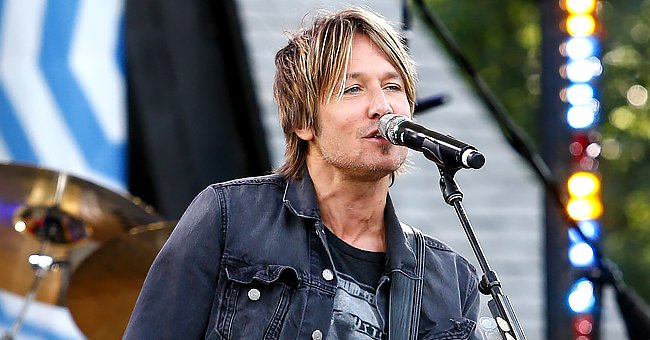 Getty Images
Keith Urban Looks Unrecognizable but Has the Same Hairstyle in Cute Childhood Photos
Keith Urban recently took to Instagram to share throwback pictures from his childhood, and the country music star looked incredibly adorable with his guitar and signature hairstyle.
Country singer Keith Urban recently took a trip down memory lane after sharing an Instagram post featuring several throwback pictures of himself.
The first slide of the post saw a younger Urban rocking his current signature hairstyle while holding a big guitar. In another slide, he sported a similar look, but this time, he posed alongside his first guitar lesson teacher who leaned against a brick wall.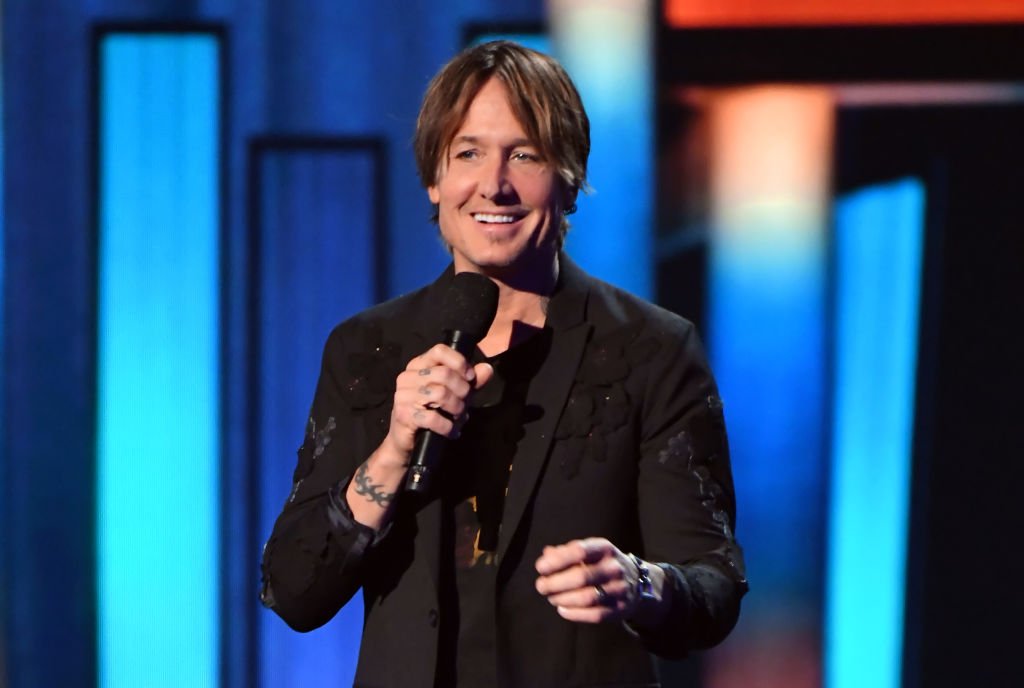 Keith Urban speaks onstage during the 55th Academy of Country Music Awards at the Grand Ole Opry on September 16, 2020. | Photo: Getty Images
Another picture saw Urban giving a speech after receiving an award at an event. In the next slide, he was captured donning a chic jacket while playing his guitar.
Urban's post also featured a picture of him with his dad and another with his wife, Nicole Kidman. Captioning snapshots, he noted how fast time flies and added:
"Too many times these moments they come and go, how lucky was I that our moment was set in stone. #Polaroid."
Urban's appreciation for his childhood memories comes as no surprise. As a child, he was introduced to country music by his parents, and this would later influence his choice of career.
By the time he was four, Urban was already playing the ukulele, and two years later, his parents gave him a guitar as a gift. Soon after, it was evident that the young lad had a musical skill.
Away from his childhood, Urban has also battled problems like drug and alcohol addiction.
Today, Urban is one of the most influential country artists of his time, but his road to success was not a smooth journey. When he was ten, his family moved to a farm about an hour north from the city of Brisbane.
His family lived there until their house burned down, and they were forced to live in their tin tractor shed for 18 months. Despite what might have proved to be a difficult experience, Urban looks back with fondness and once described it as a great memory.
Years later, Urban revisited the fire incident during the 2018 California Wildfires. The country singer explained that he knew what the natives we're going through lost everything.
He recalled how the community came together to help his family and commended how California natives were also helping each other out.
Away from his childhood, Urban has also battled problems like drug and alcohol addiction. This nearly ruined his marriage to his wife, Nicole Kidman. However, despite all of these challenges, Urban has managed to create a great life for himself as one of America's country music stars.
Please fill in your e-mail so we can share with you our top stories!