Watch This Clip Todd Chrisley Shared of His Daughter Savannah Starring in Upcoming Music Video
Todd Chrisley is in full support of his daughter Savannah's entertainment career as he promotes an upcoming music video which she stars in. He encouraged his followers to be on the lookout. 
On Tuesday, Todd Chrisley took to Instagram to share a post about his daughter, Savannah. The 23-year-old is fast-becoming a star as she appears in a new music video with musician Chase Martin. 
Todd, 51, recently showed that not only does he support Savannah in her endeavors, but that he won't let others tear her down in any form. His newest post is found below.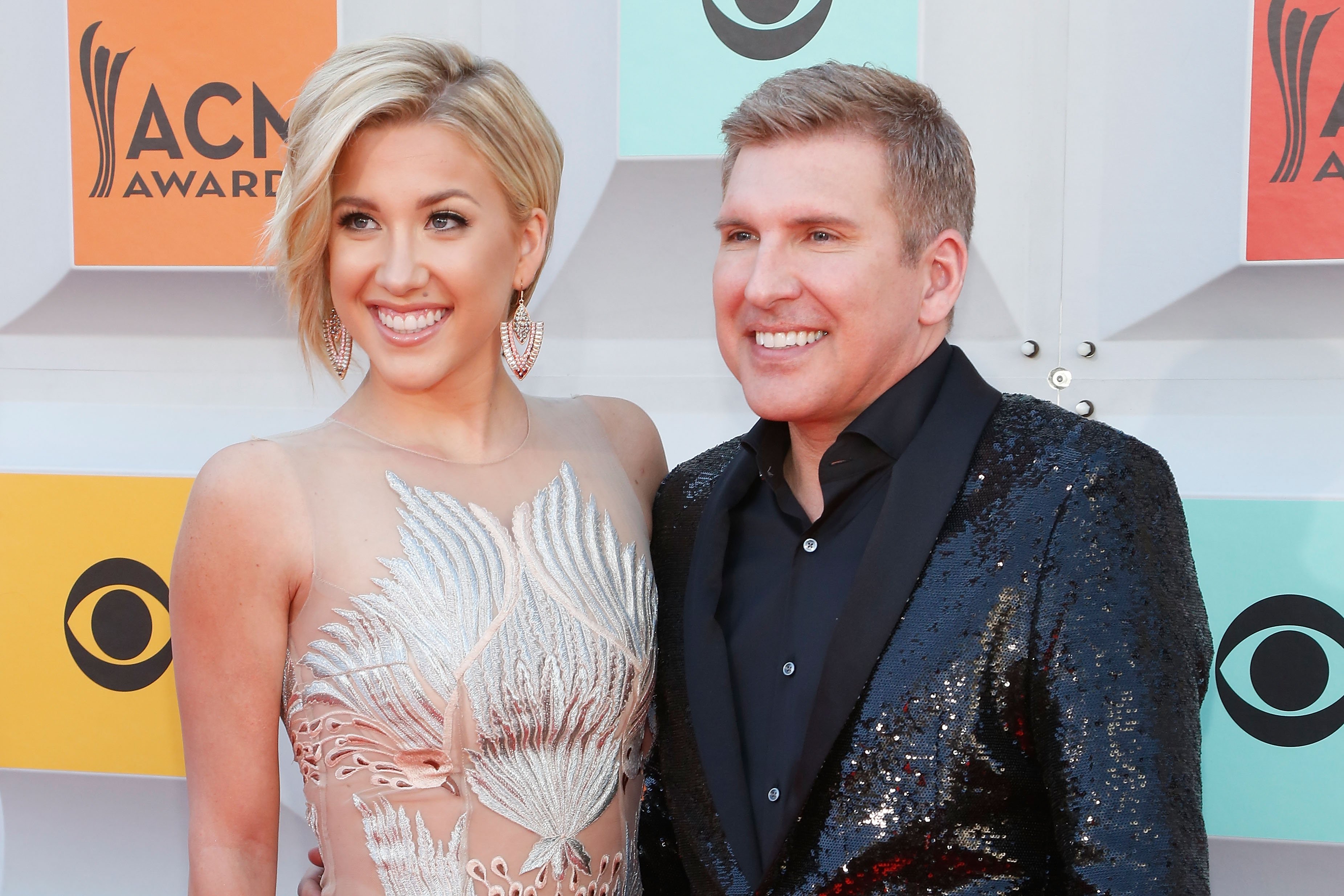 TODD DEFENDS HIS DAUGHTER
Last month, Todd jumped on Instagram to address someone who decided to direct message his daughter just to insult her. At the time, Todd tagged the user, but she has since deleted her Instagram account. 
The unknown user commented negatively about Savannah's self-esteem before adding that the reality star's alleged use of botox made her ugly. She also claimed Todd's sexual orientation was not straight. 
In response, Todd not only cursed her, but he also lambasted the woman's looks, saying he sees now why she is jealous. He also noted that Nic Kerdiles, Savannah's former fiancé, was still in their lives. 
SA
SAVANNAH STARS IN NEW VIDEO
This week, Todd was able to be more positive in showing support for his daughter. In the music video clip he shared, we see Savannah in a cropped white t-shirt and a blue pair of jeans trying on some clothes. 
The song, "Levi Denim," plays in the background as she twirls around at one point and smiles in front of a mirror. "So excited to share this news with you guys," Todd began in the caption. 
He revealed that Savannah would be playing the love interest for Martin's new video to be released Friday. He also said he would be sharing a clip every day until the video aired. 
SAVANNAH AND NIC SPLIT UP
Although Todd had claimed that Savannah and Kerdiles were still on romantic terms last month, his daughter clarified things a few days later. After postponing the wedding, the pair have officially decided to split. 
Savannah herself made the official announcement in an Instagram post, assuring her followers — most of whom liked Kerdiles — that there was no bad blood between them. 
NOT TODD'S FAULT
Following the news, many were quick to believe that Todd's controlling ways caused Savannah and Kerdiles to end things. Savannah made it clear that this was not the case. 
Our relationship ended on our terms and because of us and things that we weren't giving each other [...]. There's no dad ruining our relationship," she said on a podcast episode of "Chrisley Confessions." 
CLEARING UP RUMORS
Two weeks later, Savannah was compelled to comment on her relationship status with another man in her life, Chadd Bryant. Rumors of romance emerged after Savannah posted a tributary selfie of her and Bryant. 
In a follow-up photo of the pair, Savannah again showed the hairstylist, but this time, she added a disclaimer that they are not dating. She laughed at the end. It appears Savannah is just fine being newly single.