DJ Khaled's Son Aalam Steals Hearts Showing His Cute Dimples While Riding a Toy Car (Photo)
The DJ and father of two shared with his followers a tender photograph of his youngest son. The comments about the adorable toddler have multiplied.
DJ Khaled, 44, whose real name is Khaled Mohamed Khaled, has been in heaven since becoming a family man. Amid his fame as a DJ, singer, songwriter, and producer with a lot of money, his family life shines brightest. 
Khaled is the proud father of two handsome boys with his longtime partner, Nicole Tuck. The youngest son of the Grammy winner is the protagonist of an image that, in less than two days, has reached more than 100 thousand likes.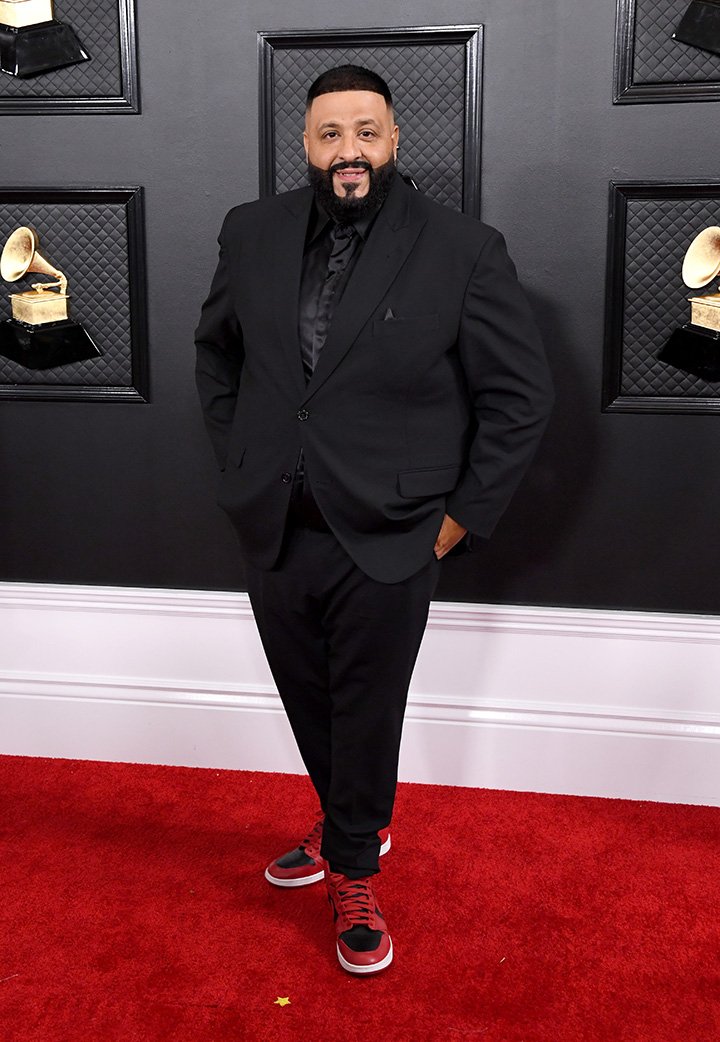 In the image, little Aalam appears riding a toy motorcycle while smiling at the camera. What makes him look even more adorable were the clothes he was wearing: a white T-shirt and dark sweatpants with a yellow side stripe with the word "Prince" in it. Khaled captioned the photograph:
"Riding out in my @princesports gear!  thanks @davegrutman @childsplayclothing "
DJ KHALED AND HIS WIFE
Nicole Tuck, 45,  is the wife of Khaled and the mother of his two sons. The couple has been together for more than ten years now and it seems like they are still happy and in love. 
Tuck and Khaled are believed to have known each other even before the latter became famous. Not much is known about how they met as they've kept that story private.    
PROUD PARENTS
The famous couple had their first child together in October 2016. The baby boy whose name is Asahd, literally drove his father crazy with joy.
Khaled shared photos and even a video of the arrival of his first-born son. In the posts, his words of love and devotion to his son were adorable. 
Back in January, the couple welcomed their second child. The arrival of the youngest of the children was also reviewed by his father on Instagram. 
A series of publications and photographs informed his followers of the process and the happy outcome. Soon he showed the first look of his newborn son. 
As a family man, Khaled wants to have many more children. His wish is to have a great family like the one he comes from. He shares some commentaries about him and his queen having the largest and proud family, such an ancient patriarch. 
A sign of their commitment to their children is their choice of name for their youngest son. After the baby was born, the record executive and producer received the Grammy Award.
During the award ceremony, the artist revealed the name that he and his wife chose for their second child. The name of the child, Aalam is a word that means "world" in Arabic. A special name for a loved child.