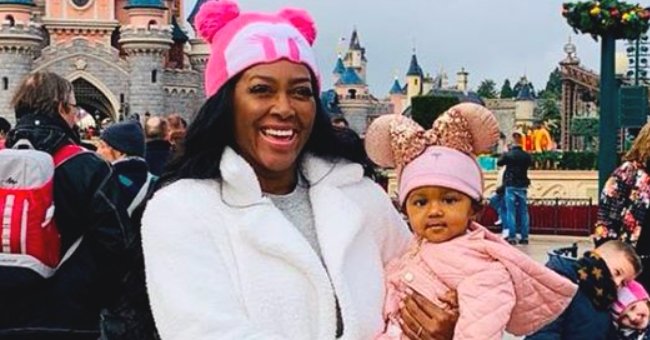 instagram.com/thebrooklyndaly
Lavish Vacations, Companion Dog, & Active Lifestyle — Inside Kenya Moore's Daughter's Childhood
Since her birth, Kenya Moore's baby daughter, Brooklyn Daly has continuously wowed her fans with her memorable moments, some of which she has shared with them on Instagram.
Kenya Moore is a mom to an adorable and active baby daughter, Brooklyn Daly, whom she shares with her husband, Marc Daly. She gave birth to Brooklyn on November 4, 2018.
It marked a special moment for Moore who introduced Brooklyn to the world for the first time in an exclusive chat with People in December 2018, revealing that having her baby daughter was everything she dreamed of.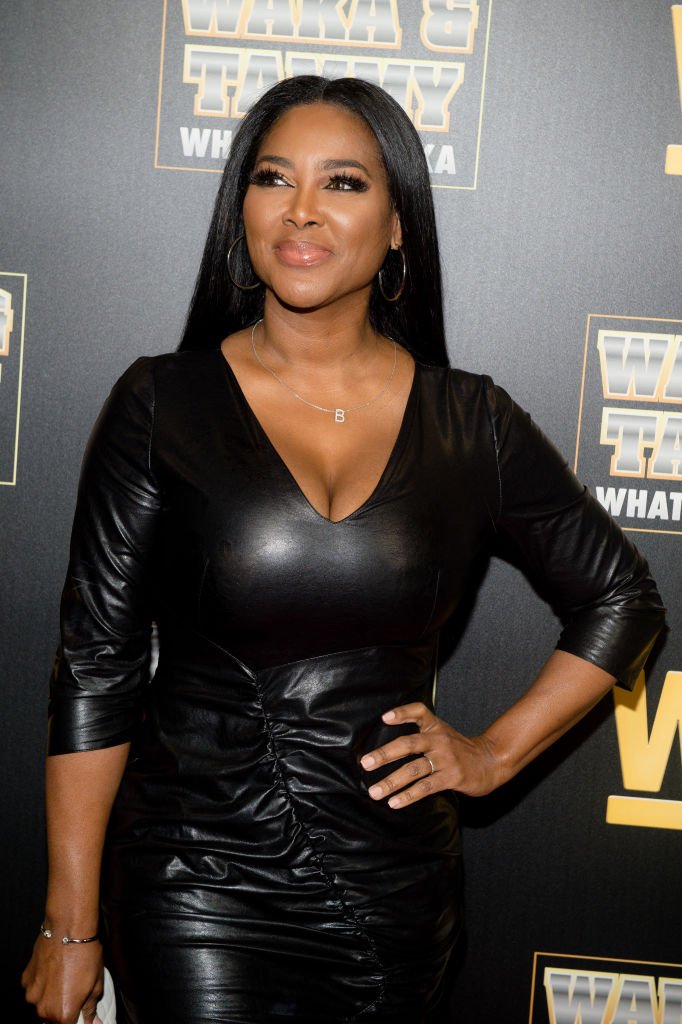 Kenya Moore attends the WE tv "Waka & Tammy: What The Flocka" premiere on March 10, 2020 | Photo: Getty Images
That first introduction was the beginning of many more to come with Moore going on to open an Instagram account for Brooklyn, through which she has shared many more of the little tot's memorable moments and active lifestyle.
One thing that is evident from all of those posts is that Brooklyn enjoys traveling with her mom. One post from September 2019 showed two pictures of the adorable baby in Greece, wearing a white dress.
Brooklyn was not alone on that trip as she was joined by Pilar Jhena, the daughter of Moore's friend and "The Real Housewives of Atlanta" co-star, Porsha Williams. It seems the television personalities were in the European country for filming ahead of RHOA's 12th season.
The girls took the opportunity to share cute snaps, with Moore sharing an adorable photo of Pilar Jhena and Brooklyn posing in front of a sea and the setting sun while strapped to their baby trolleys.
In November 2019, Brooklyn joined her mom for another trip. This time, the mom-daughter duo visited Paris and went to Disneyland to mark Brooklyn's first birthday.
Moore shared many snaps from the trip with her fans, including one that showed her and Brooklyn posing in front of Paris's Disneyland.
She wore a white coat jacket over blue pants and white sneakers while Brooklyn wore a pink coat and brown boots.
Last month, Brooklyn seemed to confirm her love for trips when a picture post on her Instagram page showed her smiling as she looked out of the window of an airplane from Atlanta's Dekalb Peachtree Airport.
Besides her love for traveling, Brooklyn also enjoys having fun with her toys, as evident in some of her posts. On January 1, the cute baby slid into the new year with a picture of her playing in her slide.
Brooklyn is also a pet lover which fans noticed when she was an infant.
In May, a video showed Brooklyn jumping and playing inside her baby trampoline while her mom hailed her in the background.
The toddler's Instagram page also shared a picture of Brooklyn riding her red and yellow toy car that month, smiling as she did.
Brooklyn is also a pet lover which fans noticed when she was an infant. In February, a picture post showed Baby Brooklyn wrapped in pink swaddling clothes and staring at her pet dog who watched over her.
In a post's funny caption, Brooklyn asked the brown pup what it was trying to do, adding that the bed was just for one person. The duo was at their playful best in a picture on Brooklyn's Instagram page in June that showed them cuddling.
Brooklyn's growth has been remarkable and her mom showed this when she shared a picture of her "Big Girl" during quarantine. She was wearing a blue hoodie and pants which she matched with white sneakers.
Two weeks ago, Brooklyn was a flower girl in a lovely picture that saw her sitting on a beach chair holding a yellow flower. She wore a brown and black print onesie which she matched with a raffia hat.
The soon-to-be 2-year-old girl is already a star with the world at her feet, a fact made more obvious when she landed her first major modeling gig at the age of one in May, bringing pride to her mom. There is only one way to go for Brooklyn from here on - upwards.
Please fill in your e-mail so we can share with you our top stories!