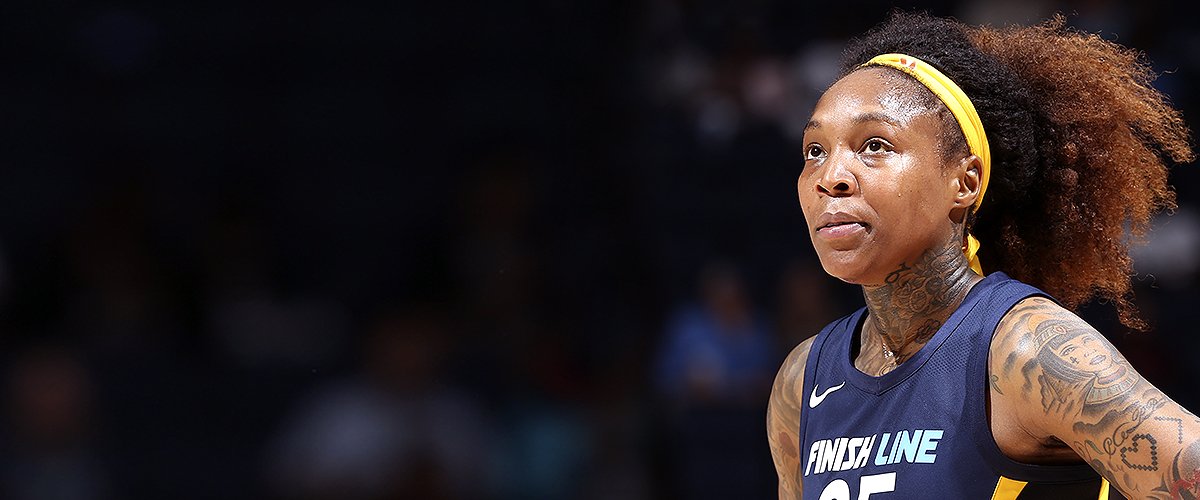 Getty Images
Cappie Pondexter Was Recently Found after Going Missing — Facts about the Former WNBA Star
Retired WNBA player Cappie Pondexter, one of the league's 20 greatest and most influential players in history, went missing and was found twice in the same week.
Born in January 1983, Cappie Pondexter is a former basketball player who was selected second overall in the 2006 WNBA Draft by the Phoenix Mercury.
Before retiring in 2018, Pondexter took home several accolades, including two WNBA championships, a WNBA Finals MVP award, and a gold medal in the 2008 Olympics.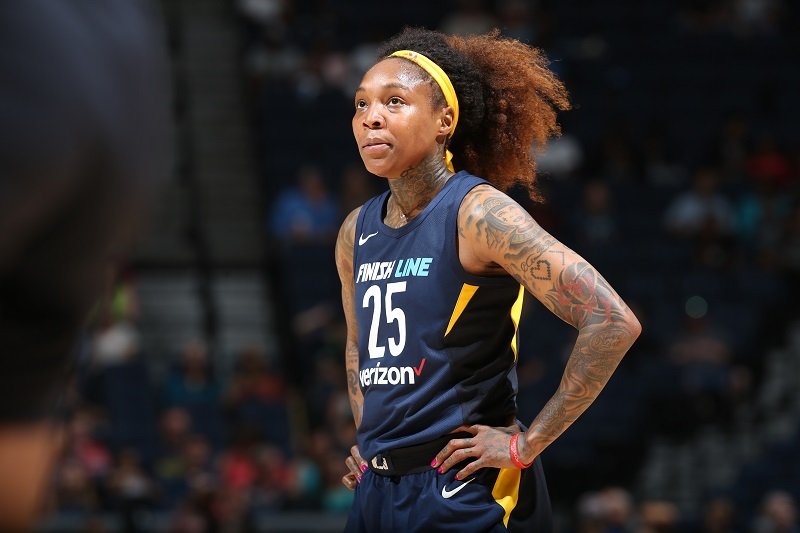 Cappie Pondexter on July 3, 2018 at Target Center in Minneapolis, Minnesota | Photo: Getty Images
CAPPIE PONDEXTER'S CAREER
Talking to Eshe Magazine, the former athlete revealed that she started playing basketball in Chicago when she was only ten years old, as that's when she realized she was really good at it.
She also pointed out that, after listening to Kobe Bryant say that he believed women would play in the NBA one day, she dreamed of playing in the NBA.
Eventually, when the WNBA was established, she got the logo tattooed on her biceps, and she started dreaming about playing in that professional league.
Apart from having a very successful 12-year run as a professional basketball player, she was named one of the WNBA's 20 greatest and most influential players in the league's history (along with living legends like Yolanda Griffith and Candace Parker).
The fact that Cappie Pondexter made it into the Top 20 wasn't surprising, especially because she became the second-fastest player to reach 5,000 career points in the league.
CAPPIE PONDEXTER'S RETIREMENT
After retiring, the former WNBA star confessed that she would miss her daily engagement with the fans because they would not have as much access to her as they had when she was an active player.
Pondexter also said that she wanted to stay close to the game and give back to the community through Nike and USA Basketball, Jr. NBA, and Jr. WNBA.
If being one of the most prominent WNBA players in history wasn't hard enough, she also co-founded an image consulting firm called 4Season Style Management.
The former WNBA player went missing again shortly after being released from custody.
Established in 2006, the company is all about giving athletes a safe and comfortable place to "bring in fashion." Cappie Pondexter revealed that she is no longer in partnership with the co-founder, Lisa Craig. She explained:
"It was a great partnership. […] I'm looking forward to staying close to the fashion industry now that I'm retired and really diving into it."
CAPPIE PONDEXTER GOING MISSING
For Pondexter, the last few days have been a roller-coaster. On October 8, the official Twitter account of the WNBA Players Association shared that the living legend had gone missing.
In the tweet, they asked anybody with information about Pondexter's whereabouts to contact authorities. What nobody knew was that, in fact, she had been arrested on suspicion of battery on October 6.
As NBC Sports reported, it was part of a citizen's arrest that took place in Los Angeles. Police officers did not witness the alleged incident that led to her arrest. Still, they held her in custody based on a private person's complaint.
TMZ has been actively sharing updates on her case. They revealed that Pondexter refused to identify herself and didn't have her ID on her when arrested, so she was booked as Jane Doe.
GOING MISSING AGAIN
On October 8, Cappie Pondexter was released on her own recognizance, revealed LAPD Officer Mike Chan, which means that she didn't need to post bail.
Unfortunately, it was reported on October 10 that the former WNBA player went missing again shortly after being released from custody.
Her representative, Chuck Walton, initially believed that she had walked off somewhere in Downtown Los Angeles and was concerned about her well-being.
Hours later, she was found in Los Angeles safe and sound. Cappie Pondexter herself reportedly admitted to being thankful for the outpour of love and support.
Please fill in your e-mail so we can share with you our top stories!