DJ Khaled Melts Hearts Listening to Music with His Adorable Son Aalam in a Sweet Video
DJ Khaled's fans could not help but gush over his baby boy, Aalam's adorable video listening to music with his father.
DJ Khaled captured a sweet bonding moment with his little boy, Aalam, while listening to his new music. In the clip, the music producer's son sat on his father's lap while trying to talk and moving to the song.
Meanwhile, Khaled held Aalam in his arms while singing and talking to his son. "We [are] the biggest in the game," he said. "We [are] the best."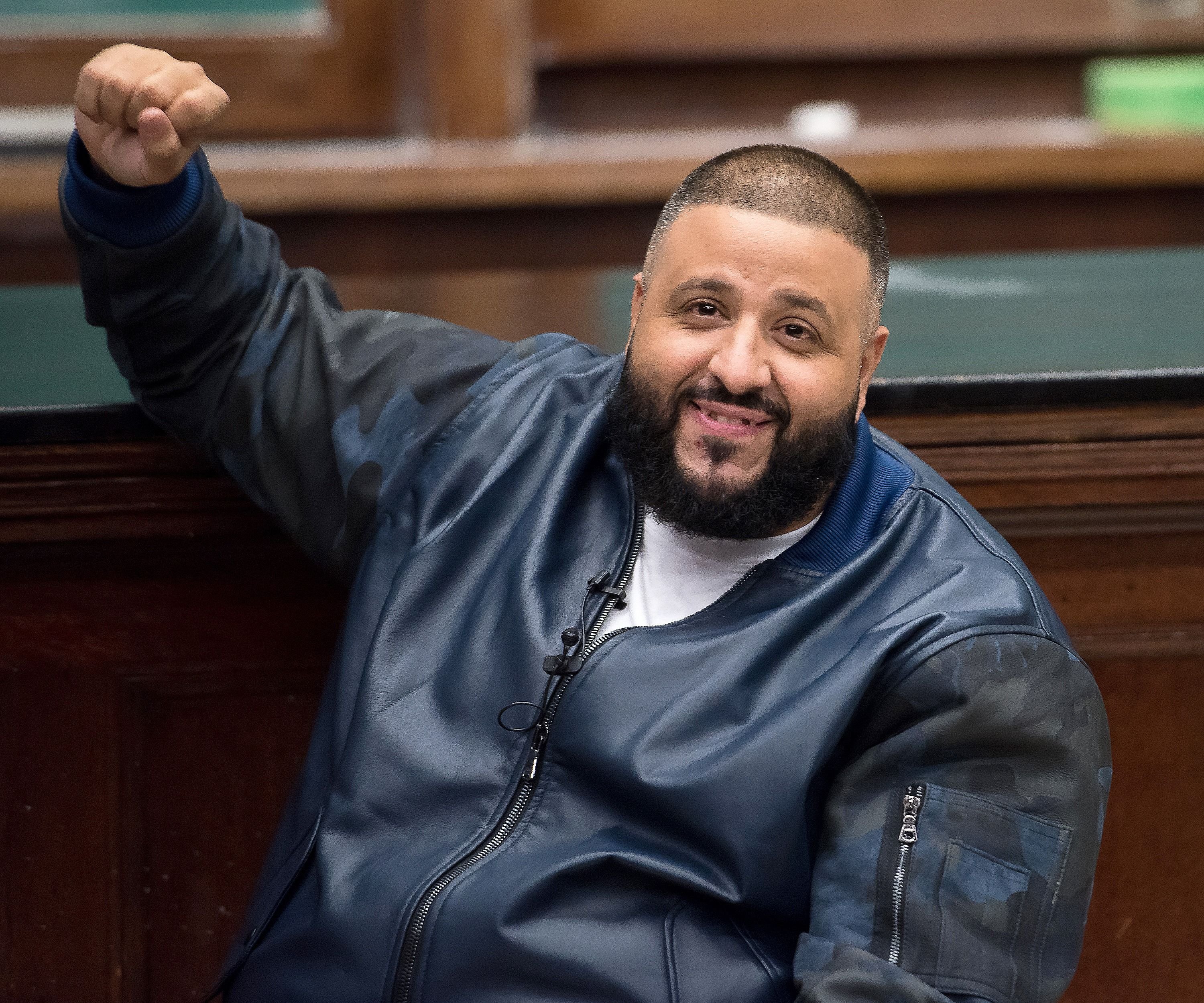 The famous DJ and his wife, Nicole Tuck, welcomed their son on January 20, 2020, joining their toddler, Asahd, born in 2016. Khaled documented his son's arrival, including the waiting time at the delivery room with his wife's doctor.
Among the photos he posted was one with his eyes closed while praying and another giving the doctor a high five. "THANK YOU ALLAH," he wrote. "THANK YOU MY QUEEN NICOLE! BLESS UP DR JIN!"
Several artists in the industry sent their congratulations through the comments section, including Chance the Rapper, DJ Clark Kent, and Busta Rhymes who wrote, "CONGRATS KING AND QUEEN."
Last July, Khaled and his family celebrated his milestone, reaching the top spot on Apple Music for his single, "Popstar."
Shortly after his arrival, the father-of-two shared the first photo of his newborn son on Instagram, sleeping soundly next to his older brother, Asahd, in their family's home.
Khaled announced his second boy's name during his acceptance speech for the Best Rap/Sung Performance for his track, "Higher," with John Legend. Aalam was named in tribute to the late rapper, Nipsey Hussle, which is Arabic for "the world."
The "Wild Thoughts" artist is a devoted father and loves his kids deeply, even naming one of his albums, "Father of Asahd" and crediting his older son as an executive producer.
"[I'm focused on] being the most amazing father and the most amazing king to my queen," the artist previously shared. With a new child in the family, a musical tribute to Aalam may well be on its way.
Last July, Khaled and his family celebrated his milestone, reaching the top spot on Apple Music for his single, "Popstar," with a candle-lit chocolate cake. In a video shared on Instagram, the mom-of-two held the cake while Khaled and their sons blew the candle.
Khaled's track featured fellow artist and long-time friend, Drake, who also appeared in his music, "Greece." Both songs have been topping the charts in the US and UK.