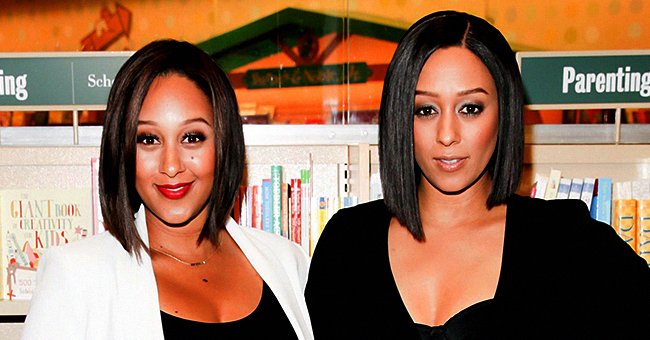 GettyImages
'Sister, Sister' Stars Tamera & Tia Mowry Haven't Seen Each Other for 6 Months Amid Pandemic
"Sister, Sister" star twins Tia and Tamera Mowry have not been able to see each other in the flesh for over six months now due to the COVID-19 pandemic and their reunion is sure to be full of love and tears.
Uncertainty is the new certain in the age of COVID-19. Thousands of people have not seen their loved ones in months due to the looming fear of catching the novel virus and of course, the strict rules and regulations that have followed in the wake of its wildfire spread.
Taking a pause from life as we knew it is vital for the well-being and safety of our loved ones during this time, and Tamera Mowry knows it to be true. That is why she has not seen her beloved twin sister, Tia, in over six months.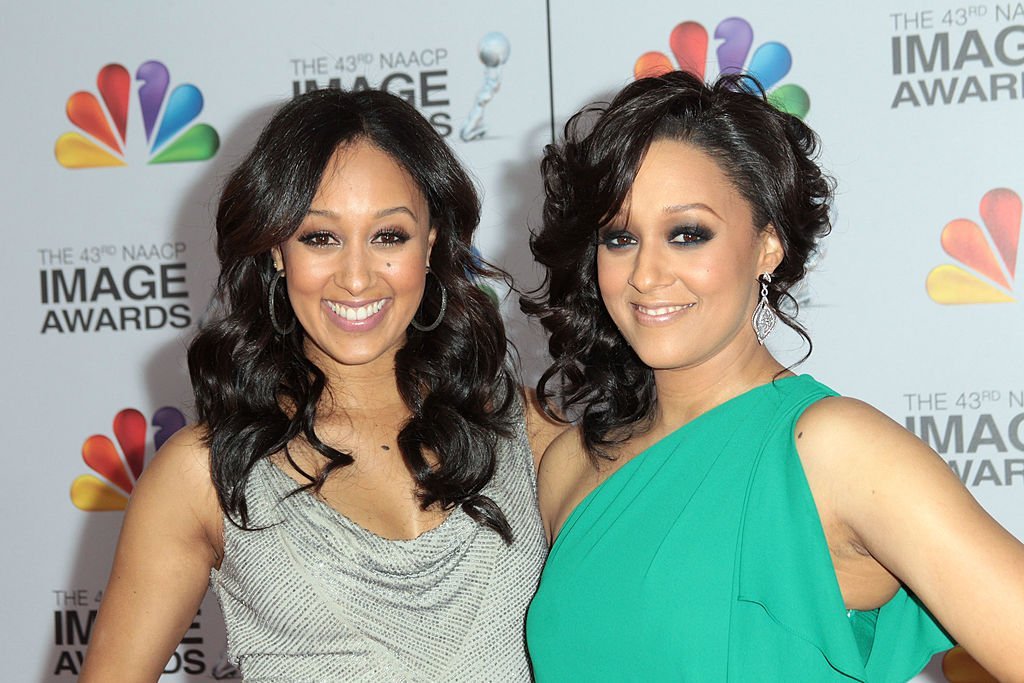 Tamera and Tia Mowry attends the 2012 NAACP Image Awards in Los Angeles, California. | Source: Getty Images
Speaking to Entertainment Tonight about the painful separation, Tamera said that she has not seen her sister in person since the virus started to spread rapidly in March, which sure seems like eons ago now.
The actress revealed that she and her sister had planned to head up to L.A. some time ago, but unfortunately, there was a surge in the city during the time. So the sisters made a necessary but hard decision of not meeting up.
THEIR REUNION IS GOING TO BE EMOTIONAL
With Tamera living in Napa and Tia working on "Family Reunion," the sisters could not manage to get together. But Tamera knows that they will meet soon and she knows for a fact that they are going to cry when they actually get to see each other in the flesh.
Since the sisters have not met in a long time, it means they could not even attend their brother Tavior's wedding to Zandy Fitzgerald last month...
This is especially hard for the twins because this kind of separation is not something that they are familiar with. Revealing that this has been the longest they have gone without seeing each other, Tamera told Entertainment Tonight:
"We've been mapping it out. We've been like, 'You know, it's been like, six months!' And it sucks, because with COVID, and when you're working on a set, they are so particular."
THEY VIRTUALLY MEET OVER ZOOM
For now, Zoom has been like a wet washcloth to soothe the sisters' fervent desire to meet each other until they can replace it with the unparalleled feeling of getting to hug each other.
According to Tamera, she and Tia text each other almost every other day, and every two weeks, they have happy hour during which they catch up to have a glass of wine and just talk away.
Since the sisters have not met in a long time, it means they could not even attend their brother Tavior's wedding to Zandy Fitzgerald last month after almost three years of dating.
Back in March when Tia talked about not being able to see her parents and siblings, she could not hold back her tears. That is just how deep their bond goes. Their reunion is surely going to be an emotional one.
Please fill in your e-mail so we can share with you our top stories!