Astrid Menks Is Warren Buffett's Second Wife — inside the Billionaire's Personal Life
Business mogul Warren Buffett has lived through two marriages. While his marriage to Astrid Menks passes for a classical Hollywood romance, his first marriage held more mystery.
Warren Edward Buffett is famed for his numerous investments, business strategies, and his place as the CEO of Berkshire Hathaway. Aside from being one of the world-famous billionaires at 90, the business tycoon has an interesting personal life.
Growing from a youngster born in Omaha, Nebraska, into a celebrated entrepreneur, father of three, and a grandfather to many put Buffett's life in the front lines of media-worthy topics.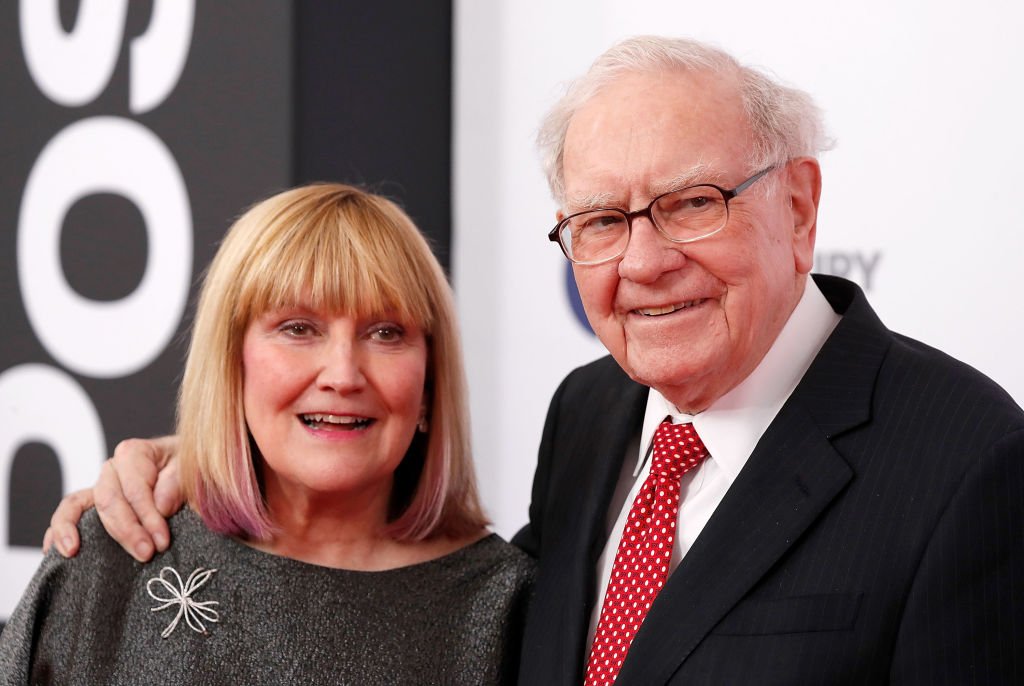 With that, it is not far fetched that several facts about the mogul are known to the public. However, several aspects, including intimate details about his first marriage, are alien to even his biggest fans.
WARREN BUFFETT'S MARRIAGE TO HIS FIRST WIFE
Buffett and his first wife, Susan Thompson, met and bonded over their shared interest in music. They met through Buffett's sister, Roberta, who was at the time Thompson's roommate at Northwestern University.
Although Thompson was seeing someone else at the time, her initial friendship with the businessman grew into something bigger. Thanks to years of musical wooing, the pair eventually tied the knot in 1952. Warren Buffett's marriage to Susan Thompson yielded three children, Susie Buffett, Howard Buffett, and Peter Buffett.
BUFFETT AND THOMPSON ENJOYED AN OPEN MARRIAGE
The couple enjoyed a blissful marriage for over two decades. In 1977, Warren Buffett and Susan Thompson came up with a new marriage arrangement and began living separately, with the latter moving to California in pursuit of her music career.
Before the separation, the twosome had extra-marital affairs, known to each other. While Buffett was seeing Washington Post publisher Katherine Graham, Thompson retaliated by having an affair with her tennis instructor, John McCabe.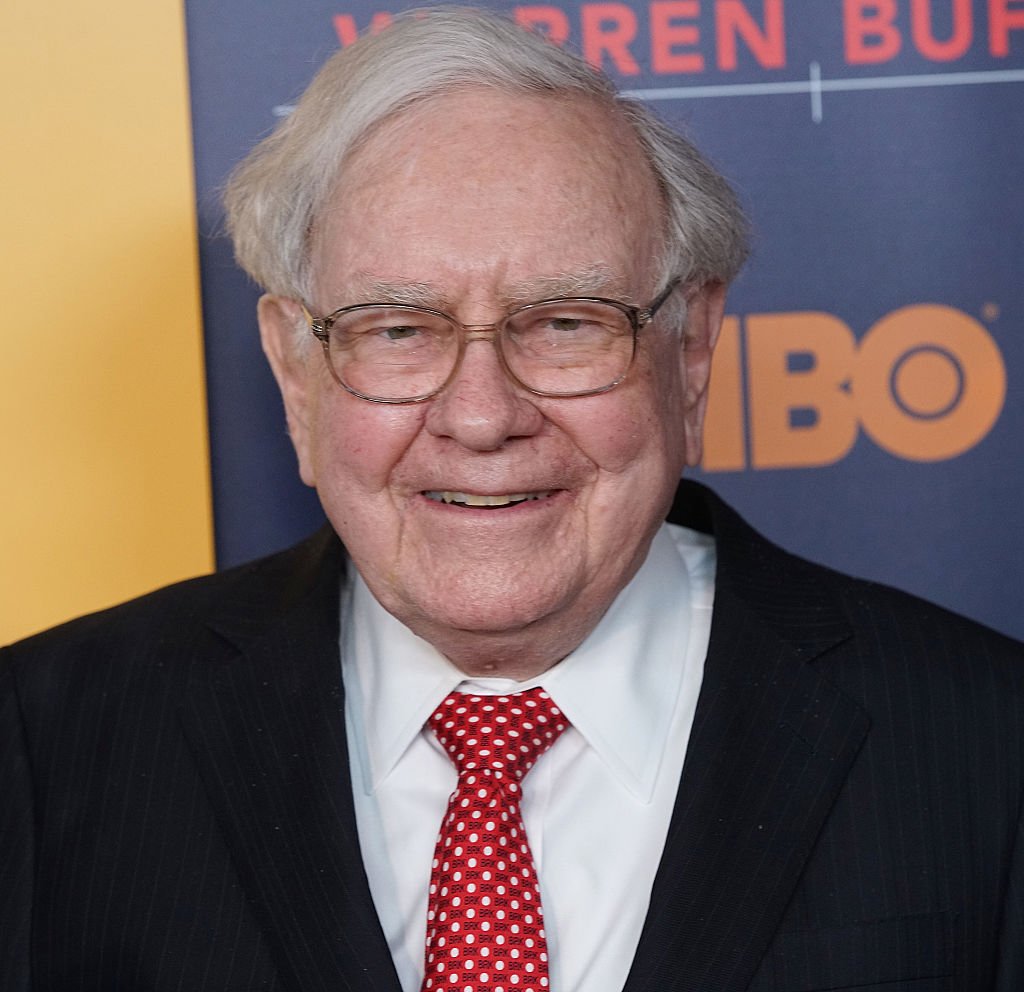 Despite seemingly being separated, the duo remained happily married, with no plans for a divorce. Interestingly, during their time apart, the entrepreneur sustained a relationship with Astrid Menks, who would go on to become his wife. 
Thompson was in on the arrangement, as she reportedly introduced her husband to Menks. Sources also reported that the trio signed family Christmas cards as "Warren, Susan, and Astrid."
Buffett has been known to refer to his marriage as open and unconventional. His children also favored the relationship. Their only daughter, Susie, once pointed out that unconventional was not a bad thing.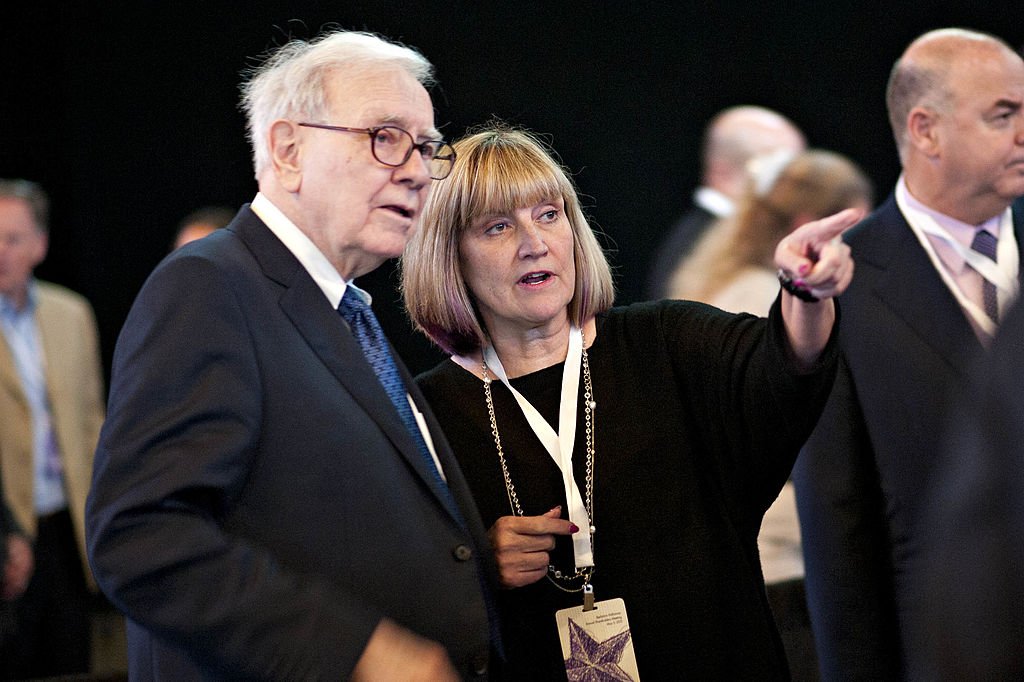 She also advised that more people tried it out. The "unconventional" arrangement continued amicably until Susan Buffett's death in 2004 following a battle with cancer.
WARREN BUFFETT'S SECOND MARRIAGE
Two years after the Omaha Billionaire lost his wife, Susan, he decided to settle down with Astrid Menks. The two legalized their union in 2006. Warren Buffett's kids showed their support for the couple who held their wedding in Nebraska.
While the Omaha billionaire was 76 at the time, his bride was 60. Although their love story began long before their marriage, the intimate ceremony marked new beginnings for them.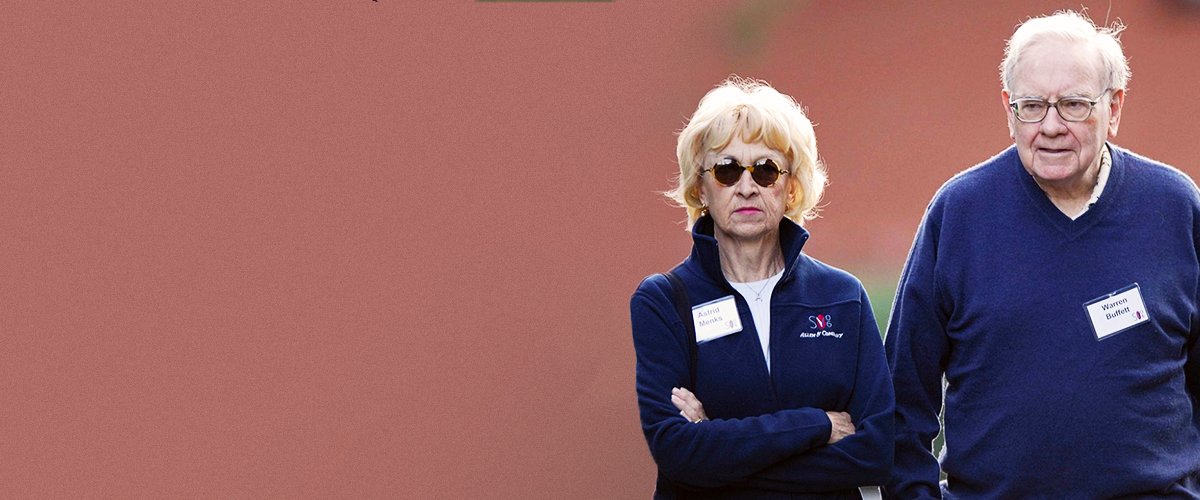 A BRIEF PREVIEW OF THEIR LOVE STORY
Buffett and Menks have lived together since the 70s. Menks moved in with Thompson's husband shortly after the late songstress introduced them. The two women encountered each other earlier on at the French Café, where Menks worked as a waitress and Thompson, a singer.
Fully aware of her companion's attachment to his then-wife, the former waitress opted to settle for what he could offer; companionship. She dedicated her time to caring for Buffett, attending to his emotional and nutritional needs while keeping his home together.
According to the investment mogul, the two women played unique parts in his life. While Susan put his life together, Menks kept his life together. The situation worked for everyone involved, including the kids.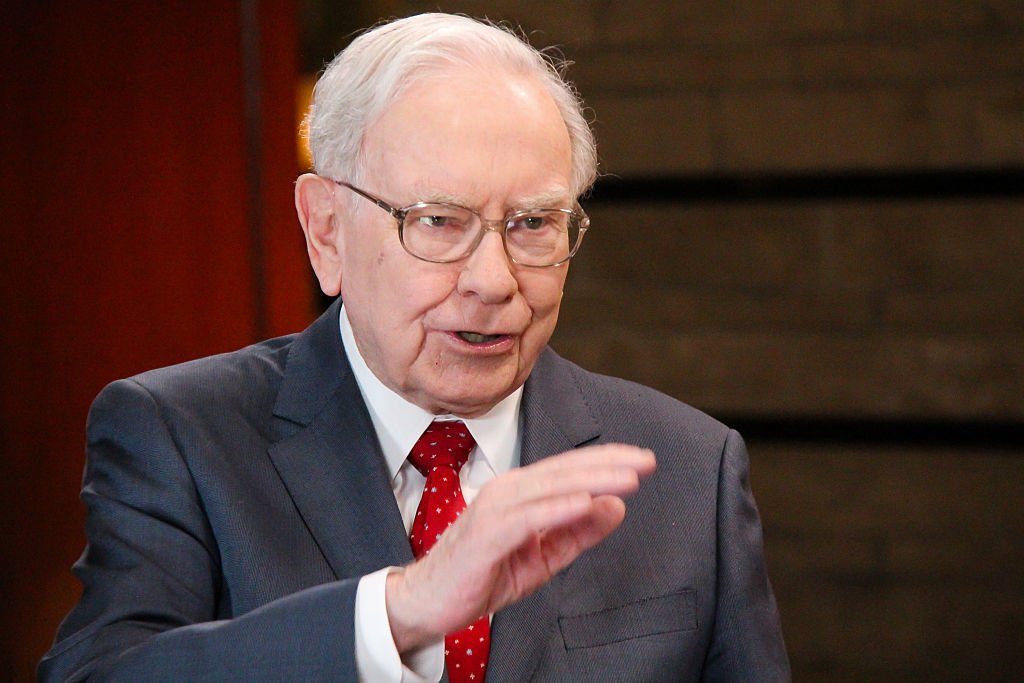 BUFFETT'S BIOGRAPHY AND CAREER
Despite having a seemingly perfect life, and a relationship history many could only fantasize about, Buffett has some regrets. In his biography, the 90-year-old opened up about these regrets. He disclosed that letting Susan Buffett walk out of their Omaha home in 1977 was the biggest mistake he ever made.
Aside from his complicated romantic life, the icon shared more revealing facts in his biography. Born in 1930 in Omaha, Nebraska, Buffett was the only son and the second of three children. 
His father, Howard Buffett, was a congressman, while his mother, Leila, dedicated her time to her kids. He nurtured his thirst for business from an early age and attempted to skip college to pursue his business dreams. 
His father's interference, however, made him secure a degree from the University of Nebraska before enrolling in the Columbia Business School.
BUFFETT'S CAREER AND JOURNEY TO SUCCESS
Before attaining his billionaire status, Buffett worked as an investment salesman at Buffett-Falk & Co. He proceeded to work as a security analyst at Graham-Newman Corp for two years. Eventually, the mogul became a general partner at Buffett Partnership Ltd for thirteen years.
He assumed his role as CEO of Berkshire Hathaway in 1970. In the 70s, the legend acquired major stocks in top organizations like The Washington Post Company and ABC Capital Cities. 
He expanded his stock investment in the 80s, purchasing shares in Salomo Inc. and The Coca-Cola Company. The investment genius became a billionaire in 1990 and has maintained his status over three decades later.