See Salma Hayek Steal the Show with Her Eye-Catching Dirndl in an Old Clip
Salma Hayek is quite active on social media, to the delight of her fans. Recently, the acclaimed film actress took to her Instagram page to share a video of herself donning a striking dirndl.
Uploaded on October 7, the adorable clip was filmed during her appearance on "Wetten, dass..?" in 2008. In the caption, Salma Hayek explained that when she was still breastfeeding her daughter Valentina, she lost a bet in the hit German show.
According to the award-winning actress, her forfeit at the time was to wear the traditional dirndl, which popular German designer Karl Lagerfeld convinced her to wear.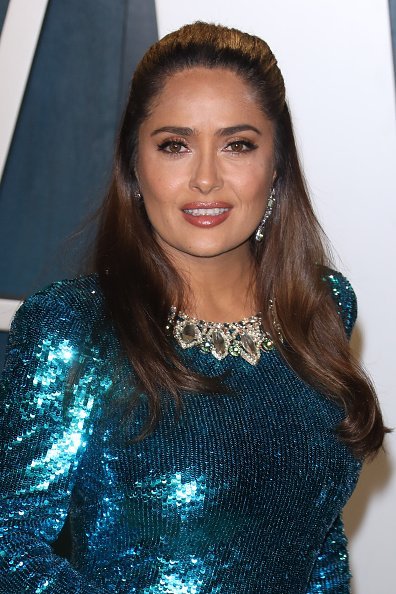 SHE LOOKED IMPRESSIVE
Not being able to say no to Lagerfeld, the 54-year-old beauty put on a dirndl, which Hayek admitted she could barely get herself in. The garments have low necklines and tight-fitting bodices.
According to Inquisitr, dirndl is the style of dress that women often wear at Oktoberfest events. In the video, Hayek can be seen strutting down a hallway. She matched the dirndl with a black patent leather platform heels.
The actress, who kicked off her career in Mexico starring in the telenovela "Teresa," accessorized herself with a black choker and styled her hair in braided pigtails.
"Wetten, dass..?" host Thomas Gottschalk held out his hand to help her down the stairs. The host then spun her around before leading her to the couch.
Hayek's daughter Valentina Paloma Pinault turned 13 on September 21.
Hayek sat down beside Lagerfeld and was presented with a floral bouquet. The audience of the famous show appeared to be delighted to see the actress in a dirndl.
THE VIDEO HAS GONE VIRAL
With more than 16.2 million Instagram followers, Hayek's post went viral in no time, and many left positive remarks in the comment section. One person said that no one could rock dirndl better than the actress.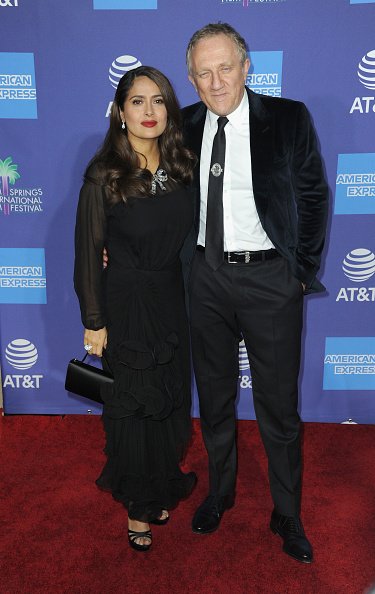 ANOTHER THROWBACK POST
Hayek's daughter Valentina Paloma Pinault turned 13 on September 21. The doting mother gave Valentina a shoutout by sharing a sweet snap of herself and her daughter when the latter was just a baby.
"Valentina, I never wished for someone to exist as much as I wished for you to come into my life," Hayek wrote, adding that Valentina is her greatest teacher, joy, and hope.
Hayek shares Valentina with her husband François Henri Pinault, whom she married in 2009. Pinault is the President and CEO of the international luxury group, Kering.
In March 2007, Hayek and Pinault shared the great news of the actress's pregnancy. Simultaneously, the couple also announced their engagement. Hayek was 41 years old when she gave birth to Valentina.