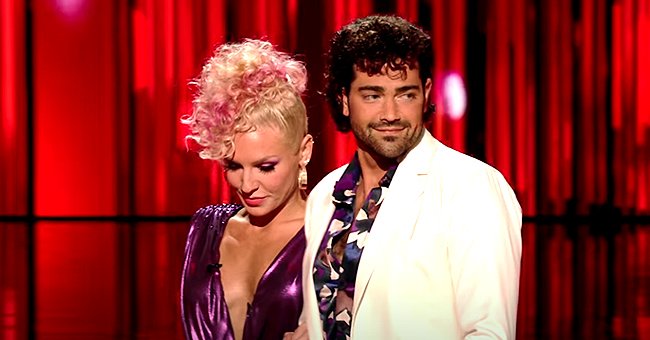 YouTube/Dancing With The Stars
DWTS' Sharna Burgess and Jesse Metcalfe Eliminated after Performing Tango on '80s Night
The last aired episode of this year's DWTS stint saw Sharna Burgess and Jesse Metcalfe coming out in the bottom two positions during the '80s dance theme.
"Dancing With the Stars" competitors Sharna Burgess and Jesse Metcalfe were butted out at the last-aired episode after they were ranked in the lowest positions.
The latest dance, which was '80s themed, had all the "Dancing With the Stars" competitors decked out in colorful apparel to deliver their expertise and win fans' votes.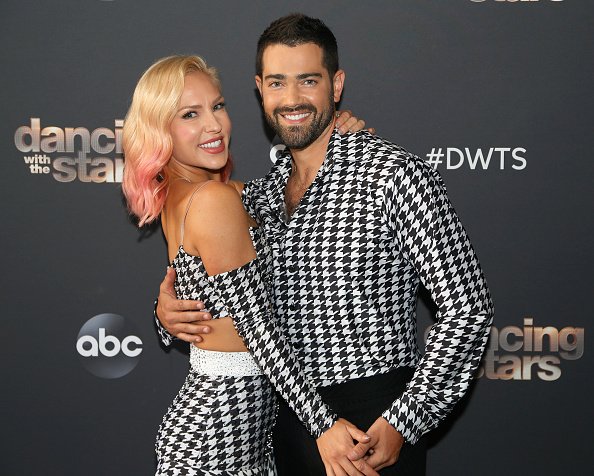 Jesse Metcalfe and Sharna Burgess during the season 29 premiere of "Dancing with the Stars." | Photo: Getty Images
Burgess, 35, and her partner, Metcalfe, performed a Tango dance to 1985's "Everybody Wants to Rule the World" by Tears for Fears. While Metcalfe rocked an all-white suit, Burgess shimmered in purple apparel.
However, after Monday's performances, the duo earned 19 points out of the 30 points required to remain in the "race." Judge Bruno Tonioli noted that Metcalfe's timing went somewhat wrong, while Carrie Ann Inaba shared the same sentiment.
While Derek Hough gave Metcalfe credit for his performance, he pointed out that the "framework" of their dance went awry. Burgess and her dance partner were at the bottom two with the pair of Peta Murgatroyd and Vernon Davis.
With the fate of the two teams now left in the hands of the judges, specifically Inaba and Tonioli, NFL's Vernon Davis and his partner were given the green light, leaving Metcalfe and Burgess out of the race.
He, however, noted that the over sensitivity had its benefits.
In days leading up to their '80s performance, Metcalfe was quite emotional during one of their rehearsals as he opened up on his childhood while the vintage music brought back memories.
Metcalfe, who starred in "Desperate Housewives," shared that he felt like he did not fit in growing up, and this made him alienate himself from his peers. He told Burgess:
"It takes a long time to let feelings of not being accepted go. But this week, I feel like I'm ready for a breakout performance."
Once reflecting on his breakout role on "Desperate Housewives," Metcalfe, 41, shared that he does not think his character could thrive in recent times.
In the 2004 drama series, Metcalfe played a young gardener, John Rowland, who was having an affair with housewife Gabrielle Solis, played by Eva Longoria.
For him, in recent times, people have become overly insensitive, and his John Rowland role might not be well accepted. He, however, noted that the over sensitivity had its benefits.
Since garnering acclaim on "Desperate Housewives," Metcalfe has gone on to star in many movies and TV series such as "2 Broke Girls," John Tucker Must Die," and "Dallas," among others.
Please fill in your e-mail so we can share with you our top stories!