Kendra Wilkinson Is a Mother of 2 and Doesn't Want More Kids — inside Her Motherhood
Motherhood holds unique meanings to different women. To television personality Kendra Wilkinson, it means making sure her kids have the lives they deserve.
Television personality and model, Kendra Wilkinson, is a dedicated mother to her two adorable children. Although she appears to have it all under control at first glance, the 35-year-old's journey through motherhood has seen its ups and downs.
Wilkinson does not pretend to know it all when it comes to being a mother. Like every mom out there, she sails through the motherhood water, one day at a time, hoping to learn something new to make her journey worthwhile.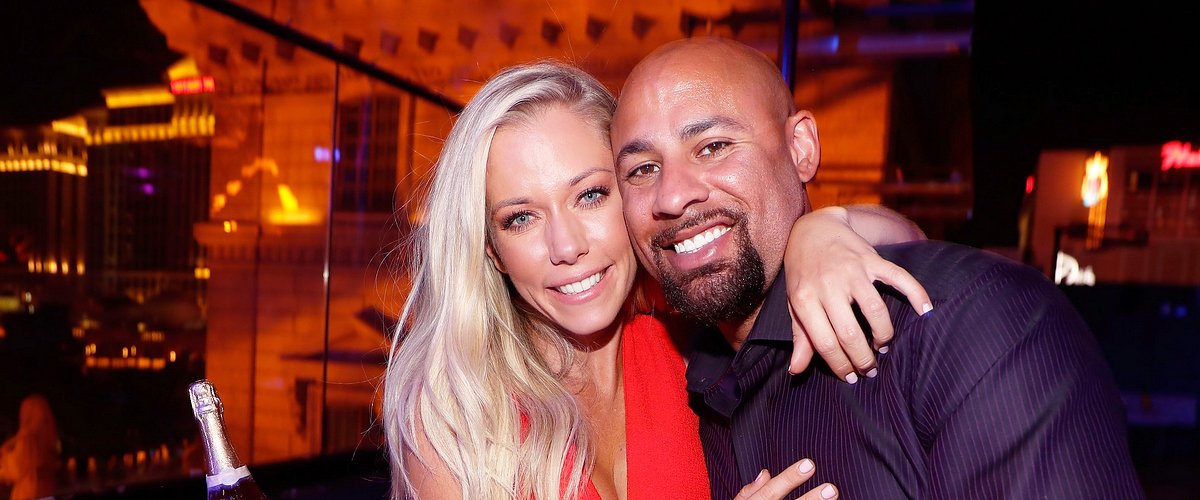 So far, she's done an excellent job raising her children, even without a husband, a feat not many single moms could boast of. Here is how this strong woman deals with motherhood seamlessly.
KENDRA WILKINSON'S CHILDREN
Wilkinson experienced her first taste of motherhood in 2010, following the birth of her first son, Hank Baskett, 10. Four years later, she welcomed her daughter, Alijah Mary Baskett.
The reality star shares her two children with her ex-husband, Hank Baskett, whom she divorced in 2018 after nine years together. The former sweethearts now co-parent their kids to ensure they grow up with the closest thing to a normal family.
KENDRA WILKINSON'S TAKE ON HAVING MORE KIDS
With two little ones in place, Wilkinson has no plans of taking in again. The television personality has been open about her complicated journey to motherhood, which included two difficult pregnancies.
Her past pregnancies resulted in severe postpartum depression, which left her a mess during and after her pregnancy. Given her experiences, Kendra Wilkinson ruled out any chance of going that route again.
However, the 35-year-old is open to expanding her family and has been vocal about it. During a revealing session in 2017 about her battle with postpartum depression, the icon disclosed her willingness to opt for adoption should the need to have more kids arise. Other than that, two children were enough!
ON MOTHERHOOD AND PARENTING
As a single mother, Wilkinson has strived to provide for her kids even at the expense of her fame. Shortly after her divorce, the icon delved into real estate as a means of earning extra cash to fend for herself and her babies.
Despite her efforts, the mother-of-two still faced criticisms for some of her parenting choices. But Wilkinson made sure to rub it in critics' faces that she was an awesome mom, who made sacrifices so her children can have the lives they deserve.
That includes letting them in on the details about her "Girl Next Door" days and the Playboy Mansion. Letting her kids know who she was from a tender age would save them the emotional torture of finding out the hard way.
Another of her parenting gimmicks was introducing her children to sex education earlier on in their lives. That way, she could guarantee that she laid the foundation for their knowledge of the topic before they filled their minds with soiled details making the rounds in the media.
Admittedly, Wilkinson's objective as a mother is to ensure her kids grow up with an open heart and love themselves. Although single-motherhood makes it no easier, she remains dauntless.
KENDRA WILKINSON'S MARRIAGE TO HANK BASKETT
The California-born actress has soared the dating scene with ease since her divorce. She sustained a short-lived relationship with businessman Donald "DJ" Friese, which lasted four months. Aside from her dating history, Wilkinson only ever married once.
She tied the knot with NFL player Hank Baskett in 2009, and their union blossomed for nine years. Kendra Wilkinson filed for divorce in April 2018, citing irreconcilable differences. The duo separated on amicable terms, agreeing to joint and legal custody of their kids. They have since prospered as co-parents.
KENDRA WILKINSON'S BIOGRAPHY
The "Girl Next Door" alum landed the planet on June 12, 1985, born to parents Patti and Eric. Her parents divorced when she was eight. She and her brother, Colin, grew up in Clairemont, San Diego.
In 2004, Kendra Wilkinson met Hugh Hefner and ultimately became one of his girlfriends at his request. That began her days in the Playboy Mansion, which ended after she moved out in 2009 to nurture her relationship with Baskett.
Wilkinson featured in the E! reality show, "The Girl Next Door," while living in the Playboy Mansion. She did a spin-off titled "Kendra" after moving out, taking viewers through her life away from the famed mansion.
Some of her other projects include "Scary Movie 4," "The House Bunny," and "Curb Your Enthusiasm." Since embracing motherhood, Kendra Wilkinson seems to have abandoned her life in the spotlights, making infrequent television appearances.