Kendra Wilkinson's Ex-husband Allegedly Cheated on Her with Transgender Model — a Quick Recap
In 2009, reality TV star Kendra Wilkinson married her ex-husband Hank Baskett amidst much fanfare. However, the marriage suffered a massive setback after rumors emerged that the former NFL star had an affair with a transgender model. 
TV personality Kendra Wilkinson is best known for starring on the E! reality TV series "The Girls Next Door" as one of several girlfriends of the late Hugh Hefner. 
Wilkinson met Hefner back in 2004 and later featured on the popular E! TV series alongside Hefner's other girlfriends Holly Madison, and Bridget Marquardt. The glamour model quickly warmed her way into the hearts of fans due to her bubbly personality.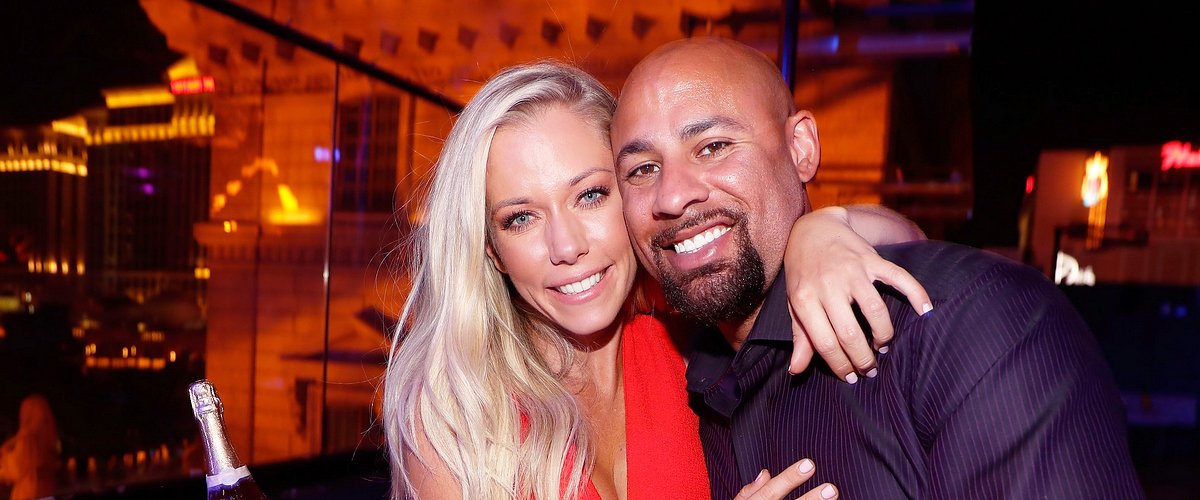 In 2009, Wilkinson moved out of the playboy mansion after meeting her ex-husband Hank Baskett. The couple later got married that same year at the Playboy Mansion amidst great fanfare.  
The couple looked like a perfect match and always put up a united front. However, their marriage suffered some low moments, including Wilkinson going through postpartum depression for nearly two years, after the birth of their first child, Hank IV.
Barely surviving the first setback, their marriage was rocked by cheating allegations in 2014. Despite their best attempts to paper over the cracks, the former lovebirds eventually fell apart.
KENDRA WILKINSON'S EX-HUSBAND HANK BASKETT ACCUSED OF CHEATING
In 2014, while Kendra Wilkinson was eight months pregnant with her second child, daughter Alijah Mary, 6, rumors began to emerge that the former NFL wide receiver had cheated on his ex-wife with a transgender model. 
The "Kendra on Top" star first found out about the cheating allegations through a phone call from her agent before the news hit the tabloids. 
Baskett initially denied the allegations, but after reports emerged that the woman had taken a lie detector test, the 37-year-old former football player came out with the truth.
After the news of her husband's alleged extramarital affair became public knowledge, Wilkinson sat down for an interview with E! News' Giuliana Rancic, where she talked about her marriage drama. She also opened up about how she lost it with her husband and even flushed her wedding rings down the toilet.
Despite the news causing a lot of media frenzy at the time, there was still a lot of uncertainty as to what transpired between Baskett and the transgender woman. While opening up about the ugly incident, a teary-eyed Baskett had this to say:
"I messed up. I put myself in a bad situation. And everything through me brought pain upon this family."
While recalling the incident, the former pro footballer revealed how he was directed to a particular address by a couple he met at a grocery store when he approached them to buy marijuana. Baskett claimed he made use of the restroom once he arrived at the address. 
Once he emerged from the restroom, Baskett revealed he found the transgender woman nude and making out with another transgender woman. Baskett claimed he froze at that moment, and the woman who had answered the door proceeded to fondle him through his basketball shorts. 
Baskett revealed he was traumatized by the incident and found it difficult to open up to his friends and family about what had happened to him. Even when news of the encounter was made public, the former NFL star could not still find the courage to open up about the truth to his family and, most especially his wife.
FIGHTING TO SAVE THEIR MARRIAGE
Hank Baskett vehemently denied multiple reports in the media that claimed mutual masturbation occurred between him and the woman. After finding the strength to open up to Wilkinson, the former couple was able to shut down the rumors, but the media storm had already left scars in their marriage.
Baskett and Wilkinson sought help through therapy and even featured on WE Tv's "Marriage Boot Camp: Reality Stars," all in a bid to try and fix their marriage and rebuild the broken trust between them. 
During a 2016 interview with Steve Harvey, Wilkinson revealed how Baskett gave her the freedom to explore other options when she first began to have doubts about continuing their marriage. She explained they eventually worked through the doubts and found their way back to each other's arms.
The duo even got their fans buzzing that same year when they celebrated their seventh wedding anniversary. The mother of two took to her Instagram page to pen down a sweet tribute to her husband.
KENDRA WILKINSON AND HANK BASKETT END THEIR MARRIAGE 
In April 2018, Kendra Wilkinson stunned her fans when she filed for divorce from Baskett after almost nine years of marriage. Shortly after his ex-wife filed divorce papers, the retired NFL star filed similar legal documents. 
The pair cited irreconcilable differences as the reason for their divorce and revealed that they had been separated since January 1, 2018. The news of their separation came as a surprise to many of their fans.
However, sources close to the couple had always known their marriage never truly recovered from the cheating scandal. While speaking on Wilkinson's marriage drama, a source told PEOPLE:
"Even though she decided she was going to stand by her man their marriage was definitely forever impacted by his cheating."
The former couple finalized their divorce in February 2019. Details of Kendra Wilkinson's divorce from Baskett revealed that the duo agreed to split joint legal and physical custody of their two children, son Hank IV, 10, and daughter Alijah Mary, 6.
KENDRA WILKINSON'S LIFE AFTER DIVORCE 
Since her divorce from her ex-husband Hank Baskett, Wilkinson has been enjoying her new single status and was briefly involved with wealthy businessman boyfriend Donald "DJ" Friese. 
Over the last few months, there have been several media speculations regarding the relationship status of the blonde beauty. And Wilkinson has made an effort to always set the record straight about her romantic life and her immediate priorities. 
In October 2019, Wilkinson took to her official Twitter account to address the lingering dating rumors. She wrote:
"I confirm that myself and kids are all that matter still and a few great friends. Anything more than that I haven't confirmed…healing is still in progress."
Meanwhile, Wilkinson and her ex-husband Hank Baskett are certainly not chummy buddies, but they do agree on the well being of their kids and are currently doing their best in co-parenting them peacefully.